An obstetrician and gynaecologist at Kyiv's perinatal centre has said doctors have been left delivering babies within bomb shelters, and that newborns have lost lives due to the ongoing Russian invasion.
Speaking on RTÉ's Drivetime programme, Dr Cryrill Ventskovsky said the situation was far from normal, given the constant air raid siren alerts around the city every day and night, adding that they now have to deliver babies inside bomb shelters in basements as a result.
"We hear them, we get notifications on our phones and have to go down to bomb shelters. We have one in the basement of the maternity hospital … we have installed heaters and equipped small maternity wards," he said, adding: "We've even delivered there."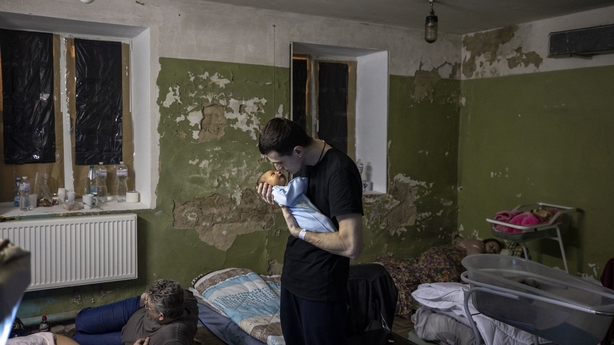 Dr Ventskovsky said conditions there are not what they would be accustomed to in a normal maternity ward given the circumstances, as when the sirens sound, everybody in the hospital must be moved.
"We have pregnant women, we have patients after childbirth, patients after surgery, after C-sections, all have to be transferred to the shelter," he said.
He added that doctors have had to run to the shelter with premature babies in their hands and ventilate using their hands.
"It's really horrible but it's how we work now," he said.
"It's sad to talk about it, but in the last two weeks or several days we lost several babies because … it's about equipment. It's hard to keep them going by ventilating manually," he added.
He condemned the invading Russian forces, who he said had killed Ukrainian children every day.
"Nothing is sacred to them, they shoot at shelters, at hospitals," he added.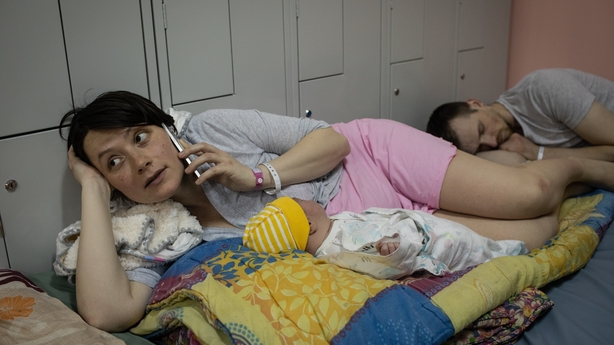 Dr Ventskovsky said they are trying to continue to do what they can, adding that doctors, nurses and midwives in Kyiv remain highly stressed.
"It's a humanitarian catastrophe. Some of us have been working for two weeks already in the hospital just replacing each other from time to time.
"Some doctors have been in the maternity hospital since 25 February."
He said that they were of course scared given the overarching situation and missile strikes on the Ukrainian capital, saying that Russians were going after non-military targets.
"But we are staying here, and I will stay in Kyiv no matter what, because here is my job, family and grandparents.
"We will believe in our victory. Ukraine will stand," he said.
INMO condemns attack
Meanwhile, the Irish Nurses and Midwives Organisation has condemned the attack on the maternity hospital in Mariupol.
INMO General Secretary Phil Ní Sheaghdha said: "Irish nurses and midwives have looked on in horror at photos and videos of the attack on a maternity hospital in Mariupol.
"Our members stand in full solidarity with the nurses, midwives and other medical professionals who are working despite the war raging in Ukraine.
"We have heard through the International Confederation of Midwives and the International Confederation of Nurses how difficult it is on the ground for nurses and midwives in Ukraine.
"The latest attack on a maternity hospital is truly shocking and our thoughts are with the brave midwives and nurses who were under attack, their families, and the patients they were caring for yesterday."