Liz Truss has a lot of people worried.
Those who are concerned include the Irish Government of course, over her plans to scrap the Northern Ireland Protocol, and the EU, which fears a trade war at a time of economic crisis.
However, her plan to cut taxes and increase borrowing to pay for extra public spending at an overall cost of £100 billion at a time of double digit inflation has worried many in Britain.
Sterling is weak at the moment and the debt repayment bill is already increasing rapidly, so her plans are a source of worry even within her own party.
The real problem is that the plans are also worrying the markets, according to some financial commentators. They have recently talked about Britain being perceived as a risk and facing extra interest charges, and also a repeat of Black Wednesday in 1992, when currency speculators targeted sterling.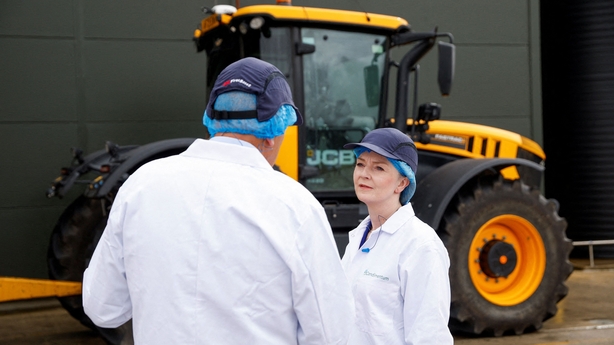 Given the energy crisis and talk of coordinated strikes across the country, some in the financial media are also comparing the current situation in Britain to 1973, when a three-day working week was introduced to save fuel during the miners' strike.
The Financial Times in a recent editorial stated "something will have to give" and suggested some rowing back on tax cuts.
Politicians do u-turns and already Ms Truss has shown a willingness to ditch a plan that looks like it will not work. She quickly dropped a plan to pay less to public workers living in parts of the country where the cost of living is cheaper following an outcry.
She had originally ruled out supports to households for energy bills, which she referred to as "handouts" and said that her tax cuts would be sufficient to help people meet fuel costs.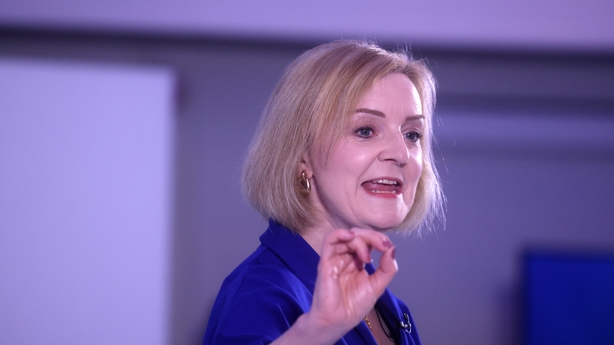 However, after it was pointed out that many of the less well-off do not pay tax, she has since signalled some sort of support to deal with bills that will be announced within a week.
She may be forced to make direct u-turns on other campaign commitments, such as her promise that there will not be any rationing of energy supplies this winter.
Also her commitment not to impose any more windfall taxes on energy companies who are making billions of pounds in extra profits, is likely to come under pressure as more fuel bill increases come into effect.
The problem is she models herself on Margaret Thatcher, who famously told a party conference "the lady's not for turning."
Ms Truss has a record of being unwilling to take advice that is contrary to her wishes.
Civil servants who worked with her and dubbed her "the human hand grenade" reported that a lot of time was taken up explaining to her why a particular idea would not work.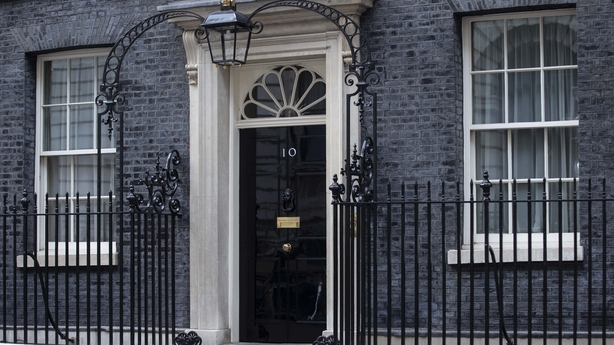 Indeed, looking forward to her election as leader she vowed to stand up to the civil servants or the "Whitehall machine" as she called them.
Instead of rowing back on tax cuts, Ms Truss is reported to be considering a "doubling down" on her policy by adding a 5% general reduction in VAT in the hope that will kick start the economy.
VAT reductions are considered the most likely to be inflationary and even her close economic advisor Julian Jessop said that would be the "nuclear option".
It has been reported that her economic plan will be announced within a month as a "fiscal event" instead of an emergency budget, thus removing the need for oversight from the Office for Budget Responsibility (OBR).
Ms Truss has also said she will be looking at changing the role of the Bank of England, which currently acts independently of the government in setting interest rates.
She has also questioned the need to appoint an ethics advisor. Boris Johnson famously lost two to resignations.
Some of the cabinet appointments that are being rumoured will also cause some concern in Ireland.
Hard Brexiteer Suella Braverman, who gave legal advice as attorney general that the Northern Ireland Protocol Bill would not breach international law, is reported to be in line for the position of Home Secretary, which is considered the fourth most powerful role in government.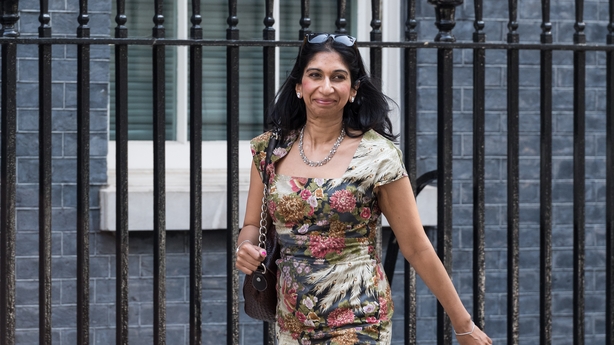 Ms Braverman has also said she wants Britain to leave the European Convention on Human Rights citing its ruling to stop deportations to Rwanda.
Former Northern Ireland Secretary Brandon Lewis, who announced in the House of Commons that the British government was willing to breach international law over the Northern Ireland Protocol, is reportedly going to be Justice Secretary.
Jacob Rees-Mogg is reported to be getting a promotion to Business and Energy Secretary while fellow hard Brexiteer Iain Duncan Smith is also reported to be returning to cabinet.
Whatever happens there are worrying times ahead for householders in Britain and for those in Ireland concerned about the future of the Northern Ireland Protocol.