British Health Secretary Sajid Javid and British Chancellor Rishi Sunak have resigned from Prime Minister Boris Johnson's government.
Mr Javid said he had lost confidence in Mr Johnson's ability to govern in the national interest after a series of scandals, saying he could "no longer continue in good conscience".
"I have spoken to the Prime Minister to tender my resignation as Secretary of State for Health & Social Care," Mr Javid said on Twitter.
"It has been an enormous privilege to serve in this role, but I regret that I can no longer continue in good conscience."
Moments later, Mr Sunak also announced he was quitting.
Mr Sunak said that the public "rightly expect government to be conducted properly, competently and seriously", adding: "I believe these standards are worth fighting for and that is why I am resigning".
Both had formerly publicly supported Mr Johnson during months of scandal over his administration's conduct and a damning report into parties at his Downing Street office and residence that broke strict Covid-19 lockdown rules.
The Rt Hon Nadhim Zahawi MP @NadhimZahawi has been appointed Chancellor of the Exchequer @HMTreasury pic.twitter.com/0PSifvQ7LB

— UK Prime Minister (@10DowningStreet) July 5, 2022
Mr Johnson has since appointed Nadhim Zahawi as Chancellor of the Exchequer. He will move from the post of education secretary, to be replaced by Universities Minister Michelle Donelan.
The prime minister has also appointed his Chief of Staff Steve Barclay as Health Secretary.
Mr Johnson has responded to Mr Sunak's departure as chancellor, saying he was "sorry" to have received his resignation letter and praising his "outstanding service".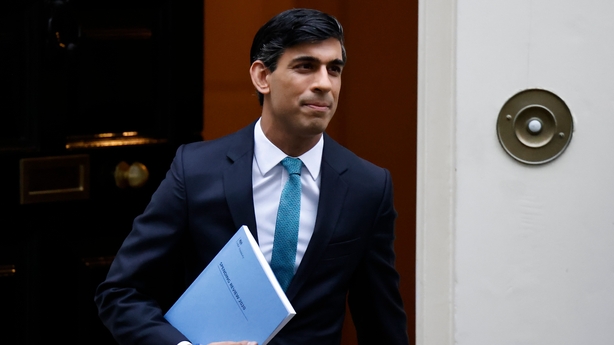 In a letter, he wrote: "Dear Rishi, I was sorry to receive your letter resigning from the Government.
"You have provided outstanding service to the country through the most challenging period for our economy in peacetime history."
He also told Mr Javid he was "sorry" to receive his resignation letter and suggested his government would "continue to deliver" plans for the NHS.
In a brief letter, Mr Johnson wrote: "Dear Saj, Thank you for your letter this evening tendering your resignation. I was very sorry to receive it.
"You have served this government, and the people of the United Kingdom, with distinction."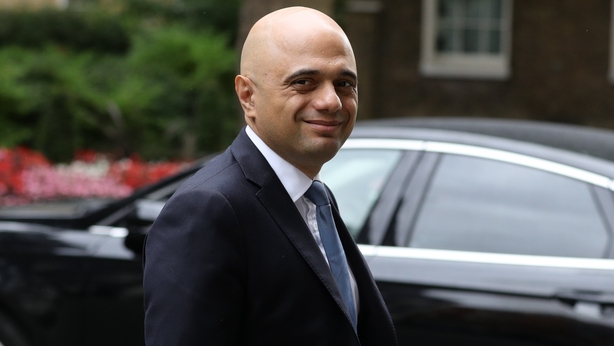 Mr Johnson noted Mr Javid's work to tackle Covid backlogs and other plans for the health service, and vowed that "the government will continue to deliver on them".
"You will be greatly missed, and I look forward to your contribution from the backbenches," he concluded.
Three other politicians quit junior government roles, while a trade envoy resigned and a vice chairman of the Conservative Party resigned his post on live television.
---
Read more: Johnson feels pinch as Tories rocked by resignations
---
Labour leader Keir Starmer said "it's clear that this government is now collapsing" and said cabinet ministers who have resigned have been "complicit" as the prime minister "disgraced his office".
Other senior ministers, including Foreign Secretary Liz Truss, Culture Secretary Nadine Dorries and Defence Secretary Ben Wallace, have announced they support Mr Johnson and will remain in office.
Both Ms Truss and Mr Wallace have been tipped as potential successors as prime minister.
Deputy Prime Minister Dominic Raab and Home Secretary Priti Patel are also not expected to quit.
it comes as Mr Johnson is facing accusations of a "cover-up" over his appointment of Chris Pincher.
The Conservative MP was made deputy chief whip of the party in February 2022.
Mr Pincher resigned his post last week over allegations he drunkenly groped two men at an exclusive 'members only' club.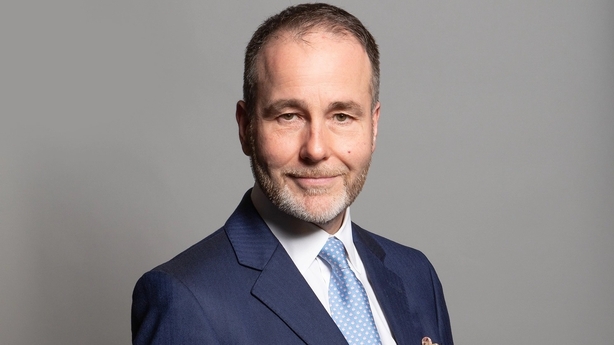 Downing Street has been accused of shifting its account of what Mr Johnson knew of his past conduct when he made him deputy chief whip five months ago.
A former senior official said Mr Johnson was briefed "in person" about an investigation into his conduct.
Simon McDonald, the ex-permanent secretary at the British Foreign Office, said the account given by Downing Street of how Mr Pincher came to be made deputy chief whip was "not true".
After the retired mandarin took the highly unusual step of submitting a formal complaint to the parliamentary standards commissioner, Labour said it was clear Mr Johnson had "lied".
---
LIVE: Johnson under pressure as two ministers quit
---
In his letter, Mr McDonald said that in the summer of 2019, shortly after Mr Pincher was made Europe minister, a complaint by a group of officials about his conduct was investigated and upheld.
Mr Johnson was informed of the outcome, he said. Downing Street initially claimed that Mr Johnson had not been aware of any "specific allegations" against Mr Pincher at the time of the February reshuffle.
But after reports over the weekend of repeated alleged instances of Mr Pincher making unwanted sexual advances to men, it said that while the prime minister had known of concerns, they had been either "resolved" or there had been no formal complaint and that any allegations were unsubstantiated.
However, Mr McDonald said this was still not accurate.
"Mr Johnson was briefed in person about the initiation and outcome of the investigation. There was a 'formal complaint'," he wrote.
"Allegations were 'resolved' only in the sense that the investigation was completed; Mr Pincher was not exonerated. To characterise the allegations as 'unsubstantiated' is therefore wrong."
Speaking later on the BBC Radio 4 Today programme, Mr McDonald said that Mr Johnson had been told of the 2019 investigation at the time by a senior Cabinet Office official.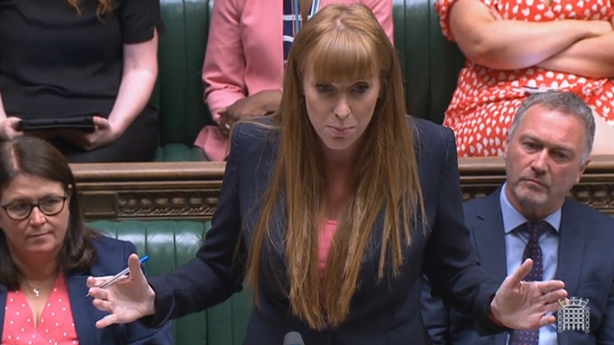 Labour deputy leader Angela Rayner said it was clear that Mr Johnson had gone ahead with Mr Pincher's appointment, despite being aware of the seriousness of the complaints against him.
"Boris Johnson's desperate attempts to cover up what he knew about sexual assault complaints against Chris Pincher before appointing him have been blown out the water," she said in a statement.
"It is now clear [he] knew about the seriousness of these complaints but decided to promote this man to a senior position in government anyway. He refused to act and then lied about what he knew.
"Boris Johnson is dragging British democracy through the muck. His appalling judgment has made Westminster a less safe place to work."
Asked if Mr Johnson regretted appointing Mr Pincher as deputy chief whip, the prime minister's official spokesman said: "The prime minister would not want to see this sort of behaviour from any of his ministers. It's not what you would want to see from anyone in public life."
Pressed on why, after similar allegations at the Foreign Office, Mr Pincher had been allowed to continue in his role and subsequently been given the deputy chief whip job, the spokesman said: "I think in 2019 there was an incident that was looked into and not dealt with as a formal disciplinary.
"What is clear is there is allegations that amount to a pattern of behaviour subsequently and that's why he has resigned.
"But I can't get into the judgments made (in 2019) without going into more detail about that specific case."