The consensus is that this is a dangerous time for Boris Johnson's premiership and that the end is inevitable, though the timing is in doubt.
Up until now, senior cabinet members had maintained support through the by-election losses, partygate and a no-confidence vote supported by 41% of MPs who are thought to have been mainly backbenchers.
Health Secretary Sajid Javid's resignation came first, saying: "I can no longer continue in good conscience."
Then came the news of the resignation of Chancellor of the Exchequer Rishi Sunak, which must have been even more earthshaking for Mr Johnson as he is the number two in government.
Mr Sunak, once considered a leadership contender, resigned saying it may well be his last ministerial job, but revealed his differences with Mr Johnson ran deep and centred on the fact that the British public were not being told the truth about the economy.
He said that they needed to work hard and that sacrifices needed to be made.
Despite all the times that Mr Johnson was accused of lying, what finally seems to have sealed his fate are accusations that his deputy chief whip kept groping and being generally inappropriate with young men.
The latest allegations follow a drinking session in the Carlton Club, which is a private club for Conservatives.
No 10 was asked about previous allegations and the press office replied that the prime minister had not been aware of any such allegations.
That was quickly corrected to "specific" allegations, then it was formal allegations and then it was substantiated or unresolved allegations.
Ministers were sent out to insist that Mr Johnson had acted correctly despite the changing statements.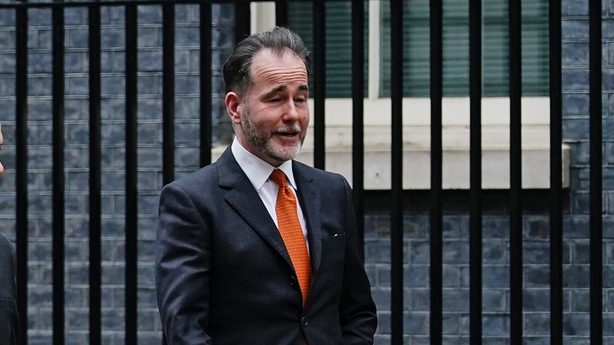 Then former Foreign Office undersecretary Simon McDonald published his letter to say that Mr Johnson had been personally briefed in 2019 about a formal complaint against Mr Pincher that was upheld.
Justice Secretary Dominic Raab was live on television saying that was news to him, but that maybe there were different types of formal allegations.
Then the Paymaster General Michael Ellis told the Commons that Mr Johnson had forgotten about the complaint.
Mr Johnson went on BBC Television and said it was mistake to appoint Mr Pincher as deputy whip and apologised.
Asked about ministers being required to repeat No 10 briefings that were not true, Mr Johnson replied that he had been "focused on other things", apparently disassociating himself from those statements.
The resignations of Mr Javid and Mr Sunak followed quickly afterwards. It seems others may follow as part of a domino effect, but some ministers have pledged support.
Most observers say this is the beginning of the end. The 1922 committee will be electing a new executive and could change the rules to allow another no-confidence vote.
However, it is not clear if this change can be completed any time soon and the summer recess is coming up on 21 July.
Mr Johnson can threaten a general election to scare MPs that they would face de-selection or lose their seats in a public poll. However, he must be having doubts that the public will back him again.