A probe into alleged Covid rule-busting parties in the British government last year has been branded a "sham" as fresh claims emerged about a Christmas gathering reported to have taken place in Downing Street.
According to reports, No 10's most senior spin doctor, Jack Doyle, made a speech and handed out awards at the alleged event on 18 December 2020.
Prime Minister Boris Johnson announced yesterday that an internal investigation led by Cabinet Secretary Simon Case would look into reports of a staff gathering held at Downing Street on that date.
The probe was subsequently widened to include another festive celebration and a reported staff leaving do.
ITV News reported that Mr Doyle, who was then deputy director of communications at No 10, addressed up to 50 people at the Christmas gathering - said to have been held on 18 December.
It is understood that Mr Doyle spoke to the press office to thank them for their work, as he did every week, and presented some awards to mark the team's efforts.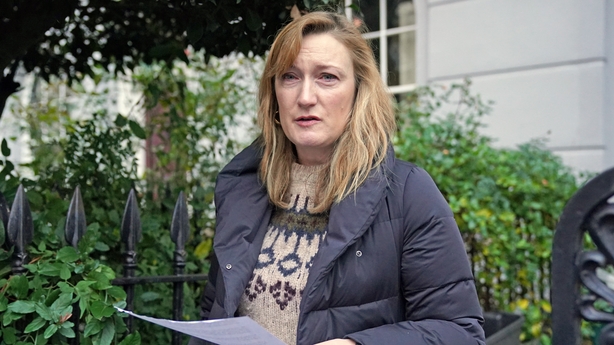 Following the latest claims, Labour's deputy leader Angela Rayner said the inquiry "has been exposed as a sham" as she argued more detail had emerged from the media than the Cabinet Office.
Ms Rayner said: "As more details emerge about the Downing Street Christmas party, the Government's internal investigation has been exposed as the sham it is.
"The investigation has only just published its terms of reference and we are already seeing more details from the media than the Cabinet Office about the parties.
"We all know there was a party that broke the rules. The Conservatives think it's one rule for them, and another for everyone else.
"The Prime Minister is unfit to lead."
Exclusive: Senior Downing Street staff joked about holding a Christmas party in Number 10 just four days after event is alleged to have taken place last December

Watch full video here: https://t.co/4IejHdqtJM pic.twitter.com/6XMa2t2d1g

— ITV News Politics (@ITVNewsPolitics) December 7, 2021
Downing Street refused to comment further than to say a fact-finding review was ongoing. Mr Doyle has been approached for comment.
Alongside the alleged 18 December party, Mr Case will include in his review a confirmed gathering at the Department for Education's (DfE) Whitehall headquarters on 10 December last year, and a reported leaving event for a No 10 aide - allegedly attended by Mr Johnson - on 27 November.
The terms of reference for the investigation, published this afternoon, said "where there are credible allegations relating to other gatherings, these may be investigated".
The two December dates coincide with when mixing between households in London was restricted, with England in a month-long lockdown during November.
Both Mr Johnson and Health Secretary Sajid Javid had suggested Mr Case could choose to extend his investigation - a move he has decided to make - beyond the main allegation that a Christmas party took place in Downing Street only 24 hours before the Government announced Christmas was cancelled.
The latest announcement means that some claims, including that there was a party in Mr and Mrs Johnson's No 11 flat on 13 November - the night the Prime Minister's former chief aide Dominic Cummings departed - are not currently included in the scope of the review, but could be added at a later date.
Downing Street had refused yesterday to explicitly declare that Mr Case had not been at the 18 December event, where staff and aides are said to have drunk together, eaten cheese and swapped Secret Santa presents.
Mr Case's inquiry was ordered by the prime minister after a leaked video emerged showing Downing Street aides laughing about a "fictional" party at No 10 in December 2020.
Yesterday, Allegra Stratton quit her role as a Downing Street spokeswoman after the footage emerged.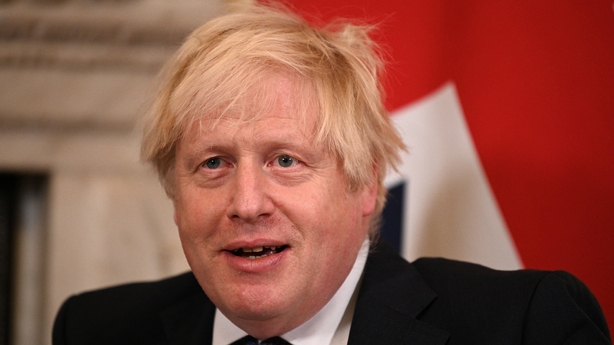 Meanwhile, Mr Johnson is facing questions over whether he misled an investigation into a donation for refurbishments to his Downing Street flat after a watchdog fined the Tories £17,800.
Ms Rayner urged the prime minister to explain why he "lied" by saying he did not know who was behind the payment to the standards adviser.
After a separate investigation, the Electoral Commission fined the Conservative Party over the donation by Lord Brownlow to help cover the lavish renovations.
The watchdog said the Tories had failed to "accurately report a donation and keep a proper accounting record" of the money handed over by the Tory peer in October 2020.
Ministerial standards adviser Lord Geidt said Mr Johnson had not been aware Lord Brownlow initially had settled an invoice for the works until February 2021.
But the Electoral Commission saw evidence that Mr Johnson had sent the peer a WhatsApp message in November 2020 "asking him to authorise further, at that stage unspecified, refurbishment works on the residence", to which he agreed.