British Prime Minister Boris Johnson's chief adviser Dominic Cummings has left Downing Street carrying boxes amid reports he has quit his post earlier than expected.
The move came as the BBC reported Mr Cummings had stepped down from his role with immediate effect, rather than waiting for the end of the year.
However, the PA news agency reported this evening that both Mr Cummings and communications director Lee Cain, who resigned this week, would continue to work for Mr Johnson until mid-December.
Conservative MPs had welcomed Mr Cummings' departure as Mr Johnson's chief adviser amid a bitter power struggle in Number 10 as a good opportunity for a "reset".
Few members of the media were waiting outside in Downing Street when Mr Cummings walked out the front door of Number 10 carrying a brown cardboard box.
Mr Johnson's chief advisor was on his own as he walked down the famous street towards Whitehall. He was last seen on Whitehall waiting for a vehicle.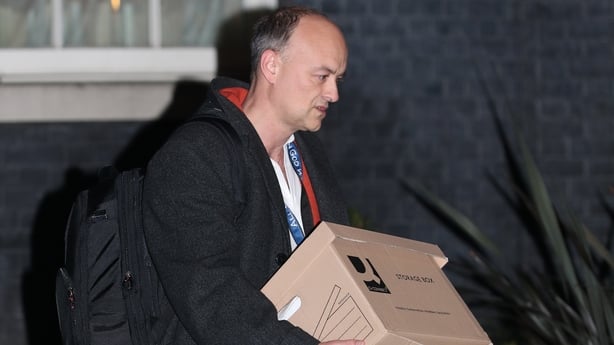 It comes after a bitter power struggle in Number 10 led to the resignation of Mr Cain.
He had been offered the post of chief of staff, but a backlash among Tories and Mr Johnson's inner circle ultimately led him on Wednesday to announce his departure from Number 10 rather than a promotion.
Mr Cummings and Mr Cain are close political allies, having worked together since the Brexit campaign.
Mr Cummings was said to be unhappy with the way his friend had been treated.

The Telegraph reported an "associate" of Mr Cain as saying the communication chief's departure was the "beginning of the end for Dom".
"Lee is the person who has been covering Dom's flank 24 hours a day and he will soon be gone," the source told the paper.
After the Brexit vote, Mr Cummings became a folk hero to many who voted to Leave, and he was hired by Mr Johnson as senior adviser at Number 10 when he became Prime Minister last year.
The appointment of the abrasive former campaign director raised eyebrows in Westminster, especially given he had been found to be in contempt of parliament earlier in the year for refusing to give evidence to MPs investigating misinformation, and was a noted critic of the Whitehall machine.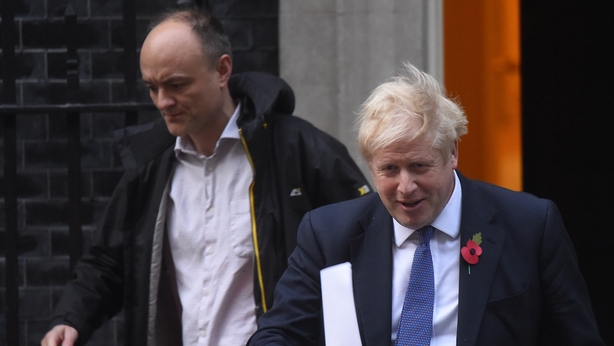 But Mr Cummings has built a reputation as someone who did things differently, working on his goal of reshaping Whitehall, issuing a recruitment call for data scientists, economists and "weirdos and misfits with odd skills" to shake up the civil service.
In April, Mr Cummings was in the headlines when it emerged he had been present at meetings of the official Scientific Advisory Group for Emergencies coordinating the government's response to the coronavirus pandemic.
Downing Street insisted there was nothing untoward about his attendance, but opposition MPs and some scientists suggested it risked political interference in science-based advice from Sage.
Mr Cummings also drew criticism when he was caught allegedly breaking lockdown rules by visiting his parents' home in Durham while he was recovering from Covid-19.
"I believe that in all circumstances I behaved reasonably and legally," UK PM's chief adviser Dominic Cummings says following controversy around a 400km trip while Covid-19 restrictions on travel were in place | More: https://t.co/PpQXF4mFq4 pic.twitter.com/CRigw2cuDV

— RTÉ News (@rtenews) May 25, 2020
Steve Baker, a former chairman of the Leave-backing European Research Group, described him as a "dominant figure who regards accountability with contempt".
Conservative MPs have urged Mr Johnson to use events to reshape the team inside Downing Street and reconnect with the parliamentary party, some of whom feel he has been "lost" to advisers over the past year.
Charles Walker, vice chairman of the 1922 Committee, told BBC Two's Newsnight: "If Boris, the prime minister, gets the chief of staff position right - he gets the right person in that position - he will plant his standard firmly back in the middle of the Conservative parliamentary party.
"We feel we've lost him for the last year. We want him back - he belongs to us, he doesn't belong to the advisers, he belongs to the parliamentary party that elected him and he got elected at the last general election."
The prime minister's official spokesman James Slack, who confirmed he would be replacing Mr Cain when he departs in the new year, insisted that Mr Johnson was not being distracted from the national crisis by the bitter row.
"You've seen from the prime minister this week that he's absolutely focused on taking all the steps that are required to equip the country to beat coronavirus," the spokesman said yesterday.
Mr Slack, a former Daily Mail journalist who also served as Theresa May's official spokesman when she was in charge, said he would remain a civil servant when he succeeds Mr Cain.
In his resignation statement, Mr Cain confirmed he had been offered a promotion to the key position of the prime minister's chief of staff.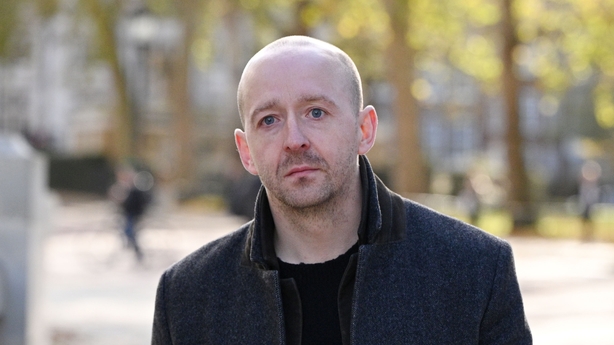 The move, which would have meant he was one of just a handful of people in No 10 with direct one-to-one access to Mr Johnson, was seen as entrenching the grip of the Vote Leave faction on the Downing Street operation.
However, it ran into immediate resistance, with Mr Johnson's fiancée, Carrie Symonds, who has clashed in the past with Mr Cummings, reportedly strongly opposed to the appointment.
Ms Symonds is a former Tory press chief who has served as a special adviser in previous governments.
Allegra Stratton, the former broadcaster brought in to host televised No 10 news conferences from next year, was also said to have objected to the appointment.