Another 260 people have died in the UK after testing positive for coronavirus, taking the death total there to 1,019.
Two more Covid-19 related deaths have been recorded in Northern Ireland, bringing the new total there to 15 with a further 49 new cases of the virus.
A total of 120,776 coronavirus tests have taken place across the UK, with 17,089 positive results.
The jump in coronavirus-related deaths in the UK is the biggest day-on-day rise in the number of deaths since the outbreak began.
It means the total number of deaths is 34% higher than the equivalent figure yesterday. This is the largest day-on-day percentage increase since March 18, when the total rose from 71 to 104 (a 46% jump).
It took 13 days for the number of deaths in the UK to go from one to just over 100. It has taken a further 10 days for the total to go from just over 100 to just over 1,000.
Earlier today, the editor of a British medical journal said NHS bosses could have prevented "chaos and panic" in a system left "wholly unprepared for this pandemic".
Numerous warnings were issued to the NHS but these were not heeded, Richard Horton wrote in The Lancet.
He cited an example from his journal on 20 January, pointing to a global epidemic: "Preparedness plans should be readied for deployment at short notice, including securing supply chains of pharmaceuticals, personal protective equipment, hospital supplies and the necessary human resources to deal with the consequences of a global outbreak of this magnitude."
Dr Horton said the UK government's 'Contain-Delay-Mitigate-Research' plan had failed.
He said: "It failed, in part, because ministers didn't follow World Health Organisation advice to 'test, test, test' every suspected case. They didn't isolate and quarantine. They didn't contact trace.
"These basic principles of public health and infectious disease control were ignored, for reasons that remain opaque."
He added that "the result has been chaos and panic across the NHS".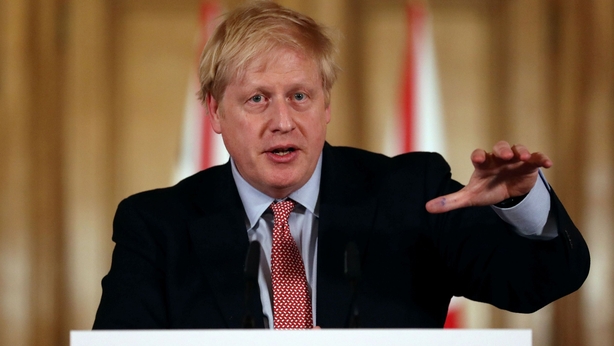 Dr Horton's warning came as the UK saw its biggest day-on-day rise in deaths since the Covid-19 outbreak began, as Boris Johnson and Matt Hancock said they have tested positive for the virus and frontline testing of NHS workers was set to begin.
Dr Horton also expressed concerns over the UK government's new 'Suppress-Shield-Treat-Palliate' plan.
"But this plan, agreed far too late in the course of the outbreak, has left the NHS wholly unprepared for the surge of severely and critically ill patients that will soon come," he said.
Meanwhile, more than 18,000 doctors, nurses and other former NHS staff have volunteered to return to work to fight the virus.