Since this story was published, Essex Police have said that no further action is to be taken against Christopher Hughes. You can read the update here.
The 39 migrants found dead in the back of a lorry in the UK on 23 October are believed to be Vietnamese nationals, Essex Police has said.
Assistant Chief Constable Tim Smith said this evening: "At this time, we believe the victims are Vietnamese nationals, and we are in contact with the Vietnamese government.
"We are in direct contact with a number of families in Vietnam and the UK, and we believe we have identified families for some of the victims whose journey ended in tragedy on our shores."
"The confirmatory evidence needed to formally present cases to HM Senior Coroner for her consideration has not yet been obtained.
"This evidence is being gathered across a number of jurisdictions worldwide. As a result, we cannot at this time announce the identity of any of the victims."
Earlier today, Essex Police said they had spoken by telephone to Ronan Hughes who they want to question over the deaths of 39 people found in the back of a lorry in Essex on 23 October.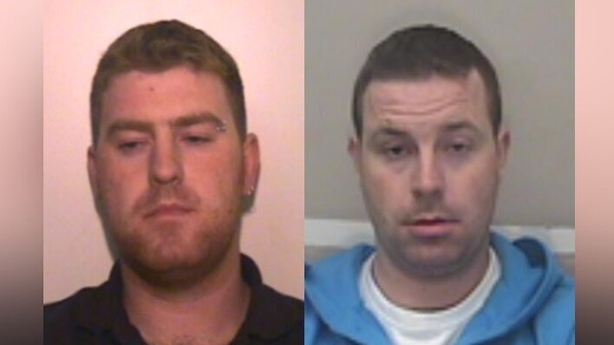 Ronan Hughes, 40, and his brother Christopher, 34, are wanted on suspicion of manslaughter and human trafficking.
It is understood that they are originally from Co Monaghan and are living at an address at Leitrim, Tyholland, Co Monaghan.
Essex Police said both men have links to Northern Ireland, particularly Co Armagh.
Police Detective Chief Inspector Daniel Stoten told reporters at a press conference in Northern Ireland: "Today I want to make a direct appeal - Ronan and Christopher, hand yourselves in to the Police Service of Northern Ireland.
"We need you both to come forward and assist this investigation.
"Although we have already spoken to Ronan Hughes recently by telephone, we need to have a conversation with him and his brother in person.
"Talking to Ronan and Christopher is crucial to our investigation and the sooner we can make this happen the sooner we can progress and continue with our investigation."
Mr Stoten said officers had seized a lorry connected to the Hughes brothers yesterday and appealed for information from the public on the pair's whereabouts.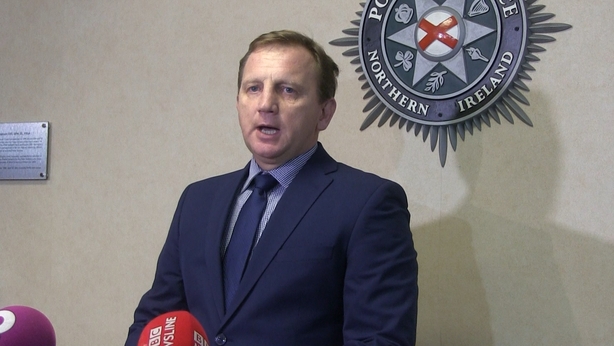 He said: "It is essential we follow all lines of inquiry and bring those responsible for these tragic events to justice.
"Ronan and Christopher Hughes are known to have links in Northern Ireland and Ireland as well as the road haulage and shipping industries.
"We urge anyone who has been in contact with them or has any information about where they are to get in contact with us.
"Yesterday, on Thursday 31 October, the Police Service of Northern Ireland, acting upon information, stopped a lorry believed to be connected to the Hughes brothers.
"The vehicle was subsequently seized and no further arrests were made."
Mr Stoten, who did not answer any questions, added the force would continue to work with the PSNI and gardaí "until Ronan and Christopher Hughes have come forward or are arrested".
Truck driver Maurice Robinson, 25, of Laurel Drive, Craigavon, was arrested after the bodies of eight women and 31 men were found in a refrigerated container at the Waterglade Retail Park in Grays.
Meanwhile, police in Vietnam have arrested two people in connection with the deaths of the 39 people, according to local media.
Police in the province of Ha Tinh have reportedly launched an investigation into suspected human trafficking.