Police have carried out a controlled explosion on a device delivered to a Scottish university, a day after parcel bombs were sent to major transport hubs in London.
The package was sent to the University of Glasgow.
Police say they are working with their colleagues in London as they try to find out who sent three small parcel bombs to two airports and London's busiest train station yesterday.
To the east of London, officers said they had called in the bomb squad after a suspicious package was sent to the University of Essex, prompting the evacuation of some buildings.
The parcels arrived one day after small parcel bombs were sent to London's Heathrow and City airports, and Waterloo station. No-one was injured.
"Police Scotland is liaising with the Metropolitan Police in relation to their investigation into packages received in London yesterday," Assistant Chief Constable Steve Johnson said. "It is too early to say whether there is a link."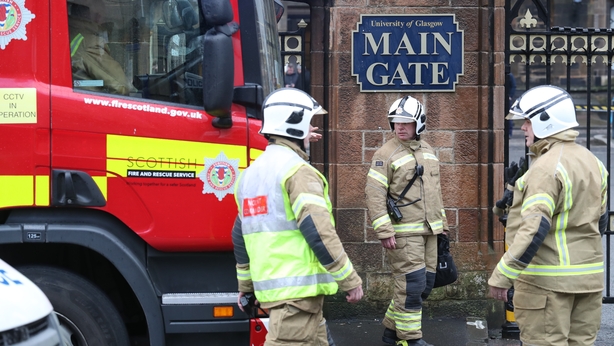 Earlier, Dean Haydon, Britain's senior national coordinator for counter-terrorism policing, told reporters that the London devices were small and not intended to kill but would have required specialist knowledge to build.
There has been no claim of responsibility.
"At the moment there is nothing to indicate motivation,sender, ideology," Mr Haydon said.
All three envelopes had Irish postage stamps on them and the Garda Security and Intelligence Unit is assisting in the investigation.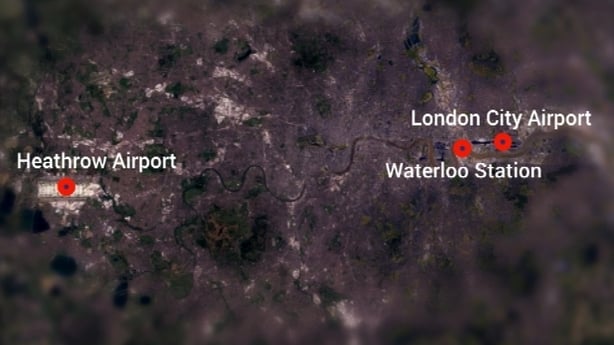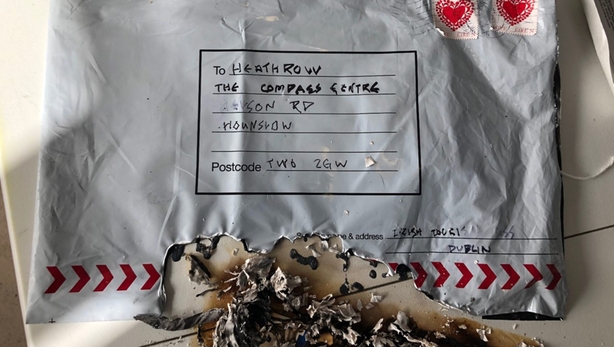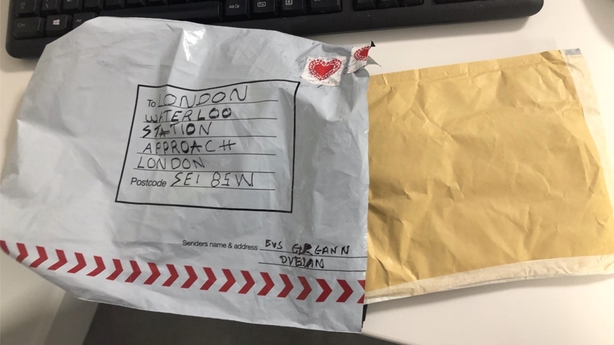 Separately, police have said that an item found near the entrance to the British parliament buildings in London is not being treated as suspicious.
The item was found at Old Palace Yard near the House of Lords this afternoon.
Specialist officers were called in to asses the item.
UK threat level will not be raised
The UK is on its second-highest level of terrorism alert, with security services seeing an attack by international terrorists as "highly likely".
Northern Ireland Secretary Karen Bradley said the threat level will not be raised despite yesterday's incident in London.
Minister for Justice Charlie Flanagan described the incident as a sinister development.
Mr Flanagan said gardaí were working closely with the UK authorities.
He said there was no clear motive for the attacks at present and he was awaiting a report from the gardaí.
He also said he was not going to speculate as to who was responsible, but every effort should be made to protect the public.
Additional reporting PA