Grief over the Grenfell Tower disaster in London turned into angry protests today as the official death toll rose to at least 30 and dozens more deaths were feared.
Dozens of people attending a protest for the victims stormed the town hall in London's richest borough this afternoon, accusing the authorities of ignoring their plight.
"We want justice!", "Shame on you!", and "Killers!", the protesters shouted as they scuffled with security guards in the lobby of the building.
Some later left the red-brick building near Kensington High Street, a luxury shopping district, but around 30 remained inside in a tense standoff with about 30 police officers and a dozen security guards.
Hundreds of people, including singer and human rights campaigner Lily Allen, were protesting outside the town hall of Kensington and Chelsea, holding up cardboard signs reading "Justice for Grenfell".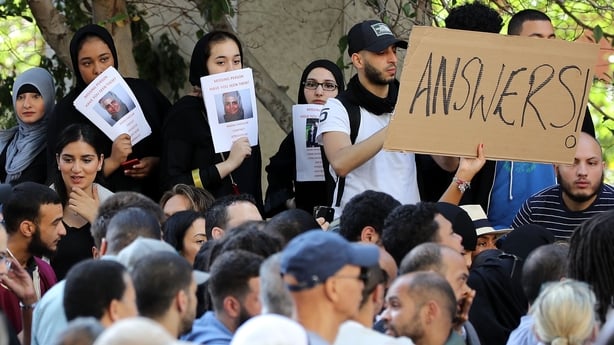 The tower is in a working-class enclave near the multimillion-pound homes of Kensington.
"It is criminal to wrap homes in flammable plastic," read another sign after it emerged that cladding installed on the exterior walls of the tower as part of refurbishment was officially graded as not fire-resistant.
Residents had long complained about fire safety risks at Grenfell Tower during a refurbishment project completed last year, but said their concerns went unheeded.
Hundreds of protesters also marched on Whitehall, central London, to voice their frustration at the Government's response to the fire, which ripped through the tower block in north Kensington on Wednesday morning.
Police have said 30 people are confirmed dead after the blaze, while media reports have said more than 70 are still unaccounted for.
Metropolitan Police commander Stuart Cundy confirmed the death toll earlier today as he spoke near the scene of the blaze in west London.
"I'm able to say at this point in time at least 30 people have died as a result of this fire," he said.
Mr Cundy said the victims included one person who had died in hospital.
Expert warns of risks in Ireland in wake of London fire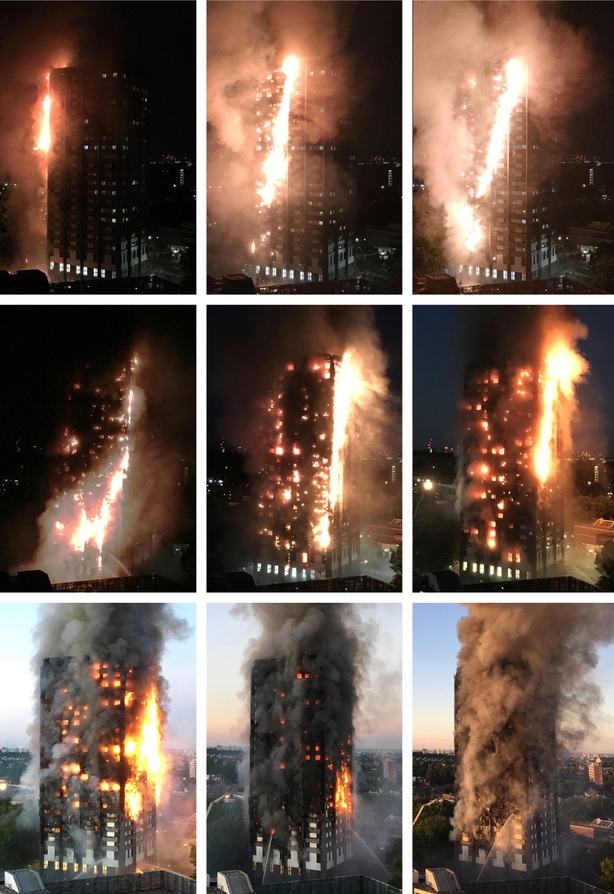 Mr Cundy said he expected the death toll to rise further.
He said: "The building itself is in a very hazardous state. It is going to take a period of time for our specialists, both from the police and from the London Fire Brigade, to fully search that building to make sure we locate and recover everybody that has sadly perished in that fire. We will be dong that as swiftly as we can."
An investigation led by a senior detective from Scotland Yard's homicide and major crime command is under way with calls for "corporate manslaughter" arrests to be made.
Mr Cundy vowed police "will get to the answer of what has happened and why", adding: "If criminal offences have been committed it is us who will investigate that."
Company that supplied the cladding under scrutiny
Meanwhile, the company that supplied the exterior cladding on the tower block has come under scrutiny after reports that the material used may have accelerated the blaze.
It has also emerged that concerns had been raised about the fire risk of cladding as far back as 2000.
The Times has reported that the United States banned the type of cladding that encased the 24-storey Grenfell Tower block.
East Sussex-based Harley Facades Ltd also installed Aluminium Composite Material rainscreen cladding panels the Chalcot Estate in Camden as part of a £16m contract.
Residents who escaped the Grenfell Tower fire spoke of the cladding going "up like a matchstick".
The construction firm behind the partial refurbishment at Grenfell Tower last year has said all required building regulations, as well as fire regulation and health and safety standards, had been met.
Queen meets with local residents
Queen Elizabeth and Prince William visited a rest centre this morning where people affected by the fire are being assisted.
They met volunteers, local residents and community representatives while visiting Westway Sports Centre, near the charred remains of the building in west London.
Yesterday the queen paid tribute to the "bravery" of firefighters who battled the fire and praised the "incredible generosity" of volunteers offering their support.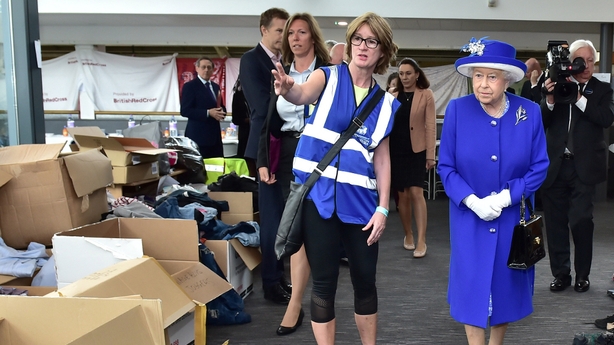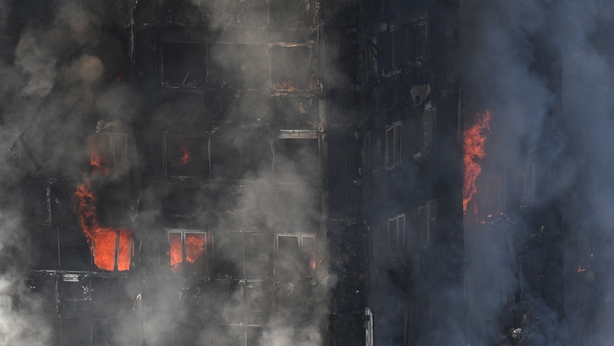 Experts have said sprinklers could have been fitted in the tower for £200,000, but Nick Paget-Brown, the Tory leader of Kensington and Chelsea Council, said there was not a "collective view" among residents in favour of installing them.
Asked if installing sprinklers was considered as part of the refurbishment, Mr Paget-Brown said the advice was that the best way to combat the spread of a fire was to contain it.
"We are now talking retrospectively after the most enormous tragedy, but many residents felt that we needed to get on with the installation of new hot water systems, new boilers and that trying to retrofit more would delay the building and that sprinklers aren't the answer," he said.
Theresa May returns to scene to meet with victims
British Prime Minister Theresa May faced cries of "coward" and "shame on you" as she returned to Kensington to meet Grenfell Tower disaster victims.
Mrs May had faced criticism for failing to meet survivors when she visited the scene yesterday.
Mrs May met a group of victims, residents, volunteers and community leaders at St Clement's Church close to the scene of the horrific blaze shortly before 5pm.
There was a large police presence which had to hold back an angry crowd outside the church.
One woman wept saying it was because the Prime Minister declined to speak to anyone outside the meeting which lasted less than hour.
Earlier in the day Mrs May visited survivors in hospital, as allies defended her against claims that she was failing to engage with those affected by the tragedy.
Mr Khan was heckled by angry crowds as he visited Grenfell Tower, including a seven-year-old boy who asked: "How many children died? What are you going to do about it?"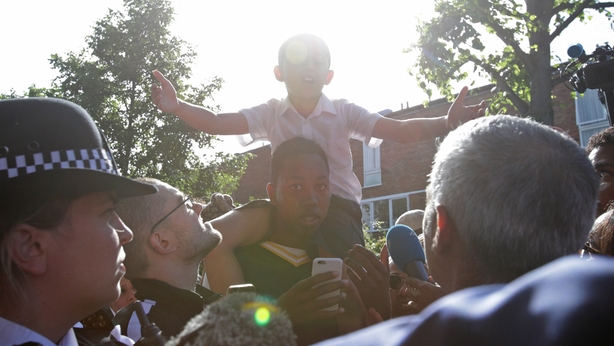 The mayor was surrounded by photographers and members of the public yesterday as he visited the scene and was challenged about the relief efforts as he made his way up the street with a police escort.
Speaking to the cameras, he praised the local community spirit, to which one woman shouted: "We can't say the same for the authorities. We have seen nobody. Something needs to be done."
As tempers flared, a television news anchor was forced to apologise for the bad language during a live broadcast after two members of the crowd exchanged cross words.
"People are angry and I share that anger," Mr Khan said, following heckles from the crowd.