Britain's top counter-terrorism officer has said detectives have made "immense" progress in the investigation into the Manchester bombing and are confident they have arrested some "key players".
Assistant Commissioner Mark Rowley said police have made "significant" arrests and "finds" and have got hold of a "large part of the network" being sought over the atrocity.
Assistant Commissioner Rowley said: "They are very significant, these arrests.
"We are very happy we've got our hands around some of the key players that we are concerned about but there's still a little bit more to do."
He also disclosed that police have reviewed security at more than 1,300 events around the country ahead of the bank holiday weekend in Britain, which remains at the highest threat level of critical, meaning an attack could be imminent.
The senior officer issued a message of reassurance to the public.
"Go out as you planned. Enjoy yourselves and be reassured by the greater policing presence you will see.
"We can't let the terrorists win by dissuading us from going about our normal business."
Counter-terrorism police hunting potential accomplices to the suicide bombing have carried out fresh raids and made an arrest.
A search of an address in St Helens, Merseyside, concluded this morning, police said, although it remained unclear how it was connected to the attack at Manchester Arena carried out by Salman Abedi.
The total number of arrests connected to the terror attack rose to ten when a man was detained in the Moss Side area of Manchester in the early hours of this morning.
Eight men are in custody in connection with Monday's atrocity, in which music fans were targeted at an Ariana Grande concert at the Manchester Arena, with police and security agencies working at pace amid fears of further attacks.
The eight men are all suspected of terror offences and are aged between 18 and 38, Greater Manchester
Police said.
A 16-year-old boy and a woman, held following searches in the Manchester suburbs of Withington and Blackley, have been released without charge.
Police previously carried out raids on properties across Manchester, which saw five arrests in the south of the city, in Wigan where one arrest was made and Nuneaton, Warwickshire, where another man was detained.
Yesterday, UK police resumed "working closely" with US authorities on the probe after a tense showdown between the allies over leaked intelligence.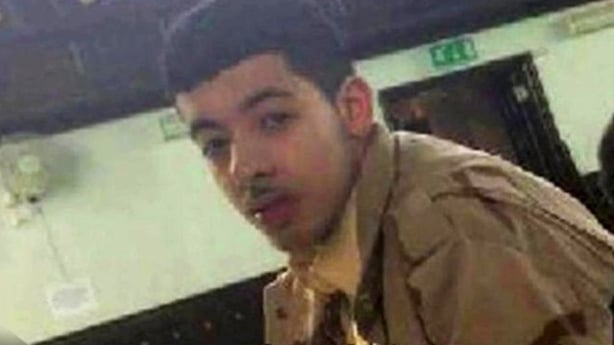 With Britain on critical alert, a huge operation is under way to dismantle a suspected "network" linked to suicide bomber Salman Abedi, who killed 22 people, seven of them under 18.
Mark Rowley, the UK's most senior counter-terrorism officer, confirmed British chiefs had "received fresh assurances" from their overseas counterparts that they could be trusted with confidential material.
Home Secretary Amber Rudd said she expected the "critical" assessment of the terror threat - suggesting a fresh attack may be imminent - to remain in place in the coming days.
Ms Rudd told BBC1's Question Time: "During this period of 'critical', which we hope will only last for a few days - it could be longer, it will depend on the operation - we've pulled out additional support from the Army so we can go about our normal life."
The developments followed a fraught day in which Greater Manchester Police severed intelligence-sharing ties with the US due to evidence being repeatedly passed to journalists without permission.
"While we do not usually comment on information-sharing arrangements with international law enforcement organisations, we want to emphasise that, having received fresh assurances, we are now working closely with our key partners around the world including all those in the Five Eyes intelligence alliance," Mr Rowley said.
Abedi, who was known to security services for his radical views, was said to have been in close contact with family members moments before slaughtering concert-goers on Monday.
A relative of the 22-year-old said he had felt increasing frustration at his treatment in the UK, heightened after a friend was fatally knifed in what he perceived to be a religious hate crime.
She added that the British-born bomber began referring to others in the country as "infidels" who were "unjust to Arabs".Libyan authorities, who are questioning Abedi's parents and siblings, claimed he made a final phone call to his mother on the eve of the attack, in which he said: "Forgive me."