First things first; I'm not a Gamer. There, I've said it.
This begs the question - why am I reviewing a cloud gaming service like Google Stadia? Well, it is mainly for my kids. My kids – ages 4, 6 and 10 – are not really gamers either, but recently they've been pestering me to update the Sony Playstation 3 that is lying idle under the television.
So I've been looking for an alternative to forking out for a console that probably won't be used much. Google Stadia seemed like it might fit the bill.
What is it?
Google Stadia, as mentioned, is a cloud gaming service. What does that mean? Well, it really means the ability to play games without needing a traditional console or personal computer.
You might be expecting a sort of 'Netflix for Games', as this is a subscription service. But in reality, it is more similar to Audible, Amazon's subscription service for audio-book lovers. The subscription covers the virtual rental of a state-of-the-art console with a few free games thrown in. But you still have to buy the games.
So Stadia is both the virtual platform and the storefront from which you buy games.
What's in the box?
Surprisingly little but with a whole lot of promise.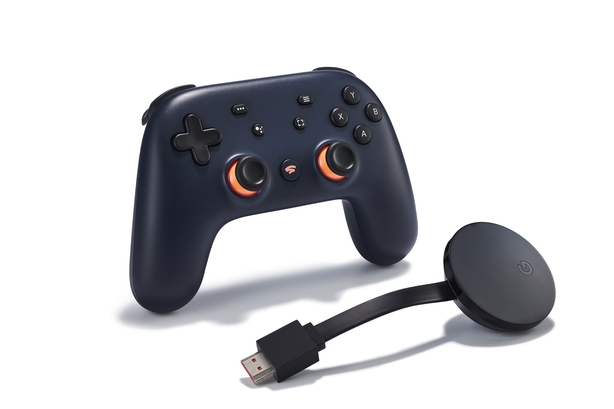 There are two pieces of kit: a controller and a dongle. The controller is immediately recognisable with two thumb-sticks, a directional pad, four main face buttons, two sets of shoulder buttons, and five additional controller face buttons. Meanwhile the Chromecast Ultra dongle is an impressive piece of hardware that allows for 4K streaming to high-definition television sets through the USB port.
In terms of setup, it is relatively straightforward – if a bit fiddly.
First, you plug the dongle into your TV. This then requires you to download the Google Home and Google Stadia app on your phone - which is a critical component here. Then you can connect the Controller and you're ready to roll.
What do you get?
For €9.99 per month, the Stadia Pro version offers up to 4K streaming and a frame rate of 60fps, 5:1 surround sound, a substantial range of games to buy, discounts and a few free games to get started with.
Stadia Base, which is coming soon in 2020, is a free tier that offers only HD quality streaming and requires you to purchase all games. This is a very compelling proposition for families like myself where playing video games aren't an obsession, but a nice thing to do every so often. I await this service eagerly.
Other features that I didn't get to check out were the ability to stream to a PC - or you can connect a Stadia Controller to a Google Pixel 3, Google Pixel 3a or Google Pixel 4 phone. Again, this doesn't apply to other phone brands.
So what's it like?
The range of games on offer is still quite limited but there is certainly enough to whet appetites: Tomb Raider, Assassin's Creed, Red Dead Redemption II and Ghost Recon to name but a few.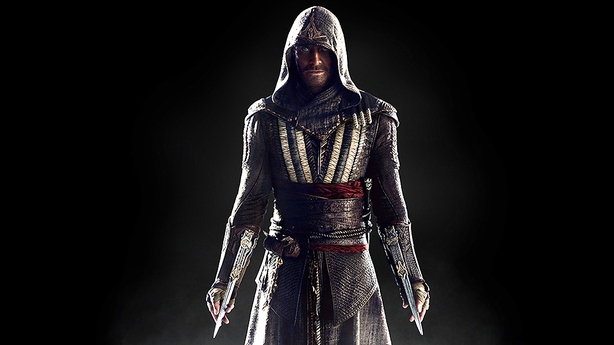 A disappointing feature, for me anyway, was the lack of games suitable for young children. I found it difficult to find anything for under 10-year-olds – and they quickly got bored with the available games.
It's not apparent if Google are aiming the service solely at an older, hardcore gaming audience but it would be great to see them emulate Netflix in terms of the age range and scope of their catalogue.
The simple and very active family games that Nintendo have cornered the market with, particularly the ground-breaking Wii Sport, would seem to lend themselves to Google Stadia's offering. The portability of the service would, to my mind, suit families trying to keep kids occupied, especially on the move.
In terms of gameplay, there was little difference to what you'd expect from a console which is obviously the point of the service. In that sense, Google Stadia delivers. It brings a premium games experience to the television with fewer wires and less hassle. I wasn't playing on a 4K TV, but the quality of the graphics and rendering was impressively seamless. The Chromecast dongle was working off a wireless connection (Virgin Fibre) so there was some noticeable lag at times. Hopefully, as the service grows, these teething problems will be dealt with - but it did cause some annoying "judder" in terms of gameplay.
I was unfamiliar with many of the games, but the ones that I was familiar with - like Tomb Raider and Assasin's Creed - were identical to their console brethren. The ability to have multiple players over the network was also something we didn't get to test in this review, but that is obviously a strong point of the service. With bundles allowing you to gift a Google Stadia to a friend, I can see a powerful community growing around the aptly titled service. Streaming live your game on YouTube is also a neat combination and no doubt will open up eSports to an even wider audience.
Conclusion
Overall, as a cloud-streaming game service, Google Stadia is an impressive start. When you add it to the range of Google's other services and platforms such as Android, YouTube, Google Play etc it makes the Silicon Valley monolith even more formidable and all-encompassing.
It is mind-blowing the amount of Google services that we have become reliant on – even, in some cases, without knowing it. Whether hardcore gamers will be as impressed with the service, we'll have to wait and see.
It would also be nice to see Google create a nice safe environment for younger gamers – and perhaps evolve the archetypal controller into other areas, like Nintendo have, to encourage physical activity among kids.
By untethering from the console, this has surely made that task easier in terms of adding peripherals. But what they've launched so far is an impressive first step bringing gaming from the cloud into the home.