Internet and social media services could in future be blocked for not complying with online safety rules, if draft new legislation published by the Government today comes into force.
Under the proposed new laws, internet companies will be legally obliged to comply with new online safety codes.
If the legislation is passed by the Oireachtas, an office of an Online Safety Commissioner, who will have responsibility for regulating content posted on internet and social media platforms such as YouTube, Facebook and Twitter, will also be set up to police the area.
The new regulator will have the power to issue compliance and warning notices, as well as impose sanctions on a service from non-compliance.
These sanctions will include as yet unspecified financial penalties, compelling the services to take certain actions and blocking an offending online service.
The plans do not, however, explicitly include proposals to hold senior management at such firms personally responsible for their company's compliance with online safety rules.
Such a possibility is currently being considered in the UK.
We need your consent to load this rte-player contentWe use rte-player to manage extra content that can set cookies on your device and collect data about your activity. Please review their details and accept them to load the content.Manage Preferences
However the Minister for Communications, Richard Bruton, said that holding individuals accountable was still a possibility under the blueprint.
"Failure to act on the Online Safety Commissioner's proposals will be a criminal offence and criminal offences will, if you like, earmark individuals [who] can be prosecuted for such offences."
"So the concept of individuals being prosecuted under this legislation is still very much open."
The measures are published in the general scheme of the Online Safety and Media Regulation Bill and its publication marks the first step in the legislative process.
"This new law is the start of a new era of accountability," said Mr Bruton.
"It sets out a clear expectation for online services."
"They will have to comply with binding online safety codes made by an Online Safety Commissioner, who will have significant powers to sanction companies for non-compliance."
Last May the Government announced plans for new laws to regulate the online safety space, amid growing concern that users, particularly children, were not being adequately protected from harmful content by internet companies practicing self-regulation.
Under the proposed new rules published today, the Broadcasting Authority of Ireland will be replaced by a new Media Commission that will regulate the entire audiovisual sector.
The commission will appoint a new Online Safety Commissioner (OSC) to regulate web and social media content.
They will designate which online services will be covered by the new laws and then set out binding safety codes with which those services must comply.
The kind of services which could be designated may include social media, public boards and forums, online gaming, eCommerce, private communications, private online storage, online search engines and internet service providers.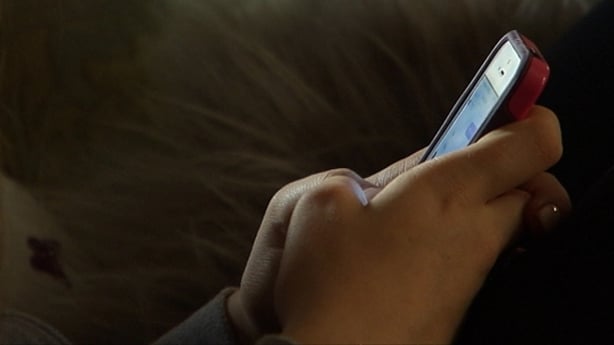 Harmful online content that will be covered by the codes will include cyber-bullying as well as material promoting eating disorders, self-harm and suicide.
The codes will also seek to ensure that online platforms have effective complaints procedures through which people can seek to have material taken offline.
Product placement, advertising and sponsorship online will also have to uphold minimum standards and not be harmful under the codes.
The commissioner will also have the power to request information from such services  about how they are complying with the codes, and audit complaints procedures.
The regulator will also be able to appoint authorised officers to assess compliance and carry out audits.
"Super complaints" by NGOs and other nominated bodies, focusing on systemic issues, will also be investigated by the commissioner.
If the draft rules, as envisaged, are passed into law, the OSC will have powers to issue compliance and warning notices to the service providers, which can include ordering the removal of content.
If these notices are not properly complied with, the commissioner will be able to issue and publish warning notices.
Non-compliance with such a notification could lead to sanctions, including financial penalties, compelling online services to take certain actions and blocking services completely.
The upper amount of the financial penalties available to the commission will be decided in the coming months.
However, in order to impose any of the sanctions, the OSC will first have to receive court approval.
The new rules will not apply to online services that are not based in the state, making it near impossible for the OSC to enforce compliance in cases where such services are being supplied from outside the jurisdiction.
But the Media Commission will be able enter into voluntary arrangements with such providers that will set out the extent to which they agree to comply with safety codes.
The work of the OSC will be funded by a levy on the regulated services.
The draft laws envisage that the regulator will not be there to replace but to complement the roles of existing regulators such as the Data Protection Commision, the Electoral Commission and Gambling Regulator, as well as An Garda Síochána in the case of criminal activity.