Apple has announced a number of new developments around how it handles customer data, ahead of the arrival of new EU rules on data protection in May.
Among the changes are new privacy management tools which will be accessible through a privacy section on the Apple ID account management site.
The functions include a new deactivation option, where users can in effect temporarily shut down their Apple account without deleting it completely.
Other tools include an option for a user to get a copy of their data held by Apple, correct that data and delete their account completely.
This option will result in the permanent shutdown of the customer's account.
However, the deletion request will take seven days to take effect, during which time Apple employees will verify whether it is genuine or not.
The privacy management tools will not be available until May.
Beginning this evening, however, the computer giant is also pushing out globally new updates to its main operating systems, iOS, macOS and tvOS.
After a device has been updated, the user will be greeted with a screen that will offer them ways to learn more about Apple's approach to data privacy, what data is gathered and what it is being used for.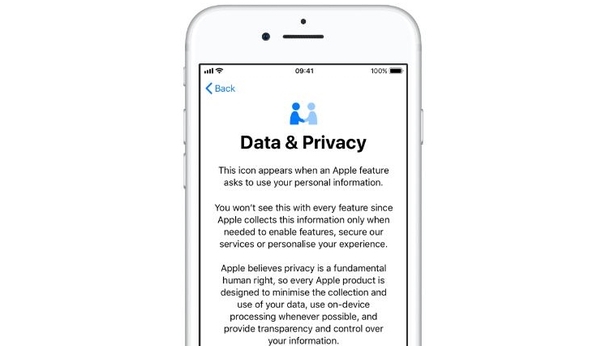 The update includes a new privacy icon which will indicate which apps submit personal data to Apple in order for that service to operate properly.
The company has also updated its privacy website with more focused information about what it thinks the arrival of the EU's General Data Protection Regulation (GDPR) will mean for customers.
Apple takes a view that the main objectives of GDPR already align with its existing privacy values and as a result all its major services are fully compliant because privacy has been built into its products and services.
Yesterday, Apple CEO Tim Cook criticised Facebook's in the wake of the Cambridge Analytica affair for what he said was a failure to regulate itself when it came to its use of customer data .
"I think the best regulation is no regulation, is self-regulation," he told Recode's Kara Swisher and MSNBC's Chris Hayes.
"However, I think we're beyond that here."