If you are looking for a decent mid-range handset under €350, you could do worse than look at two new offerings from Sony.
The Xperia L2 and XA2 were announced at CES in Las Vegas in January but have hit networks and shops here in recent weeks.
XPERIA XA2
Priced at around €349, the XA2 is the more expensive of the two, but boasts a range of better features to justify that tag.
It has a 5.2" full HD display that is about as good as you'll find at this price point, although the 16:9 aspect ratio is a bit 2017 now.
The screen is crisp and clean, with good colour replication and great contrast.
It isn't the most stylish of handsets and is still based on the old and dated "loop surface" Xperia design that has been overtaken in the last few weeks by the launch at Mobile World Congress of the curvy Xperia XZ2.
It also has a plastic back which differentiates it as looking cheaper than some of its glass and metal rivals.
But if you aren't fussy about how your smartphone looks it won't be an issue.
Sony has been making a big play on its camera technology in recent times and it is no different with the XA2.
The main camera has a 23MP Exmor RS sensor which captures pretty nice shots, although struggles a little with low light.
But there is plenty of scope to mess around with images as the usual high quality suite of camera software that can be found on many of the recent higher-end Xperias is built in.
It also features 4K movie recording and 120fps slow motion video capture.
On the front is an 8MP 120 degree super-wide angle selfie camera big enough to get everyone into the photo.
Another selling point, Sony says with justification, is the audio system with Smart Amplifier, ClearAudio+ and Clear BASS all built in.
The device is powered by the Qualcomm Snapdragon 630 chip which is powerful enough to do the basics and more with reasonable speed and comes with 32GB of storage and 3GB of RAM.
It also packs a 3,300mAh battery which coupled with the efficiency of the processor does an ok, but not outstanding job of lasting more than an average day's use.
The trade off for a bigger battery, however, is that the XA2 is a bit chunkier looking than its predecessor.
Battery performance management features will help you out if needed, but there is no fast charger in the box.
There's a fingerprint sensor on the rear, just below the camera lens, which will make for the occasional smudged photo.
But the sensor itself works well and is pretty accurate.
All told this is a solid handset that reflects its price in some areas and surpasses it in others.
There are many other options out there, like the Samsung Galaxy A5 or the Huawei P Smart for example, but in spec and performance terms there's not much in it.
The Xperia XA2 is available in four colours - Silver, Black, Blue and Pink.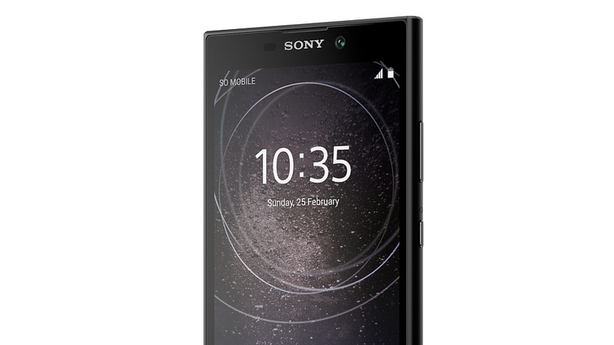 XPERIA L2
If you are looking for a larger handset though, with a budget price tag to match (€229), the L2 is certainly worth a look.
It has a bigger 5.5" HD screen (720p) with Image Enhance Technology, which will appeal to video watchers, although overall the LCD display is average enough.
Like with the XA2, the design isn't much to write home about either, with angular edges, a plastic back and a chunky feel lowering the tone and making it appear somewhat dated.
The biggest trade off can be found in the main camera which has a more modest 13MP sensor but which still does a reasonable job for the price point under the right conditions.
The selfie camera is similar to that on the XA2, with an 8MP sensor and a 120 degree angle.
Despite its price the L2 has now got a fingerprint sensor on its rear which performs to an acceptable but not overwhelming standard.
The L2's audio credentials are pretty good, which is certainly a bonus at this end of the market.
It also packs a very dependable 3,300mAh battery and smart charging, as well as software to help you manage your power consumption and battery life better.
The device runs on a quad core processor from MediaTek which isn't the most powerful out there, as well as an older version of Android - 7.1.
The user experience is ok though, helped by a bump in RAM to 3GB and there's a handy one-handed mode for those with smaller fingers.
Overall the L2 is fine, but not much more than that. 
It has some positive features for sure, but there are other handsets at similar price ranges out there, like the Moto G5 or Nokia 6, which offer a similar level of attraction.
Comments welcome via Twitter to @willgoodbody