If you happen to find yourself lost in South Korea's largest airport over the next few months, don't worry.
Since last Friday there's a team of autonomous robots roaming the floors of Incheon International, not only helping passengers but also keeping the place clean.
Made by LG, the Airport Guide Robot is able to understand Korean, English, Chinese and Japanese and can provide help verbally.
It does this using LG's voice recognition platform and information from the airport's central computer to which it is connected.
The services the guide robot can carry out include bringing visitors to the correct gate for their flight by scanning their boarding pass, taking them to restaurants and shops and offering them information about flight times.
There's also an Airport Cleaning Robot that can guide itself around while detecting places that need regular sprucing up.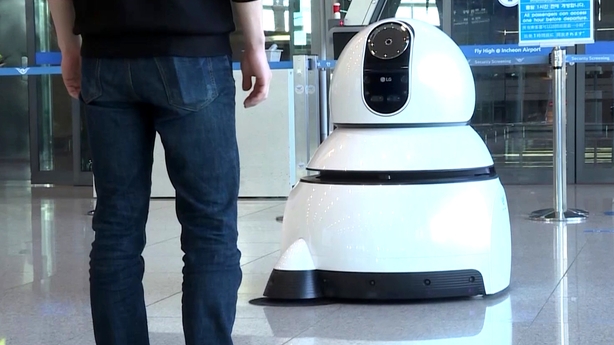 The robots are being introduced as a trial ahead of the 2018 Winter Olympics which will take place in the eastern alpine city of Pyeongchang in February and will be followed by the Winter Paralympics.
And they aren't the only tech advancements that will be rolled out for the global sporting event.
When it comes to technology and innovation, South Korea is a world leader and home to some of the biggest names in electronics, including Samsung and LG.
As a result, the Winter Olympics are a perfect opportunity for the country to showcase its prowess.
To do this the South Korean Ministry of Science, ICT and Future Planning has joined forces with local companies to develop new technologies.
The government is reportedly considering the use of robots to enhance security at the Pyeongchang venues, for example.
Robotic devices are also planned to help the movement of people during the event, and they may even be used to provide information to the media at press centres, reports suggest.
Artificial-intelligence based translation systems will also be deployed to help break down the language barrier.
But that is not where it ends.
When it comes to broadcasting technology, Pyeongchang 2018 also looks set to be a landmark event.
Eurosport has won the European broadcast rights and has a range of cutting edge tech under test.
Not only will Ultra High Definition content be the rule rather than the exception but athletes could also be wearing patches that record their heart rate and other metrics, with that data then beamed to those watching the coverage or to analysts.
So-called "ghost skier" technology may also be used to lay in real time a previous run by a skier over one being done live by another.
For many of these innovations, the consent of the athletes will of course be needed.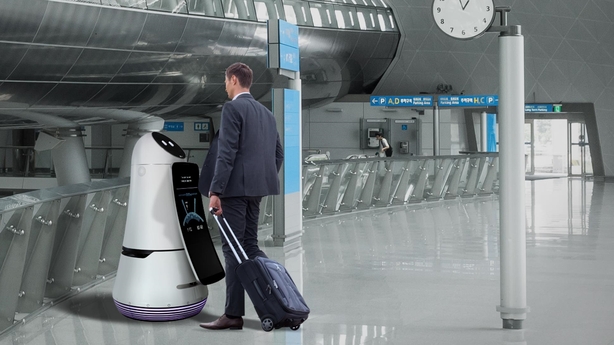 If they happen though, these developments would provide a unique new perspective on performance and technique in an environment where a split second is often the only thing separating winners and losers.
The games could also be the first major global sporting event where 360 degree camera technology is widely used.
At the forefront of this will be KT, the South Korean telecoms company.
Among the services it has planned is a 360-degree Live VR service for the games.
It is also developing so-called Hologram Live – a system that will allow athletes interviews to be projected as holograms in front of viewers.
But all of these services will be dependent on incredibly good connectivity and the South Koreans have a few tricks planned in that department too.
Pyeongchang 2018 will have in place a test fifth generation or 5G mobile network – the next iteration of cellular technology which the rest of us will probably have to wait until 2020 to get connected to.
The network could provide data speeds of up to 1,000 times faster than the current 4G services we use, fast enough to enable the download of an 800MB file in one second.
What this also means in practical terms is that TV, online or 360 viewers may, for example, be able to hop seamlessly from camera to camera, including those mounted on the athletes' helmets and choose their own perspective of an unfolding race.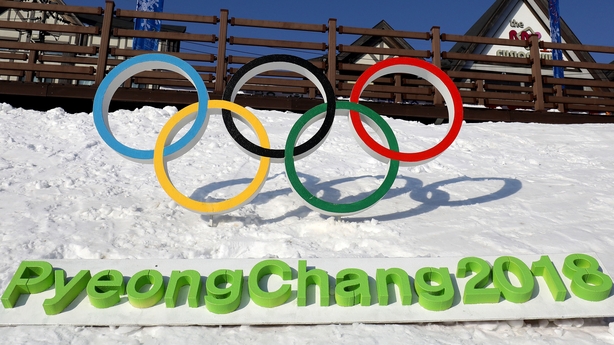 It will also enable the use of live augmented reality technology.
Spectators, for instance, may be able to point their smartphone camera at an athlete, only to see the image overlaid with biographical information about them.
Getting around is always a challenge at such events, but luckily when it comes to mobility technology South Korean is also a leader.
Autonomous buses made by local manufacturer Hyundai, in concert with the country's Ministry of Land, Infrastructure and Transport, are expected to ferry visitors around the streets of the venue city.
The technology won't only be on the ground, it will also be in the air.
Drones look set to be an important part of the games, not only for the purpose of broadcasting, but also for security and entertainment.
Intel has signed a partnership deal with the International Olympic Committee that will see it provide drones, as well as VR, AI and 360 technology to the organisation from now until 2024.
Where exactly its drones will fit in is yet to be revealed, but the expectation is that the company's drone based light show will form part of the opening ceremony, like that during Lady Gaga's Super Bowl half-time show.
They could also be used for moving small objects around and for filming.
Of course, it is unlikely that all the new gadgets and systems mentioned above will be fully ready for February.
But even if many of them are it will make the 2018 Winter Olympics an important milestone in innovation and something of a tech paradise, albeit in sub-zero temperatures.
Comments welcome via Twitter to @willgoodbody