By Will Goodbody, Science & Technology Correspondent
Huawei's offerings in the smartphone market continue to improve all the time.
As a result the Chinese manufacturer is gobbling up fresh market share on a daily basis.
Its latest flagships, the P10 and P10 Plus, are well capable of competing with much that the best competing manufacturers like Apple, Samsung, OnePlus, LG and others have to offer.
But it does fall down a little in a few areas.
DESIGN
If you were none the wiser and laid an iPhone 7 Plus and a Huawei P10 Plus side by side, you'd be hard pressed to tell the difference.
The only very obvious variations between the two being the shape of the fingerprint sensors, the existence of a 3.5mm audio jack on the P10 Plus and the location of the volume rockers.
Apart from that, both handsets are more or less the same size, thickness and weight.
The chassis on the P10 Plus is, like on the iPhone, a metal unibody with rounded corners.
It comes in seven colours and it is charged via a USB Type-C connection.
Like the iPhone 7 Plus, it looks pretty good, although it would be nice to see Huawei do something a little more unique with its designs.
DISPLAY
The 5.5 inch display on the P10 Plus is 2560x1440 in resolution.
It is excellent quality –clear, bright with vibrant colours.
It comes with a pre-stuck on screen guard, which is a slightly unusual addition and raises the question why is it needed?
The screen is made with Corning Gorilla Glass 5 and should be able to take a reasonable amount of hardship without needing an extra buffer.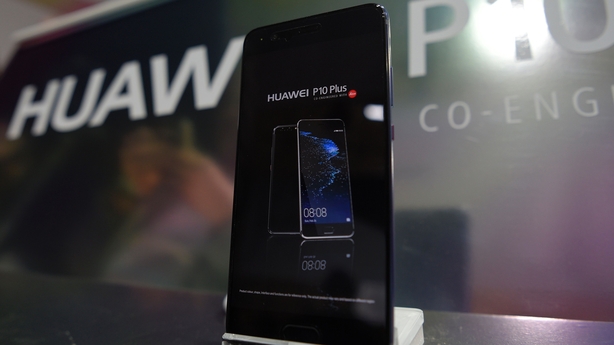 HARDWARE
The P10 Plus is powered by a Kirin 960 Octa-core processor and comes with between 4GB and 6GB of RAM.
That's plenty of power for most people's needs and up there with the best of the competition.
It is the same processor that was in the Mate 9 handset, however, prompting the question could Huawei not come up with something better?
Those who require high graphics power may be a little disappointed with the P10 Plus performance however.
There's also multiple options around storage, with between 64 and 256GB of built in memory.
The power pack is a 3,750mAh battery and it performs well too, lasting a full day under normal to heavy use.
There is no wireless charging, but the handset comes with a fast-charger which is pretty effective, filling the battery in an hour.
CAMERA
Huawei has been really pushing the boat out around its smartphone cameras recently turning to outside expertise to provide extra help.
The result is a step change in quality which can be seen in the Huawei P10 Plus which uses Leica technology.
The main camera is a dual unit, with a 20MP monochrome sensor and a 12MP RGB version.
Used together they enable really nice SLR-style effects, including the ability to mess around with focus after taking the picture.
With Optical Image Stablization, dual-tone flash, laser and depth auto focus, as well as 2x hybrid zoom it has plenty of features to keep all levels of camera enthusiast happy.
It responds really fast and has a good range of different modes, including one for shooting food and another for taking night shots.
Video recording resolution goes up to 4K if you want it.
The front camera is an 8MP sensor which does what is needed without any major fuss or compromise.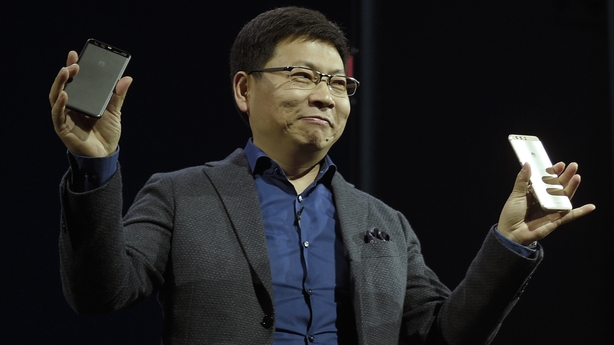 OTHER
While it may look a lot like the iPhone 7 Plus, it is not waterproof, which may be a drawback for some potential purchasers.
Its EMUI user interface, which sits on top of Android 7.0 "Nougat", has definitely improved with time.
Its straightforward and smooth to use, with plenty of good battery saving features – although the themes may not be to everyone's taste.
There's little in the way of "bloatware" preinstalled on the device, which is good.
One thing that takes some time to get used to is the fingerprint sensor.
It is positioned in a location that makes it appear like a home button and the tendency is to use it as such.
Unfortunately though, it doesn't behave like one unless you change the settings. Even after you change the settings it is tricky and not intuitive.
It is, however, very fast at unlocking once the fingerprint sensor has been set up.
CONCLUSION
The Huawei P10 Plus is a very good phone, which it should be given the price tag attached to it (it starts at €699 SIM free).
It has an excellent camera, the display is great and the hardware spec is powerful and responsive.
It isn't perfect, however, with the design being a little too similar to what has gone before it, the absence of wireless charging, the lack of waterproofing and the badly setup finger print sensor which isn't a home button.
That may be too long a list of imperfections for some, particularly given the stiff competition from the likes of the Samsung Galaxy S8+, iPhone 7 Plus, OnePlus 3T, the Google Pixel XL and LG G6.
Comments welcome via Twitter to @willgoodbody