By Will Goodbody, Science & Technology Correspondent
As TV content delivery models continue to shift and change, providers are being forced to adapt – and quickly.
The explosion of consumption via streaming means many people no longer watch TV on the black box in the corner of the living room.
Instead, they watch using a laptop, tablet or smartphone.
For satellite providers, like Sky for example, that poses a problem.
No need for a satellite dish and box means no need for a service contract.
Its answer to the challenge is Now TV, a streaming service that can be consumed using a traditional TV via HDMI from a small inconspicuous box nearby, or via a tablet/smartphone/laptop.
The service has been available in the UK for five years, but is only becoming available here in Ireland now.
They key here is that there is no contract required – instead the service is provided via a series of content genre based "passes".
Available so far are Entertainment, Cinema and Sports passes.
The first two cost €15 a month, while the sports pass is €10 for a day, €15 for a week or €50 for a month.
Now TV says the entertainment pass gives access to 250 box sets on demand, as well as 10 channels not available on Free to Air including Sky Atlantic, Sky One, Fox, Gold, Sky Living, Comedy Central, Discovery Channel, Sky Arts, MTV & Nat Geo Wild.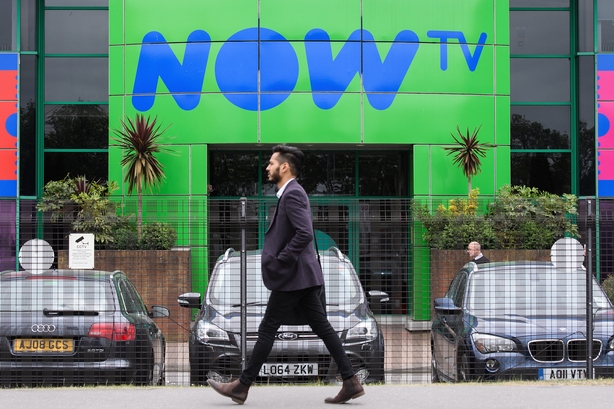 There's also a catch-up service for these channels.
The cinema pass offers 1,000 movies on demand across a range of genres.
Under the sports pass, users can access the seven Sky Sports channels.
Streaming to a TV is done via a modified Roku player, which costs €40 to buy.
The service is also supported on a range of other devices, including PC/Mac, iOS and Android phones/tablets.
Also loaded onto the box at setup are the All 4 and 3 Player catch up apps, as well as YouTube and Vevo.
To use the service the customer has to register online, provide payment details and choose the passes they wish to buy.
The demo Now TV streaming box that I was sent to try was simple enough to setup although the interface isn't the easiest to navigate.
You often find yourself down a rabbit hole of menus with little idea about how to get back out.
If you want to type in the search bar, you also have to navigate the cursor to each letter individually, which isn't particularly enjoyable.
I also tried the iOS app and PC webpage and both were equally straightforward to set up, and more pleasurable to navigate than the TV box.
You will, of course, need a broadband connection to use the service and Now TV recommends a minimum download speed of 2.5Mbps.
Overall, Now TV is a good option with plenty of choice for anyone who doesn't want to have a traditional contract and may want to dip in and out of services.
It has a good range of content which will presumably be updated and refreshed regularly as new options come onto the main Sky platform.
At fifteen euro a month each for the cinema and entertainment passes, it's not bad value either, although if you are a Netflix subscriber you may wonder do you need both.
The day and week Sports pass options are also handy for anyone who might want to dip in and out of events, without having to commit to a longer term contract – although at €50 the monthly option is a much bigger commitment.
Comments welcome via Twitter to @willgoodbody