Chinese smartphone firm Huawei has unveiled its latest device it believes can compete with the iPhone.
Called the P10, the smartphone comes with a 5.1-inch full HD screen and a dual-rear camera manufactured alongside camera firm Leica.
The German camera-maker has also created the front-facing camera for Huawei for the first time and enhanced the phone's selfie-taking ability.
The P10 also has a Plus version, complete with a 5.5-inch quad HD screen.

Huawei has gained significant ground in the smartphone market in recent years with a string of new premium phones designed to challenge the dominance of the likes of Samsung and Apple in China as well as globally.
The firm's chief executive Richard Yu said of the announcement: "With Huawei P10 and P10 Plus, we have created a smartphone that revolutionises and redefines portrait photography.
"Thanks to the evolution of our partnership with Leica Camera users now have an incredible Leica front camera on their Huawei device, in addition to the rear."
As well as the two phones, Huawei also announced a second-generation of their wearable Huawei Watch 2.
The new smartwatch comes with built-in GPS and 4G connectivity as well as 2GB of internal storage so can be used to track exercise and store music independent of a user's smartphone.
Apps built into the Watch 2 will also enable users to select from a preloaded list of exercises as well as create their own training plans.
The announcements followed those of BlackBerry and LG, who have already revealed new smartphones ahead of the opening of Mobile World Congress in Barcelona on Monday.

LG revealed its new flagship smartphone, the G6, which features a screen that fills almost the entire front panel of the device.
The G6 display measures 5.7-inches and also features Dolby Vision technology which increases colour, brightness and contrast.

The display also supports high dynamic range (HDR) technology and can process one billion different colours, LG says.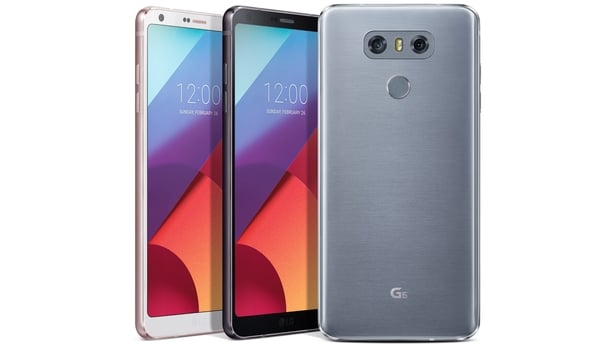 LG president Juno Cho said: "The LG G6 offers users new visual and manual experiences, as it marries an expanded screen with the convenience of one-handed use.

"LG will continue to lead smartphone innovation with a focus on convenience and reliability in order to exceed consumer expectations."
The G6 also marks a change in focus for LG, after their previous flagship G5 - which was unveiled at MWC last year - was a modular device which enabled users to replace the battery or add camera modules.
This feature has been removed on the G6.
The phone will also be water resistant and house 32GB or 64GB of storage, which can be expanded via microSD and has 13 megapixel dual rear cameras.
Elsewhere, BlackBerry has already unveiled its newest smartphone - the KEYone - ahead of MWC.
BlackBerry has unveiled a new smartphone that combines a touchscreen with a physical keyboard.

The new Keyone, which runs on Google's Android operating system, features both the touch-response screen of a modern smartphone as well as a keyboard, similar to that of the firm's most popular devices.
The Keyone has been built by Chinese manufacturer TCL Communication as part of a new deal to make BlackBerry phones.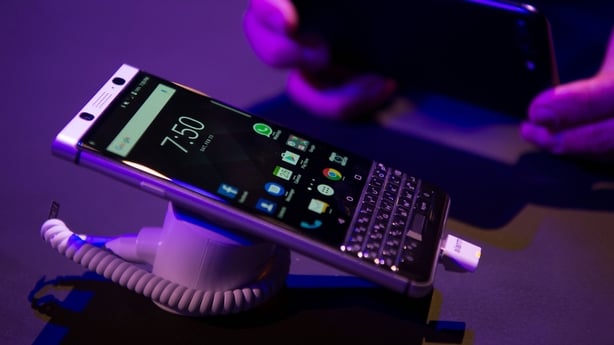 BlackBerry has struggled to match many of its smartphone rivals in recent years, slipping to a 0% share of the global smartphone market earlier this year, according to reports, having once been one of the biggest manufacturers in the world.
TCL chief executive Nicolas Zibell said: "Impressively designed to be distinctly different, the BlackBerry Keyone re-imagines how we communicate by offering unmatched productivity and the world's most secure Android smartphone experience.
"We're humbled to play such an important role in the future of BlackBerry smartphones, which have been so iconic in our industry, and we're eager to prove to the BlackBerry community that their excitement around this new BlackBerry smartphone is something they can be proud of as well."
As well combing a 4.5-inch screen with the keyboard, the Keyone feature a 12-megapixel rear camera and quick charging technology which enables the phone to charge to 50% in around 36 minutes, BlackBerry says.