If mobile is your thing, there's only one place to be for the next few days. RTÉ Science and Technology Correspondent Will Goodbody previews the Mobile World Congress 2017.
Barcelona will once again play host to biggest mobile industry event on the planet.
Last year, Mobile World Congress attracted over 100,000 visitors and with more than 2,200 exhibitors, there's plenty for them to see.
What news and themes, in particular, should we expect?
1. Phones
Mobile World Congress is where all the big manufacturers (except for Apple) announce details of their big new device innovations for the coming year.
And this year it will be no different.
Sony is rumoured to be set to unveil several new handsets tomorrow at its early morning press conference, including the possibility of a new flagship device, some reports suggest.
LG is also expected to take the wrappers off its new high-end device – the G6 – and will also show off the latest in its X range of mid-range phones with certain special features, including the long-life battery powered X power2.
Blackberry (yes, they haven't gone away you know) was out of the traps early, announcing its new Key One last night.
It's aimed at those who like physical keyboards and Blackberry security features.
While Nokia (they haven't gone away either) is having its press conference today, at which it is expected to release four new phones, including a retro 3310.
Huawei continues its march towards a global breakthrough, and is set later this afternoon to unbox its new flagship device, the P10.
And of course a host of other manufacturers will also be launching their new devices.
2. No new Samsung flagship
Samsung has in recent years followed the trend of releasing a new high-end smartphone at MWC, one which usually catches most of the headlines.
This year, however, will be different.
The debacle surrounding the exploding Galaxy Note 7 last year, which led to its recall and eventual mothballing, has prompted a change of strategy.
In order to ensure its new premium device, likely the Galaxy S8, is up to scratch, Samsung has delayed the release, and therefore won't be making a big reveal at this year's MWC.
That said, it is still holding a press conference, at which a new tablet could be unveiled, along with new wearables.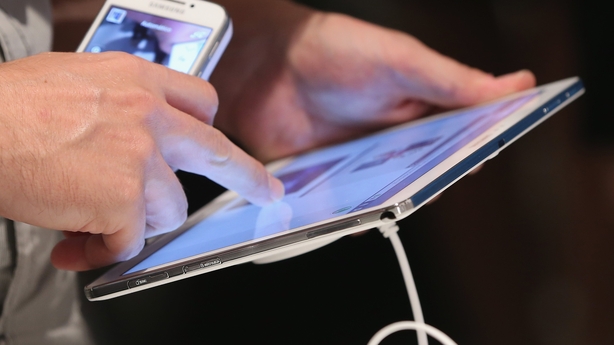 3. Tablets
Tablet sales slumped further last year.
Official data from IDC showed they fell 16% year on year – the second consecutive annual decline in sales.
But don't write off the tablet just yet.
It still remains an important cash cow for many manufacturers and a useful device for many users, who are increasingly migrating away from bulky laptops to much more convenient tablets or 2-in-1 devices.
So don't be surprised if there are a host of big tablet reveals this year at MWC, like for example from Samsung which could show off its new Galaxy Tab S3.
4. Wearables
In recent years, there's been huge hype at MWC around the wearables space, much of which has been vacuous and unrealistic.
But like tablet sales, shipments of wearables weren't as might have been hoped last year, with sales of fitness trackers a bit sluggish near the end of the year according to IDC's tracker.
That said, the markets is still expected to continue to grow rapidly, with CCS Insights predicting that it will be worth by 2020, 411 million smart wearable devices worth $34bn will be sold each year.
So there will be the usual mix of useful and not so useful wearable devices on show at this year's MWC.
Expect lots of use of the words "smart", "personal" and "assistant", smattered with a bit of "artificial intelligence".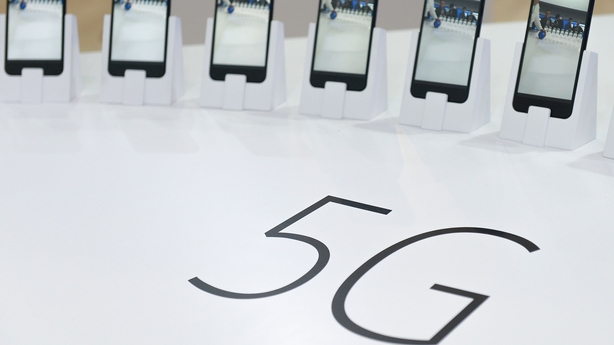 5. 5G
Chat about 5G began several years ago at MWC, but it is starting to reach a crescendo.
Super-fast next generation networks may still be a few years away, but make no mistake, they are getting closer.
Not only will that mean that your smartphone and tablet will be able to operate at lightning fast data rates, but also pretty much every single technological device will also be able to as well in the future.
As we embed the ability for all sorts of gadgets, from light bulbs and toasters, to sensors and machinery to be able to communicate over the internet, we will need lots of bandwidth and lots of speed.
And that's where 5G comes in.
6. Irish companies
As always Irish firms will be well-represented at this year's MWC.
Over 30 are expected to attend, nearly half of those taking a spot on the Enterprise Ireland stand – including firms like Xtremepush, MDS Amiba and iMobMedia.
They cover the full gamut of the industry – from services, to hardware to accessories and more.
There's also likely to be a few announcements from some of them along the way, as they use the platform to showcase their achievements and plans.
7. Mad stuff
A tech conference wouldn't be a tech conference without its fair share of mad ideas.
Every year there's plenty to see at MWC.
I particularly like visiting the GSMA's Innovation City, where they showcase some of the more progressed and realistic futuristic ideas.
This year some examples include Bloodhound SSC - the world's fastest connected car, the first Indian Conected Auto Ricksaw and an IoT enabled safety jacket that is safeguarding lives in extreme environments.
Gadget heaven!
Comments welcome via Twitter to @willgoodbody