By Will Goodbody, Science & Technology Correspondent
Looking for some last minute gift ideas?
We've been looking at some of the latest tech-related gadgets and there's something in there for most budgets.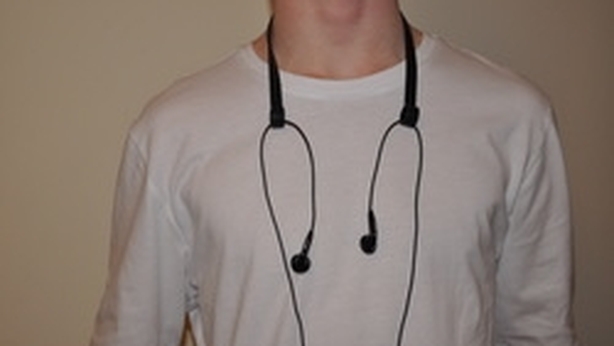 1. HEADPHONE HELPERS
Wired earbuds are incredibly annoying. You take one or both out of your ears, and before you know it you've dropped them. Or worse, you disconnect them, coil them up and then have to spend half an hour the next time you want to use them unravelling them. Enter Headphone Helpers, the brainchild of 17-year-old Wicklow student, Luke Byrne, who won the Student Enterprise Awards 2015/16 with the idea. The product consists of a rubber band that goes around the back of your neck, with loops at either end for you to put your ear buds into. Hey Presto – no more frazzled unravelling or picking the buds up off the ground. Genius, and a great stocking filler, Santa.
€7 online at www.headphonehelpers.com .
---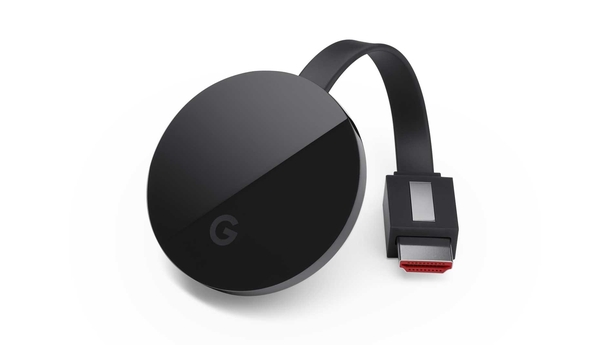 2. CHROMECAST ULTRA
The latest version of Google's Chromecast device, the Ultra, brings a number of new features to improve the experience of streaming content from a phone or tablet to a TV. First off, it supports 4k Ultra HD and HDR streaming to a 4k compatible TV. It also optimises the picture to the best quality possible, Google claims, and is faster and more reliably smooth. If there is no Wifi available, you can also plug an Ethernet directly into the Chromecast Ultra. And it has all the other features that the earlier models boasted. Connection is quick and simple and the device itself is portable (although the fact there is no built in battery power is still a little bit of a drawback). A handy gadget to have in a living room, or indeed a brief case.
From €79 from most good electronics shops.
---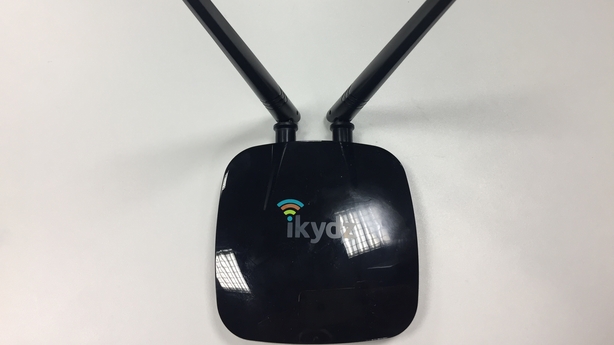 3. IKYDZ
Definitely one for frustrated parents, struggling to temper their kids internet habits, iKydz is an Irish-made device that allows you to protect your children while they are online at home or away by controlling wireless access. The device is a plug and play box with two antennas that connects to a wifi router. Through it and a user-friendly app, a whole series of restrictions can be put in place for individual devices. Any device can be stopped from accessing the internet at any time, whether they are at home or not. Access schedules can also be set up to make meal, study or bed times sacred. Social media site access can also be blocked or scheduled, while inappropriate content can be filtered or blocked from searches or from devices. Your kids may never talk to you again, but you and your conscience will rest easy.
€99 online from www.ikydz.com .
---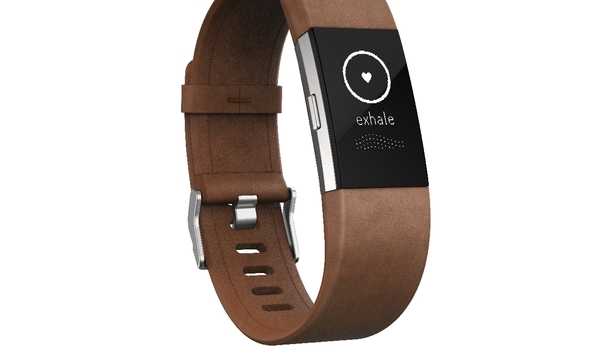 4. FITBIT CHARGE 2
It's been a while since we've seen a new tracker from Fitbit in the Charge range. In fact it's over a year since the Charge HR hit the shelves. The latest device, the Charge 2, builds on the relative success of the line. Fitbit is among the market leaders in the fitness tracker space, and for good reason. Its devices are in the main uncomplicated to use and while arguably they aren't the prettiest on the market, they do exactly what it says on the tin - all for an affordable price. While the overall look is similar to its predecessors, the screen is bigger than the HR, and it is the first touchscreen in the range. It's not the best touchscreen ever, nor does the extra size make it particularly easy to read call, SMS and calendar notifications. And by the way, you can't respond to the notifications via the device. It isn't waterproof and doesn't have in-built GPS (it works via your phone, which means it has to come with you on the run). But it does have a pulse monitor, records step count and has a new feature of multi-sport tracking for activities like indoor and outdoor running, weight training and bike training. Another added feature is Guided Breathing to help you relax, while the battery life is really good. You might want to change the standard rubber strap, which can be uncomfortable, for something a little more interesting and pleasant to wear. It's not perfect, but it does represent value for money for someone looking for a mid-range fitness tracker this Christmas.
Approx €139.99 from a range of shops.
---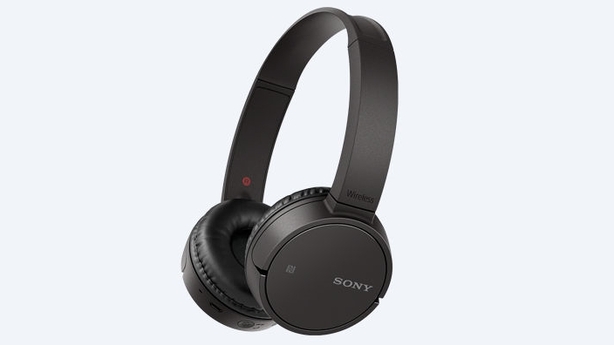 5. SONY MDR-ZX220BT WIRELESS STEREO HEADSET
If smartphone makers are to be believed, the death of wired headphones is imminent. Apple has dropped the audio jack and Samsung is rumoured to be set to follow suit with the Galaxy S8. Wires are very 2015. But wireless headphones don't tend to be all that cheap, particularly good quality over-ear versions. So we were surprised to learn that the snappily named Sony MDR-ZX220BT headphones cost only €79. They don't provide absolutely incredible sound, they have a limited number of settings to tweak, there's no back up audio cable should the battery run out and they don't carry the same street cred as Beats or other brands. But they are simple to set up and use, provide really decent quality audio, excellent battery life and are light and comfortable to wear. Making them a bargain at that price.
From €79 on various online stores.
---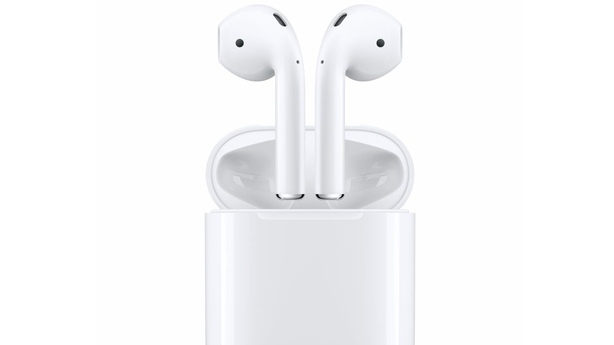 6. APPLE AIRPODS
If over the heads aren't your thing, or you are looking for something a little lighter or low profile, then Apple has started selling its AirPods here. The Bluetooth wireless earbuds fit snugly into the ears, are straightforward to pair with your phone, have a built in microphone and hold a charge capable of providing up to five hours listening time. They also come in a case which doubles as a wireless charging unit, which holds enough juice to keep the AirPods going for up to 24 hours. They may not be suitable for all sorts of physical exercise, but generally seem to stick pretty well in most ears.
€179 from the Apple website.
---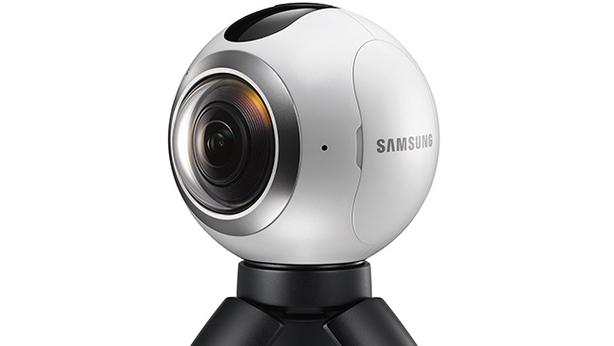 7. GEAR 360
Virtual reality is really starting to take off, and while companies like Sony and HTC are betting on the big professional experience with their powerful high end wired headset offerings, Samsung thinks there is an opportunity at the mobile end of the market. It's building an entire ecosystem around VR through its high end phones, a wireless VR headset called the Gear VR into which a phone sits, and now through the Gear 360 camera which it expects people will want to start generating 360 degree video and images with. Solidly built and quite heavy, the camera is shaped like a big golf ball, with a tripod attached. Although it can be used alone, it's simple to set up and pair with a phone (which has to be from the Samsung Galaxy S6 or S7 families or a Note 5). You just download the app, connect the two devices and off you go. It has two 15MP 180 degree lenses f2.0, and records video in up to sub-UHD format (3840x1920) – the highest resolution in a 360 camera in the consumer market. The app stitches the images together itself, so no fiddly editing required. It has a removable battery, which is handy, and although it has no in-built memory it has a microSD slot for cards of up to 256GB. With a standard tripod thread fitting, it can also be mounted on a selfie stick, on a drone, on a car or pretty much anywhere you like. If you don't have a Samsung phone, you can also connect it to a laptop and use the free software provided to edit the content it captures.
From €349.99 in Arnotts and other retailers.
---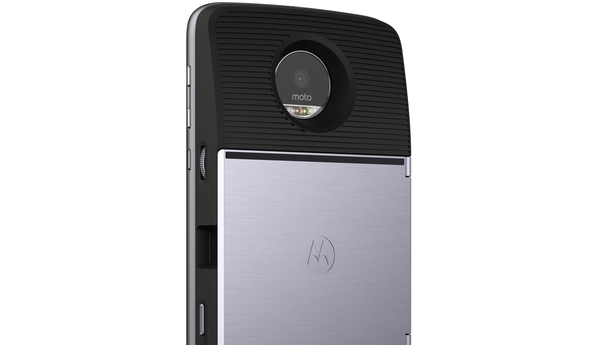 8. MOTO Z
If you are looking for something quirky in a phone, a handset that has something a little bit unusual, then look no further than the Moto Z from Lenovo. The phone itself is a solid device – it has a 5.5 inch Quad HD display, a fingerprint sensor, NFC, a decent battery and a high quality 13MP camera, all powered by a speedy 4GB of RAM and a Qualcomm Snapdragon 820 processor. It is also water repellent and has TurboPower fast charging, which provides 7 hours of power from a 15 minute charge. But what's really clever about this smartphone is what you can add to it. Peel off the magnetic back plate from the Moto Z and you'll reveal a connector, onto which you can magnetically snap additional modules – so called Moto Mods. There's the rather smart Moto Insta-Share Projector, which projects an image of up to 70" from your phone onto any surface. Perfect for presentations, slide shows or sharing a movie, video or Netflix programme with others while on the go. There's also the JBL SoundBoost speaker, for those who don't find the audio output on a smartphone adequate and don't want to carry a wireless speaker with them. There's the neat Incipio offGrid Power Pack, which extends battery life up to 20 hours. But arguably the best extra is the Hasselblad True Zoom "mod", which adds a 10x optical zoom lens and Xenon flash to the device. There are also lots of settings on the module for advanced users who like to customise their pictures. The quality of the photos it takes are really good, although the native camera on the phone is pretty good too. The modules do add bulk and come at an extra cost. But gadget enthusiasts will love the idea of snapping on and off these extra bits and pieces.
Moto Z alone from €615 SIM free on Expansys.ie. Moto Mods camera €299 and projector €299
---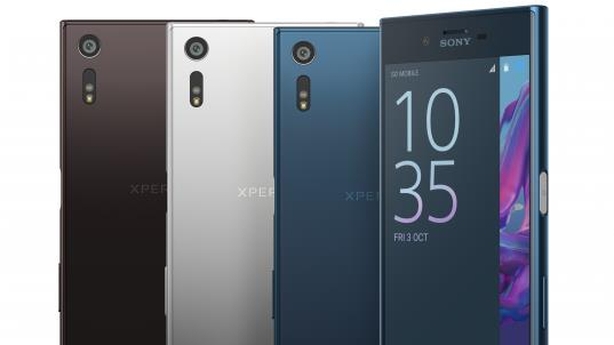 9. XPERIA XZ
A bit less complicated (and far less quirky) is the Xperia XZ – Sony's latest premium smartphone. The big selling point in this smartphone is also the camera – what Sony claims is the one of the most advanced main cameras in the mobile market. It has three sensors – a 23MP smart image sensor which can predict movement to reduce blur, a laser autofocus sensor and a RGBC-IR sensor to measure colour and white balance. Apparently the camera gets smarter and more personalised as you use it, learning your habits and anticipating your needs. The result is impressive image quality, up there with the best. It is also the first smartphone with 5-axis video image stabilisation to compensate for shake in all directions. The battery is also improved with double the life span of the previous leading Sony model, and a promise from the company that performance will not degrade for the lifetime of the average contract. Like its predecessors at the top of the Sony smartphone pile, the device is also waterproof to 1 metre, has 4k video recording and Hi-Res audio. It's also powered by the Snapdragon 820 processor and 3GB of RAM, with 32GB of in-built storage and a microSD slot capable of handling cards up to 256GB. The 5.2inch TRILUMINOUS screen is only full HD, it isn't the nicest looking premium smartphone out there and it lacks a big new knockout feature. But what it lacks in style and gimmicks it somewhat makes up for in performance.
From €630 on pre-pay, less on contract.
---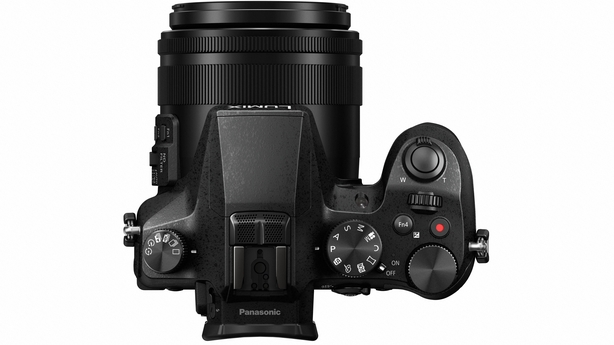 10. LUMIX DMC-FZ2000
Finally, for those who have deep pockets, plenty of Christmas generosity and a loved one looking for a high quality new camera, the Lumix DMC-FZ2000 is definitely worth a browse. Essentially this is the highly regarded Lumix GH4 in a DSLR/compact hybrid – or a so-called bridge camera. In essence, you get much of the power of a DSLR, but in a lighter smaller form factor. The trade off though is that you cannot interchange lenses. That, however, shouldn't distract from the attractiveness of this camera. The FZ2000 has a respectable 1 inch 20MP MOS sensor (f2.8-4.5), which makes for excellent performance in low light, as well as 20x optical zoom (24-480mm). It has a .74x OLED live viewfinder, as well as a swivel and tilt touch LCD screen and is wifi enabled. The big target here though, as far as Panasonic is concerned, is anyone who dabbles in professional videography. The camera can record 4k video as well as ultra high bitrate Full HD, and there is no recording duration limit. It also boasts a range of other practical tools, useful for those looking for an extra bit of functionality in a video camera. 4K megapixel stills can also be extracted from the 4k video, which is a handy feature. It is chunky, and something of a handful. It also doesn't come cheap. But for a high quality, all-in-one camera solution, it is certainly worth considering.
From €1,329 at panasonicstore.ie and connscameras.ie.
Happy shopping and Happy Christmas!
Comments welcome via Twitter to @willgoodbody