By Will Goodbody, Science & Technology Correspondent
It is four months since Sony unveiled the new Xperia X range of smartphones, and then shortly afterwards quietly confirmed the flagship Z series was no more.
Although Sony's mobile division has struggled in recent years, the Z range had served it reasonably well.
The handsets were never earth-shatteringly inspiring. But they were consistently near the front of the field in areas like screen quality, audio playback and imaging.
The X series, which has just hit the shelves here, promises to bring a new edge to the company's mobile offering.
Sony itself claims the range will deliver "smart, adaptive Sony user experiences across, camera, battery performance and hardware/software design".
What exactly that means in practice is anyone's guess!
Clues may perhaps be found though in the first four offerings – the Xperia X, Xperia XA Ultra, Xperia XA and Xperia X Performance.
I've been trying out the second from top of the range Xperia X, and here's how it stacks up.
DESIGN
The Sony Xperia range has never being particularly leading edge when it comes to design.
Sure, its phones have generally had a smart and premium look and feel to them.
But the company has never pushed the envelope in the same way as Samsung, HTC and Apple have.
Sadly, the Xperia X doesn't break that tradition.
It has a five inch screen, with very subtly curved edges.
The back is metal with curved polycarbonate edges, which blend in nicely.
The power button and quick and reliable finger print sensor is well-placed midway along the right side of the handset, and the camera lens on the back is almost flush with its surroundings.
It is quite blocky in appearance and feel though, weighing in at 152g – that's the same as the Samsung Galaxy S7, but heavier than the iPhone 6S.
The other bug-bear is the placement of the volume and camera buttons, both of which are situated below the power button, in an awkward and hard to reach location.
Overall the design is fine, but a little dated and in need of a refresh – a spark of something a little different.
And I can't help feeling Sony missed an opportunity here to do something new.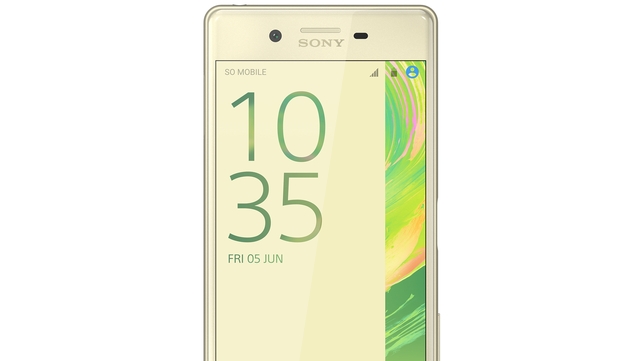 DISPLAY
Sony has always been known for making great displays.
And thankfully the Xperia X doesn't break with the trend.
It sports a 5 inch Full HD 1080p screen.
It's very good. Incredibly bright and sharp, with rich colours and great contrast.
Again though, I wonder whether for the price tag Sony could have done better.
The Xperia Z5 Premium had a 4k display – why did it not carry that trend on into the X range?
HARDWARE
The phone is driven by the Qualcomm Snapdragon 650 processor and 3GB of RAM.
That in theory should make it a powerful enough device.
And most of the time it is. But occasionally you see the consequences of the inclusion of a mid-range processor, rather than a top tier option, like the Snapdragon 820 that is inside the Xperia X Performance.
There is a slight bit of lag at times when the pressure comes on with imaging and graphics.
Not a deal breaker though, and for most users it won't be an issue.
It comes with 32GB of in-built memory which can be expanded by a further 200GB in microSD storage.
CAMERAS
Imaging is an ongoing strength on most of the Xperia range of smartphones.
The Xperia X has a 23MP main camera with a Exmor RS sensor and 24mm wide-angle G Lens (f2.0).
It's a broadly similar set up to the Z5, but comes with Predictive Hybrid autofocus.
That's a feature which makes the camera lock focus on an object, track and predict its path, so that the resulting photo should be clearer and crisper.
It works ok, and seems to help in those situations where you want to quickly move from sleep mode to image capture – Sony says it will do the whole thing in 0.6 seconds.
Overall the photo quality is really strong.
There's manual mode for those who like to tinker, but intelligent auto will do a pretty good job in most scenarios.
There's no 4K video recording though, which is another unfortunate feature loss from the Xperia Z5.
Instead it records video in Full HD 1080p.
The front facing selfie camera is a 13MP sensor, which is more than adequate for most selfie demands.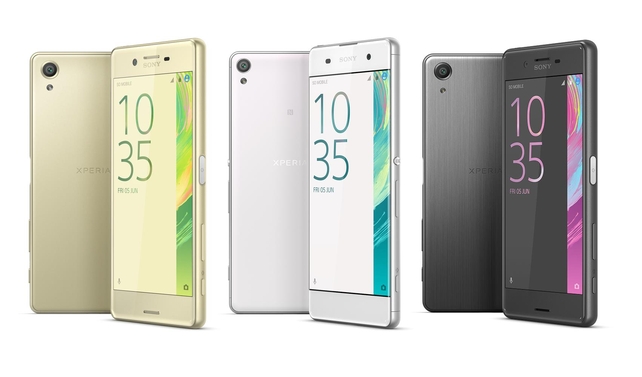 INTERFACE
The phone runs on Android Marshmallow, with some Sony tweaks.
The lock screen has been smartened up, there are a few new features which you can take or leave, and overall there isn't too much bloatware to take up unnecessary space.
It's quick, responsive and overall a pretty pleasant user interface.
AUDIO
One of Sony's historical strengths lies in audio and it has consistently carried this experience through to its phones.
The Xperia X supports High-Res audio playback with digital noise cancellation.
Audio lovers should be impressed.
BATTERY LIFE
The Xperia X has a 2700mAh battery, which coupled with the hardware and operating system runs pretty efficiently.
It should more than last a day under normal to heavy use – but don't expect much more.
The two days claimed by Sony would be a push.
WATER RESISTANCE?
It's not entirely clear to what extent the phone is waterproof. It carries an IP65/68 rating which makes it dust proof and resistant to splashes, washing under a tap, etc.
But it seems to be a matter of debate as to whether or not it is fully submersible or not.
Its predecessor, the Z5, was technically "waterproof". Yet the company also warned that it should not be submerged.
Probably best to err on the side of caution then with the Xperia X.
CONCLUSION
Overall the Xperia X isn't a bad phone at all.
It has a powerful camera, the battery life is good, and the display excellent.
However, there are many missed opportunities which could have made this new range stand out as being truly new and different.
The design is too familiar, it is a little underpowered and then there is the issue of price.
The Xperia X spec sheet reads like a mid-range device.
So you might be more than a little surprised to learn that it will be on sale here for €549.99 (on pre-pay from Three).
That's a top-tier price tag, which it is difficult to see the Xperia X justifying, particularly in the context of stiff competition like the Nexus 6P, LG G5 and Huawei P9, or the slightly more expensive Apple iPhone 6S and Samsung Galaxy S7.
It's going to be a hard sell for Sony, for a phone that appears to be missing the X-factor.
Comments welcome via Twitter to @willgoodbody
(The Sony Xperia X is available now from all operators beginning at €69 on contract. The Xperia XA will be available from 1st July from free on contract and €279 on pre-pay. The Xperia E5 smartphone will also be available here in July ranging from €199 on pre-pay depending on tariffs.)