A stream of actors, models and ex-employees have come out, many anonymously, to accuse Hollywood producer Harvey Weinstein of sexual harassment and abuse dating as far back as the 1990s.
The catalogue of allegations ranges from verbal harassment and physical intimidation to forced sexual contact. Some of the lesser complaints can no longer be prosecuted owing to statutes of limitation.
Mr Weinstein has insisted that all the sexual contacts that have emerged were consensual. Through a spokeswoman, he has apologised for his behaviour but denied specific charges.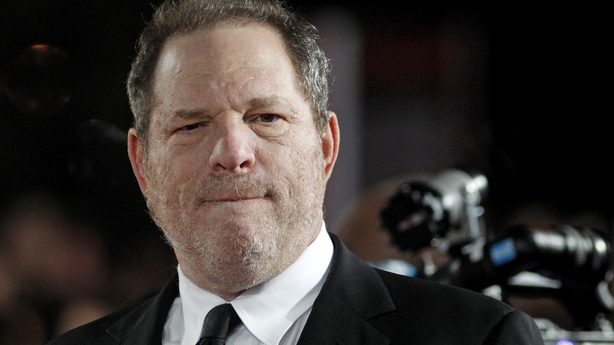 ---
The first to speak out
The scandal unfurled with the testimonies of eight women published in the New York Times on 5 October.
The women who spoke out were anonymous ex-employees of the director, known for his work on films including The King's Speech, as well as actor Ashley Judd.
The newspaper also revealed other cases of harassment, including actress Rose McGowan and model Ambra Battilana Gutierrez, who reportedly received settlements from Mr Weinstein following the incidents.
The New Yorker magazine also carried out its own ten-month investigation, published 10 October, which featured accusations from 13 women - including three of rape from actors Asia Argento and Lucia Evans, and another anonymous young woman.
In the same article, actors Mira Sorvino, Emma de Caunes, Rosana Arquette and Jessica Barth gave similar accounts of sexual advances by the cinema mogul - along with Emily Nestor, an ex-employee of the Weinstein Company, which fired Mr Weinstein in the wake of the allegations.
The flood of revelations paved the way for other women to begin speaking out.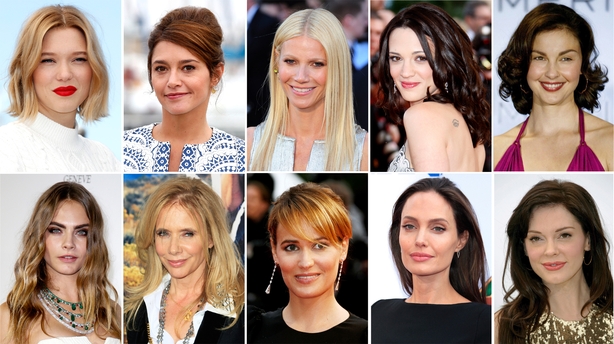 Actors Gwyneth Paltrow, Angelina Jolie, Judith Godreche and Katherine Kendall all told the New York Times they were approached by Mr Weinstein - who was naked or wearing a bathrobe - in hotel rooms during the 1990s.
The Times also published the accounts of two other women - Tomi-Ann Roberts, a 20-year-old student in 1984, and up-and-coming comedian Dawn Dunning in 2003.
Elsewhere, journalist Lauren Sivan told NBC's Today show the producer masturbated in front of her in a restaurant kitchen a decade ago.
Meanwhile, model and actor Cara Delevingne took to social media to share her account of being invited to a meeting about a role - only to be propositioned by Mr Weinstein in his hotel room, before he tried to kiss her.
And in a damning op-ed in the Guardian, French actor Lea Seydoux - also allegedly subjected to Mr Weinstein's advances - said "everyone" in Hollywood "knew what Harvey was up to".
---
Investigations by police in London and US
The case against Mr Weinstein has taken on an international dimension, with police in New York and Britain launching investigations.
Yesterday, US actor Rose McGowan became the fourth woman to accuse Mr Weinstein of raping her.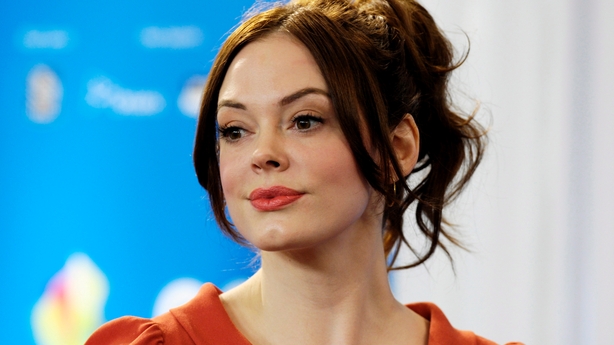 A spokesman for the New York Police Department meanwhile confirmed it was investigating a 2004 case, but provided no details.
A statement from Scotland Yard said the Metropolitan Police were investigating "an allegation of sexual assault by Merseyside Police". It did not elaborate.
Ms McGowan berated Amazon CEO Jeff Bezos in a blistering series of tweets, claiming she told Amazon Studios chief Roy Price that Mr Weinstein had raped her but was ignored.
"Over & over I said it. He said it hadn't been proven. I said I was the proof," she wrote.
Amazon Studios later said that Mr Price, who has also been accused of sexual harassment by TV producer Isa Hackett, was "on leave of absence effective immediately".
---
Shockwaves spread through Hollywood and Washington
The allegations against a man who is a major Democratic Party fundraiser sent tremors through the party, with conservatives accusing Barack Obama and Hillary Clinton of waiting too long to disavow Mr Weinstein.
Mr Obama said he was "disgusted" and Mrs Clinton that she was "appalled" by the alleged acts.
Statement from Secretary Clinton on Harvey Weinstein: pic.twitter.com/L1l2wl9l0I

— Nick Merrill (@NickMerrill) October 10, 2017
The allegations against one of cinema's titans - a man whose studio has garnered more than 300 Oscar nominations - have shaken Hollywood, which has long battled a reputation for exploiting female actors, bypassing female directors and overlooking female-centred scripts.
Mr Weinstein has insisted that all the sexual contacts that have emerged were consensual. Through a spokeswoman, he has apologised for his behaviour but denied specific charges.
With the allegations pouring in, he was fired from his film studio The Weinstein Company, and his wife, actress Georgina Chapman, said she plans to divorce him.