Typhoon Hagupit is slowly moving across the Philippines, the latest in a series of often-deadly storms that plague the southeast Asian archipelago.
With more than 7,100 islands, the country is hit by an average of 20 typhoons or tropical storms each year.
The storms are created above the warmer waters of the Pacific Ocean near the equator, and the Philippines' islands are often the first major landmass they hit as they move northwest.
The following are the ten deadliest typhoons on record in the Philippines.
1. Super Typhoon Haiyan, the strongest storm ever recorded on land, destroyed entire towns across the central Philippines on 8 November 2013.
When the government stopped its count months later, more than 7,350 people were listed as dead or missing.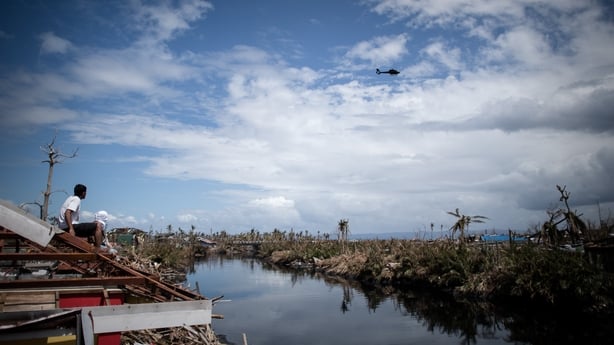 2. Tropical Storm Thelma unleashed flash floods on the central city of Ormoc on Leyte island on 15 November 1991, killing more than 5,100.
3. Typhoon Bopha smashed into the main southern island of Mindanao on 3 December 2012.
Rarely hit by major storms, the unprepared region suffered about 1,900 people dead or missing.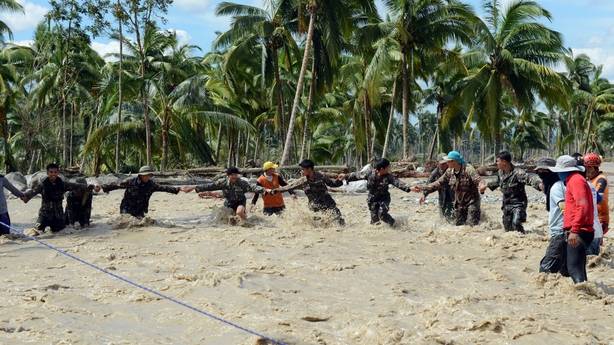 4. Typhoon Ike hit the central Philippines on 31 August 1984, killing 1,363 people.
5. Typhoon Washi hit the northern part of Mindanao island on 16 December 2011, killing at least 1,080 people.
6. Floods and landslides unleashed by Typhoon Trix killed 995 people in the Bicol region of the main island of Luzon on 16 October 1952.
7. Typhoon Amy hit the central islands in December 1951, with floods, landslides and a massive storm surge killing 991 people.
8. Typhoon Nina hit the eastern city of Legaspi on 25 November 1987, triggering giant storm surges and unleashing mudslides down Mayon volcano that claimed 979 lives.
9. Typhoon Fengshen tracked an erratic and destructive path across the central islands and nearby areas from 20 June 2008, killing 938 people.
10. Typhoon Angela, with gusts of up to 260km/h, caused extensive damage in Bicol and later Manila from 2 November 1995, killing 936 people.