The Philippines has marked the anniversary of typhoon Haiyan, which killed more than 6,300 last year.
Candles lit up the streets of the central Philippine city worst-hit by the strongest storm to make landfall in the country.
More than 5,000 people holding white balloons and candles walked around the regional capital Tacloban City this morning.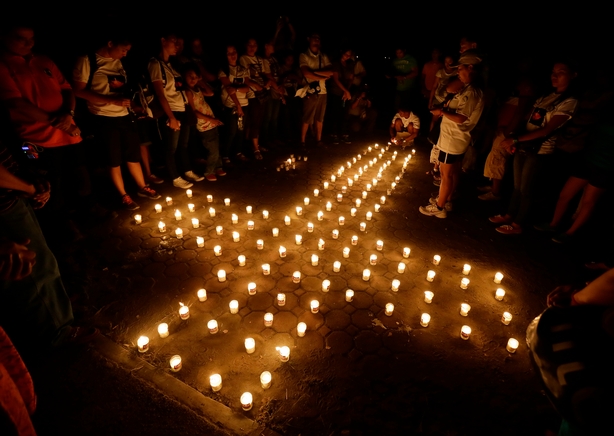 They passed through areas flattened by Haiyan's 250km/h winds and seven-metre high storm surge.
Church bells peeled at the start of a Roman Catholic mass at the city's almost half-hectare mass gravesite where nearly 3,000 storm victims are buried.
Hundreds are still unaccounted.
"It's important that we make it meaningful, so for the next generations people will remember this," city mayor Alfred Romualdez said.
Typhoon Haiyan wiped out or damaged practically everything in its path as it swept ashore on 8 November 2013, destroying around 90% of the city of Tacloban in Leyte province.
More than 14.5 million people were affected by the storm in six regions and 44 provinces.
More than four million people still remain homeless.
Hundreds of people, most of them fishermen, staged protests in the city today, demanding the government provide new homes and jobs.
They also accused officials of diverting aid and reconstruction funds.
The protesters, some covered with mud to dramatise their plight, say they will burn a nine-foot effigy of the president in protest.
The government estimates it needs almost 170 billion pesos (€3bn) to rebuild the affected communities, including the construction of a four-metre high dike along the 27km coastline to prevent a repeat of the disaster.
President Benigno Aquino yesterday unveiled a plan to relocate Tacloban airport away from the coastline and the building of more than 205,000 permanent homes to resettle displaced families.
"This is not politics," Mr Aquino told reporters, defending his government against criticism it was slow to respond to the disaster.
He cited reports showing reconstruction work was moving at a faster pace than the 2004 tsunami in Aceh.
"I would hope we can move even faster and I will push everybody to move even faster, but the sad reality is the scope of work you need to do can really not be done overnight."
2013 and 2014
These combo images show areas post typhoon in 2013 (top) and what the areas look like today (bottom).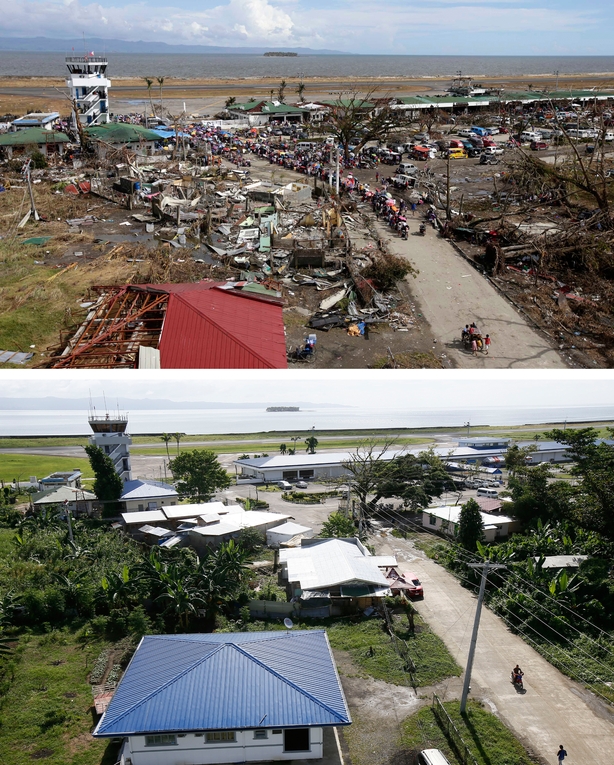 Above: Tacloban airport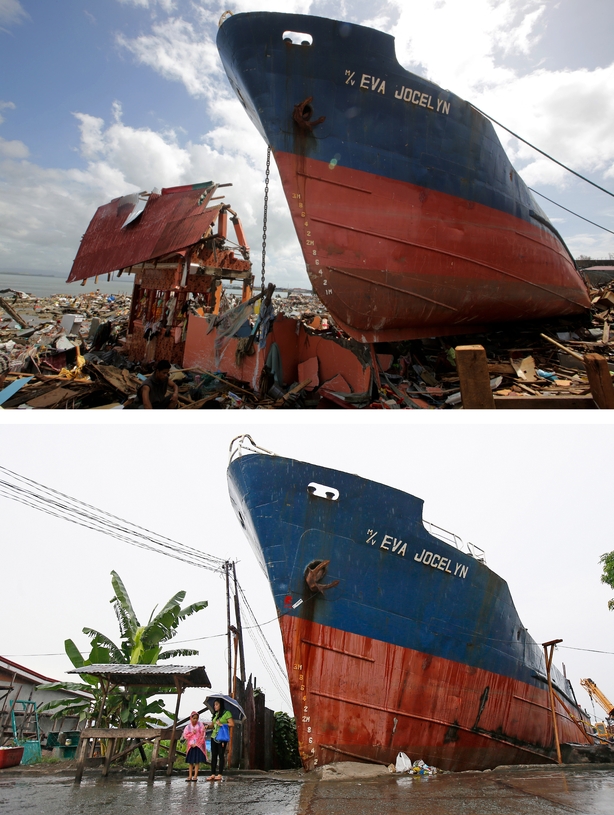 Above: A ship washed ashore in 2013 remains on the land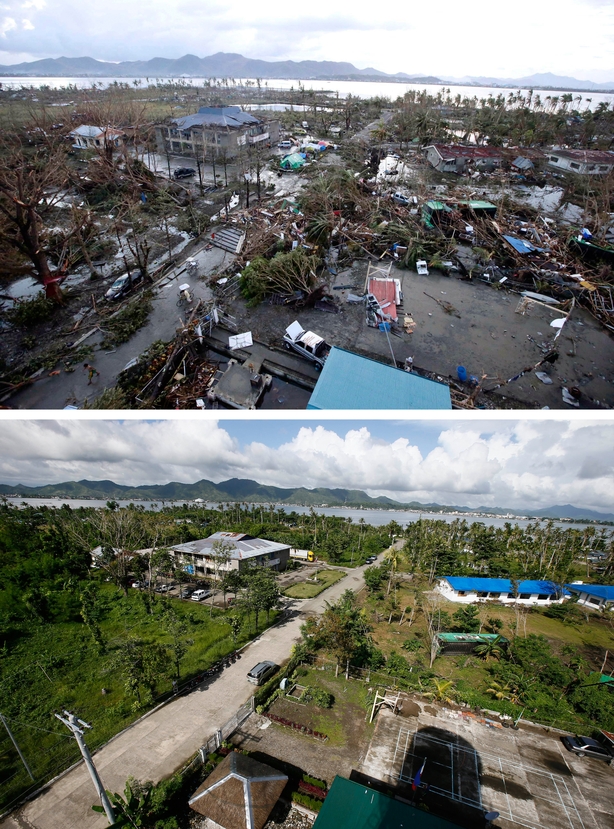 Above: An aerial view of Tacloban City