Narendra Modi's slick presidential-style campaign broke the mould of Indian politics, seeing him fly 300,000km, address 457 rallies and ultimately come on track to be elected India's next Prime Minister in a landslide victory for his Bharatiya Janata Party (BJP).
The incoming premier has addressed cheering supporters and well-wishers at his constituency of Vadodara in Gujarat, promising to work to "fulfil the dreams of 1.2bn people". 
News of his victory led to raucous celebrations outside the offices of his party across the country. 
He has never been in government at national level, after spending the past 13 years as Chief Minister of Gujarat state. His party are expected to steer India sharply to the right.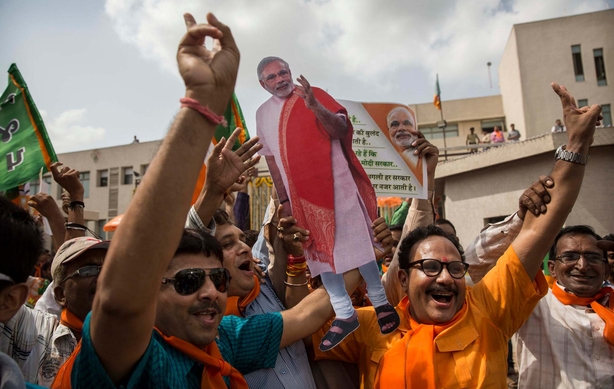 The 63-year-old's promises of job creation and clean, efficient government resonated with many of the half a billion people who braved blistering summer heat to vote in the world's biggest election over the last five weeks.
The desire for change amongst the Indian population has been so strong that voters have put aside concerns about a dark chapter of Modi's Hindu-centric politics.
He has long been alleged of looking the other way when Hindu mobs went on a rampage of revenge against Muslims in his home state of Gujarat in 2002.
A Supreme Court inquiry absolved him of responsibility; however he has refused calls for remorse for the lives lost.
He has donned the mantle of an economic moderniser and promised, if elected, to take decisive action and unblock stalled investments in power, road and rail projects to revive economic growth.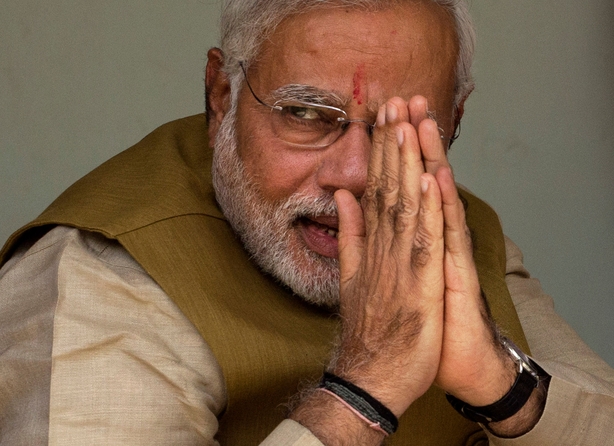 His plans were especially popular with a bulging middle class alarmed by dwindling purchasing power and job opportunities as the economy slumped to below five per cent growth in the last two years.
"He can afford to have a smaller but stronger cabinet, which means a far more decisive government. He has been saying less government and more government, we are really likely to see that", said Navneet Munot, Chief Investment Offier at SBI Funds Management in Mumbai.
It will not be an easy task for Mr Modi, however, to meet the hopes of millions of Indians who have bought into the idea that he will quickly push their country onto the top table of global economic powers.
The son of a low-caste tea seller, he watched the results on TV at his home before meeting his 95-year-old mother at his brother's modest government flat in the state capital.
Party workers hope he will later visit New Delhi, for what could be a hero's welcome.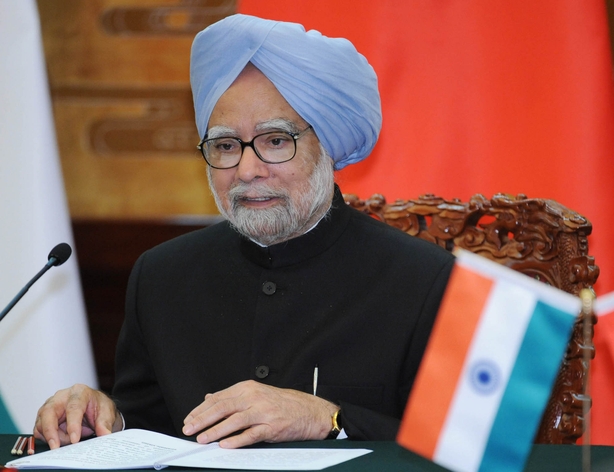 Outgoing Prime Minister Singh, who as finance minister launched reforms in 1991 that brought an end to decades of economic isolation, has already bid farewell to his staff after ten years in office marked by mounting policy paralysis.
The Congress were headed for their worst-ever result after two terms in office marred by corruption and a floundering economy.