Whether seeking work, adventure or a better life, Irish people are flocking to Australia in increasingly large numbers.
There has been a 30% increase in the number of Irish-born people living Down Under in the last six years.
Latest figures from the Australian government show there are over 76,000 Irish people living there and 55,000 of those are unemployed.

RTÉ's Caitríona Perry reports on the Irish Down Under
Since the recession hit in Ireland, the number of skilled Irish migrant workers in Australia has doubled, while the number travelling over on the popular 457 temporary skilled worker visa has trebled.
Irish emigrants have been attracted to Australia in recent times by its booming economy, almost permanent summer and improved job prospects.
Australia has not had a recession in almost 22 years, has one of the world's wealthiest economies and is ranked as the world's happiest nation by the OECD.
Over 40,000 Irish people journey over to Australia for work every year, while thousands more are issued with holiday visas.
Having previously trailed behind eastern locations, Western Australia, and Perth in particular, is now the top destination for Irish emigrants travelling on a temporary skilled worker visa, as it is home to many of the profitable mining companies.
However, the price of iron ore is falling and as a result the mining and construction sectors are contracting. Jobs are drying up and the unemployment rate in Western Australia has increased slightly this year.
Economic commentators say that this is most likely a temporary stalling because an election has been called for September and with the date up in the air no new civil projects have been commissioned until the make-up of the next government is known.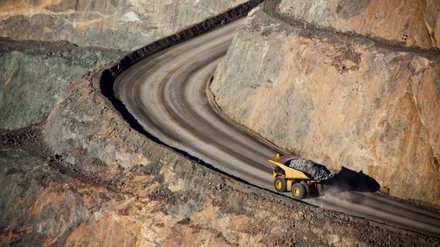 There are some Irish emigrants who are finding times tough, struggling to find work and running out of money.
The advice from Irish welfare organisations based in Australia is that any prospective emigrants should travel with plenty of money to keep themselves afloat until they find work, and to be prepared to have to pay a lot up front for accommodation.
It is also important to have any skills or qualifications well-documented and to come with travel insurance.
The Embassy of Ireland to Australia and New Zealand urges any prospective travellers to consult its detailed online advice.
However, the Australian parliament has just approved controversial legislation that tightens up how temporary working visas are awarded to migrants.
The 457 class visa is popular with Irish emigrants. One tenth of all of these visas issued in Australia every year go to Irish people, who account for the third biggest migrant worker group after those from India and Britain.
The new law introduces stricter tests and monitoring mechanisms for Australian employers who wish to employ foreign workers.
Employers now have to prove that they cannot find any Australians to do the jobs before they hire Irish or any other nationality.
They have to show the authorities that they have widely advertised the position, showing employment trends and other documentary evidence.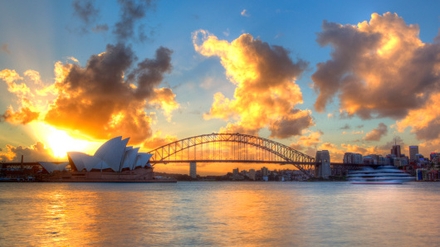 The new law also increases the English language requirement to qualify for the visa.
The cost of applying for the visa doubles and now costs AUD$900 or around €640.
There is an improvement though. Previously, if you were made redundant by your 457-sponsored employer you had 28 days to find another company to take over your sponsorship or you were forced to leave Australia.
That period has been extended to 90 days, which gives people more time to organise themselves.
Some statistics on Irish-born migrants from the August 2012 Australian census:
- The average Irish migrant is older than the average Australian
- The median age of Irish-born migrants is 43.6 years, six years above that of the general Australian population
- There are more men than women - 54% male migrants and 46% female
- Irish migrants are more likely to be employed than the average Australian - 74% of the Irish migrants are employed rather than the national rate of 65%
- The main occupations of Irish migrants are "professionals" at 31% and "technicians and trade workers" at 26%