2017 was another exciting and thought provoking year in global science. In no particular order, here are some of the stories and topics that grabbed headlines and captured the public's imagination in the area.
---
A gold star merger
We need your consent to load this YouTube contentWe use YouTube to manage extra content that can set cookies on your device and collect data about your activity. Please review their details and accept them to load the content.Manage Preferences
I said these stories were listed in no particular order, but if they were then this would still be number one.
Despite its massive significance, here in Ireland the discovery was somewhat under-reported because it was announced on the same day as ex-Hurricane Ophelia struck our shores.
Nevertheless, in astrophysics and astronomy circles, this huge story created a storm of excitement all of its own.
For the first time scientists witnessed the violent events that lead to the creation of gold, platinum and other heavy metals across the Universe – the merger of two neutron stars.
The detection was particularly significant because not only was the merger detected by two separate instruments measuring gravitational waves generated by the event, but the light from it was also recorded by a range of powerful telescopes.
Among the more than 3,000 international scientists involved in the research were teams from UCD, the Dublin Institute of Advanced Studies and Queen's University Belfast.
2018 promises to be even more exciting as the researchers use what they learned here to progress our understanding of the Universe further.
---
Donald Trump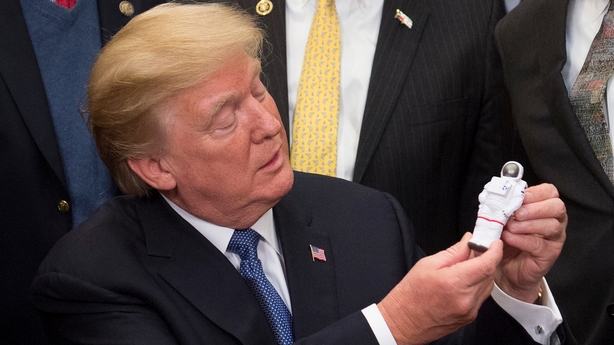 Two words that don't often sit together comfortably are Trump and science and this year saw the US President leave his mark on the scientific world in more ways than one.
For example, his proposals in March to slash budgets in the areas of medical and environmental research led to worries about future funding.
His apparent threat to scientific independence also brought hundreds of thousands of scientists and their supporters to the streets around the world in an unprecedented show of concern in April.
In June he followed through with his threat to pull the US out of the landmark Paris climate accord.
Trump's decision to ban immigrants from certain countries also sent shockwaves through the research sector in the US, which is heavily populated by foreign scientists.
What might the Donald have in store for 2018 one wonders?
---
Cassini's end
NASA's $3.9 billion Cassini spacecraft completed its death plunge into Saturn, ending a fruitful 20-year mission pic.twitter.com/wvKqVo5qmV

— RTÉ News (@rtenews) September 15, 2017
September saw the spectacular end for one of the best loved and admired modern spacecraft.
Cassini was deliberately crashed by Nasa into the ringed planet to prevent it from potentially contaminating one of its moons where scientists suspect there could possibly be life.
It brought to an end an extraordinary two-decade long mission laden with discoveries and firsts.
The plucky satellite had gathered data about Saturn's atmosphere, dropped a probe onto its largest moon Titan and discovered an ocean under the icy surface of another moon Enceladus that might harbor life.
And in the end if literally went down in a fitting blaze of glory.
---
Larsen ice shelf detaches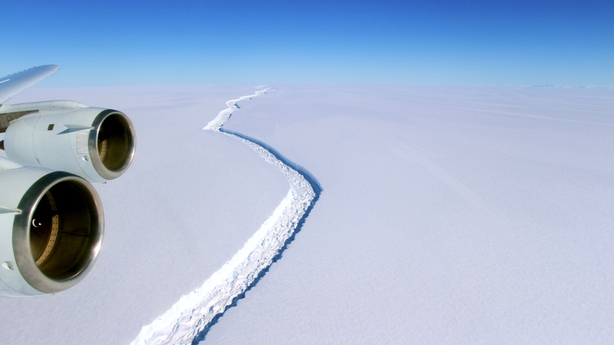 But while the Cassini mission was celebrated by many, few were happy about the detachment of an area of ice the size of Galway from the West Antarctic ice shelf.
The split of the trillion-ton lump of ice saw a 5,800 square kilometre section of the Larsen C shelf float away.
It is among the top-10 biggest icebergs ever recorded.
The berg isn't expected to add to sea levels as it melts and the behaviour is said to be a natural consequence of an evolving ice system.
But it is a sobering example of what might happen more regularly as climate change causes oceans and atmosphere to warm.
The biggest concern would be if something similar happens to inland glaciers.
---
Engineering a new skin
An experimental treatment is giving hope to people with a rare skin condition, including Dubliner Claudia Scanlon. https://t.co/3ylEqNkUjR pic.twitter.com/mgPeGDuVEt

— RTÉ News (@rtenews) November 8, 2017
Last month saw details emerge of the extraordinary story of a child who had a new skin covering nearly his whole body grown for him by scientists.
The seven-year-old Syrian refugee, living in Germany, had lost nearly all of the outer part of the skin on his body due to the devastating genetic illness EB that causes it to be incredibly fragile and blister.
But although he was at one point close to death, he subsequently made a near complete recovery after receiving multiple transplants of a genetically engineered replacement grown in a lab.
The treatment involved taking a small piece of skin from a part of the child's body that had not been blistered by the EB.
The researchers then corrected the genes in that piece of skin by infecting the cells with a form of virus that contained a fixed version of a faulty gene that causes EB, known as LAMB3.
The scientists then grew the cells in the lab, producing three forms of skin cells, including those that can develop into multiple different types, known as stem cells.
They then continued the growth until patches of the new skin, measuring a total of nearly a square metre, had been produced.
This was grafted onto the child's body in a number of operations in October and November 2015 and January 2016.
---
Artificial intelligence Goes one step further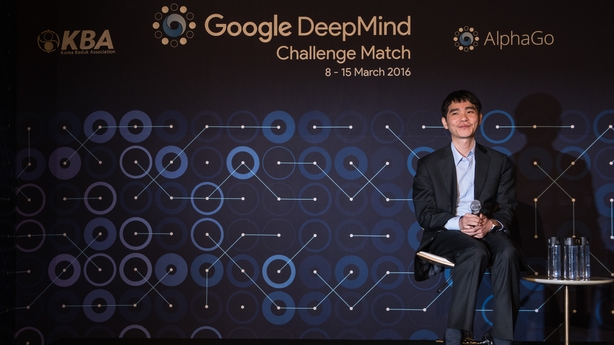 2016 was the year that artificial intelligence software took a giant leap forward, when Google's AlphaGo program beat one the world's best players at the world's most complicated board game, Go.
This year, however, AI went a step further. First AlphaGo beat the world's number one Go player Ke Jie three times.
Then in October Deepmind revealed that its new version of the software, AlphaGo Zero, could beat the previous version all the time without human help.
There was also a series of other significant steps forward in AI – growing excitement about the potential it holds, but also increasing concerns among luminaries like Elon Musk and Stephen Hawking who have expressed fears that AI will one day threaten humans.
---
Trappist-1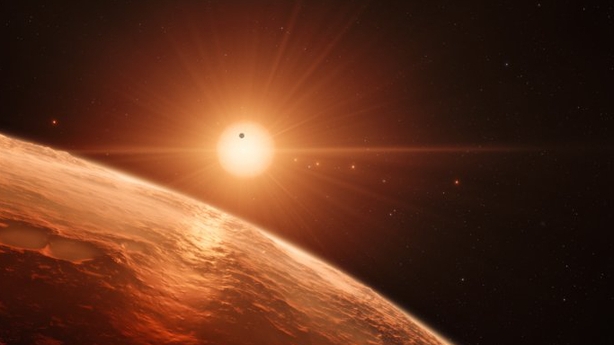 In February, Nasa announced the discovery of an incredible seven star solar system 39 light years from Earth.
Scientists believe that life may have evolved on at least three of the planets that orbit a cool dwarf star known as TRAPPIST-1.
The six inner planets lie in a temperate zone where surface temperatures range from zero to 100C.
Of these, at least three are thought to be capable of having oceans, increasing the likelihood of life.
No other known star system contains such a large number of Earth-sized and probably rocky planets.
---
Artificial womb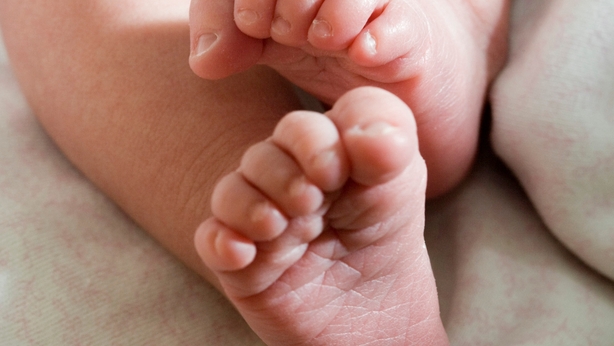 April saw details emerge of an "artificial womb" that had been developed that could soon be used to keep extremely premature babies alive.
The device, which incorporates a plastic bag filled with artificial nutrient-rich amniotic fluid, has successfully been tested on foetal lambs equivalent in age to 23-week-old human infants.
Scientists said they think it could be ready for human trials in three to five years, but cautioned that there was no possibility of it being used to replace a mother's womb at earlier stages of development.
---
Giza look inside that Great-Pyramid
Wonders never cease! After 4,500 years, a big void has been discovered inside Egypt's Great Pyramid pic.twitter.com/v69LdfXyr1

— RTÉ News (@rtenews) November 2, 2017
The Egyptian pyramids have always held a certain mystique.
But levels of curiosity around this Wonder of the World reached fever pitch in November when a passenger plane-sized "void" was discovered in the middle of the Great Pyramid.
The chamber has lain secret and untouched for 4,500 years and is one of four cavities, along with the king and queen's chambers and Grand Gallery, now known to exist inside the giant monument constructed under pharaoh Khufu of ancient Egypt.
The question remains, though, will we ever find out what if anything is inside it?
---
Genetic editing of first human embryo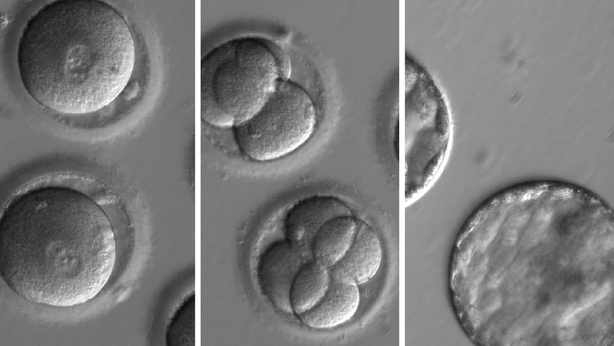 Research into gene editing in human reproduction is moving forward at rapid pace.
In August scientists in the US revealed that they had managed to alter the genes of a human embryo to correct a disease-causing mutation.
The development means it will be possible in future to prevent the defect from being passed on to future generations.
But the edited embryos were created in the lab and were not allowed to develop beyond a few days.
The ongoing debate on the ethics of this area of research is likely to be one of many to make headlines in the New Year.
---
Comments welcome via Twitter to @willgoodbody