The government has announced that funding will be provided in the budget for Ireland to join the European Southern Observatory (ESO) in 2018.
The move follows a long campaign by the astronomy and astrophysics communities here as well as related industry here.
The government had previously signalled in its 2015 science strategy, Innovation 2020, that it would talk to ESO about joining the international astronomical collaboration.
Today it said the increased capital budget for innovation would mean Ireland could join in 2018.
ESO operates some of the world's most powerful telescopes from a number of sites in Chile. 
It is currently building the world's largest optical telescope, the European Extremely Large Telescope.
The Department of Business, Enterprise and Innovation said the benefits of ESO membership are significant and include the creation of advanced enterprise relevant skills in areas like data analytics, software and photonics.
The move means Irish firms will be able to compete for substantial ESO contracts.
"Ireland's membership of ESO will now allow physicists here to work with other cutting edge scientists worldwide to understand our universe, and bring the fruit of that research back to Ireland to support education and develop our business capacity in many high-tech fields," said the Institute of Physics, welcoming the news.
The budget also includes increased funding for other aspects of research, including €4.25m of additional money to allow Science Foundation Ireland (SFI) to set up another world-class research centre under its centres programme.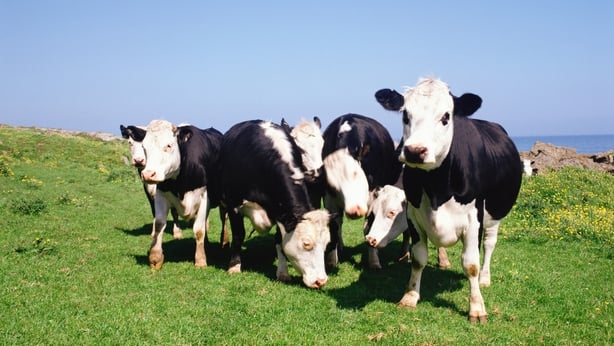 The new centre, FutureMilk, will carry out studies in the area of the dairy industry, particularly in the area of precision pasture-based dairying.
It will be led by Teagasc in partnership with the Tyndall National Institute and other research institutes around the country.
Recently SFI announced funding for four new centres and said a further four had also received approval in principle.
But because it didn't have the money to fund them they could not proceed. 
FutureMilk was one of these.
Meanwhile, the minister with responsibility for research has said he is unsure about whether Ireland will meet its own target of having total spending on research and development here reach 2.5% of GNP by 2020.
It follows another modest increase in funding for the area in the budget.
In 2015 the then government published a new national science strategy, Innovation 2020, which pledged to double the amount spent on research during its lifetime to 2.5% of GNP. 
However, in the subsequent budgets there has been very small progress made in securing increased funding.
Currently the amount of money spent by the public and private sectors on R&D is 1.42% of GNP.
Speaking at a post-budget press briefing, John Halligan, Minister for Training, Skills, Innovation, Research and Development, said he would hope that figure would be improved before Innovation 2020 expires in three years time.
He said he thought the government was doing exceptionally well in increasing spending on innovation, but added it would be remiss to say it would definitely reach the 2.5% target.
Also announced in Budget 2018 was €7.5 million for a new PhD and Masters programme which will fund 150 new masters and doctoral candidates next year. 
The government says this will go some way towards an Innovation 2020 target of increasing the number of postgraduate research places by 500 by the end of the decade.