Kenya has become the latest African country to launch its own science showcase for young people modelled on the BT Young Scientist and Technology Exhibition (BTYSTE).
The Young Scientist Kenya (YSK) is being organised in collaboration with the Irish embassy in Nairobi and will be supported by telecom firm Safaricom's youth service BLAZE and the Kenyan government.
The East African country is joining Tanzania which also runs a version of the BTYSTE.
The first pilot will be held in ten counties across Kenya over the next year, but after that it is hoped the exhibition will become a national event.
Every secondary school will be invited to submit proposals that will be screened, shortlisted and then exhibited at the YSK exhibition.
The winners will be given support to compete and exhibit in international competitions.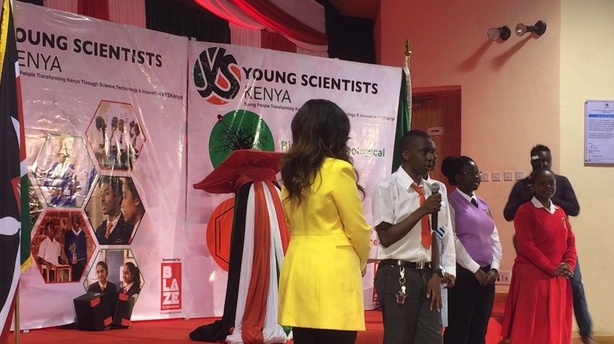 The winners of the competition have been invited to participate at the BTYSTE.
"In Ireland, the Young Scientist and Technology Exhibition has hugely contributed to the uptake of science in secondary schools and the quality of its teaching," said the Irish ambassador to Kenya, Dr Vincent O'Neill.
"I have no doubt that similar benefits will occur in Kenya as a result of the launch of YSK. Ireland remains committed to supporting this initiative to ensure its success."
For more than five decades, the Kenyan government has coordinated a science congress for secondary schools, now known as the Kenya Science and Engineering Fair.
According to the organisers, the YSK will aim to complement the Kenya Science and Engineering Fair as well as provide key links between secondary schools and tertiary level institutions.
"I'm delighted to witness the expansion of the Young Scientists concept beyond Ireland to Kenya and Tanzania," said Dr Tony Scott, co-founder of the BTYSTE.
"I have every confidence that Young Scientists Kenya will assist in transforming Kenya and allow young people to positively contribute to social and economic development in the country."