Scientists are currently searching the continental shelf off Ireland for cold water corals and sponges with potentially antimicrobial and anti-cancer properties.
The aim of the expedition is to find marine substances which may in time be developed into new drugs to treat illnesses.
The two week deep-sea expedition involves researchers from NUI Galway who are on board the Marine Institute's RV Celtic Explorer.
The ship is positioned 200 nautical miles south-west of the country and is using the remotely operated vehicle, ROV Holland.
The vehicle is using its high definition cameras, arms and clasps to examine the shelf where the ocean drops from 300 metres to 3000 metres and to take small samples.
Around a dozen scientists, including Dr Louise Allcock and Professor Oliver Thomas as well as 10 researchers, are taking part in the trip.
"The researchers and students are seeing for the first time corals and sponges covering an area around the Whittard Canyon, Porcupine Seabight, Gollum Channel and the Belgica Mounds in Irish waters," said Dr Olivier Thomas, Professor of Marine Biodiscovery at NUI Galway and coordinator of the National Marine Biodiscovery Laboratory located at the Marine Institute
"Chemists involved in biodiscovery research only need small quantities of any organism to develop a new drug, because once a suitable compound is identified, it can be synthesised in the lab, which can then be used in drugs to combat human diseases."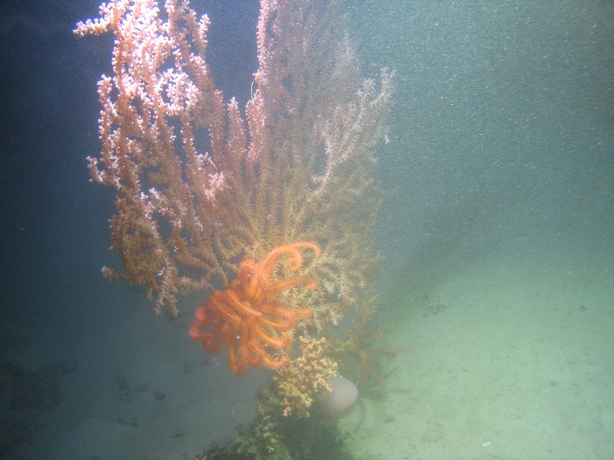 The team are using existing knowledge about the sponges and corals to hone down what they want to target.
Math models are being used to predict whether particular species are more likely than others giving up a new natural compound.
Maps are also being produced about where particular species are distributed to help guide the team to the most likely locations to find promising species.
Once back on dry land the team will analyse the compounds from the samples to see if they have any drug-like properties.
Around 2000 such new discoveries are being made each year.