Maynooth Students' Union has organised a walkout at the university over a decision to stop the construction of a new student centre.
Maynooth University confirmed last week that because of rising costs and hyperinflation, the project had to be terminated.
It said the decision was made by the university's governing authority.
However, the union expressed concern over a €150 levy that students and alumni have paid to build a new student centre.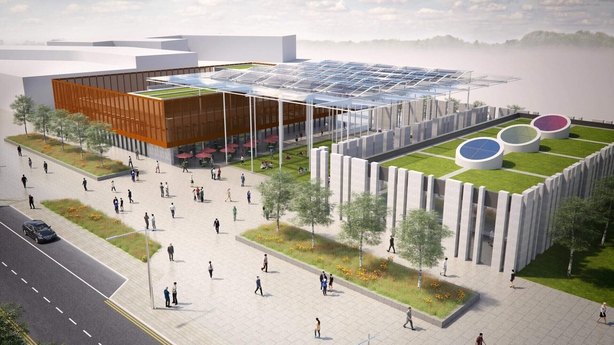 The university has said that any monies from the fund will not be lost because of the termination of the project.
It said the student levy is, and will remain, ring-fenced for student facilities.
The students' union said today's action is not being taken against teaching or lecture staff and is solely related to the university's decision.
They asked students to walk out of their lectures at 11.11am and join in a demonstration outside of the John Hume Building.
The Minister for Higher Education has reassured students in Maynooth University that "no student levy money has in any way been lost" following a decision by the university to abandon the construction of a new student centre.
Simon Harris said he "hopes a satisfactory decision can be found", adding that he has spoken to the chair of the governing authority at the university, which he said has made an autonomous decision on this matter.
"The student levy has not been used or lost in relation to this situation", Minister Harris said.
He was responding in the Dáil to Sinn Féin TD Réada Cronin.