The Students' Union in Maynooth has expressed its anger at a decision by the university to stop the construction of a new student centre, saying college-goers feel forgotten.
Maynooth University has said rising costs linked to technical construction issues and hyperinflation have "adversely impacted" its completion.
In a statement, it said the decision to terminate the project was made by its governing authority on Monday.
However, the university said it wants to reassure students and alumni "that the student levy fund will not be affected by this decision".
It said the levy has been in place since 1992, with student classes each year contributing to a fund for the development of student facilities from which future attendees will benefit.
The University's Vice-President of External Affairs Rebecca Doolin said monies from the fund will not be lost because of the termination of the contract and the student levy is, and will remain, ring-fenced for student facilities.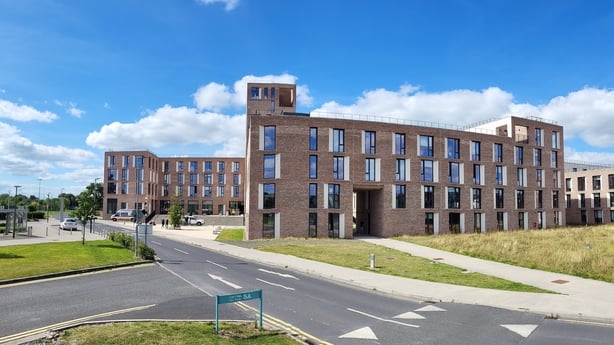 "In recent years the levy has funded projects including sports, student facilities and an extension to Maynooth Students' Union (MSU) building, and will continue to do so as a long-term solution to the Student Centre project is reviewed and addressed," she said.
The university said that as a public sector institution, it is a "steward of public monies" and is obligated to abide by public sector spending code rules and legislation for procurement.
"Among these is a requirement that 'any increase in price shall not exceed 50% of the value of the original contract.'
"Due to the reasons stated above, the fact that the latest project costs already exceed 50% of the original contract was a key consideration for the governing authority decision," the statement said.
Maynooth Student Union President Niall Daly said he is angry on behalf of the students of Maynooth, saying the project has been delayed so many times before.
"This indicates yet again that students are not being prioritised by the university," he said.
He said the Students' Union remains committed to representing the interests of students and will continue to work to deliver the important Student Centre that is "needed to meet the increasing needs of students and further enrich student life on campus".