The police in Northern Ireland have issued a fresh appeal for information about the murder of the last two RUC officers killed during the Troubles, on the 25th anniversary of their deaths.
Constable John Graham and Reserve Constable David Johnston were shot dead by the IRA on foot patrol in Lurgan, Co Armagh on 16 June 1997.
Both officers were in their 30s and married with young families. Their murders left five young children without their fathers.
Family photographs of both men were issued as part of the appeal.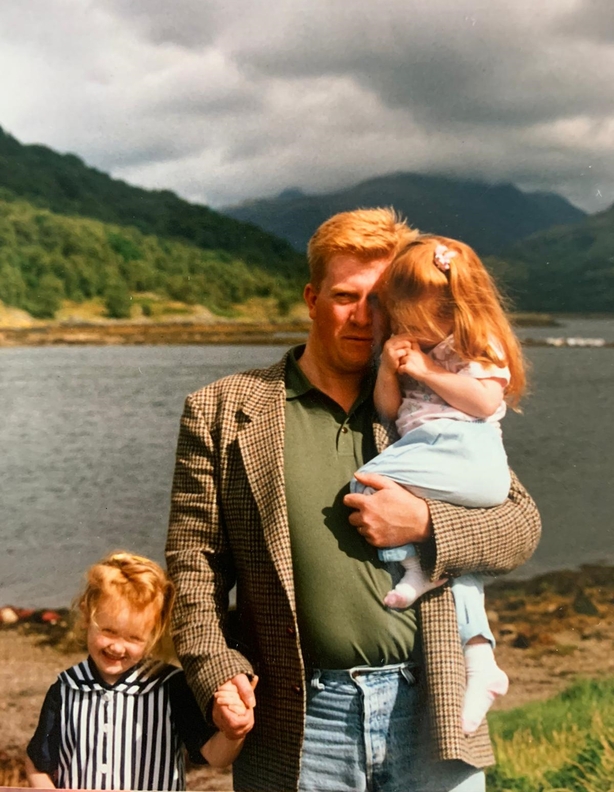 Constable Graham's daughter Abbie said the last time she had seen her father was in the kitchen of the family home.
"When we left him he was sitting in the kitchen with my younger sister on his knee, feeding her peanut butter toast," she said.
"After we left him daddy went into work that morning and never came home."
She said the murder had a devastating impact on her family and that they still hoped that someone could be brought to justice for it.
Reserve Constable Johnston's son Louie also spoke as part of the police appeal.
He said his father had been a big character with an infectious laugh and a warm smile.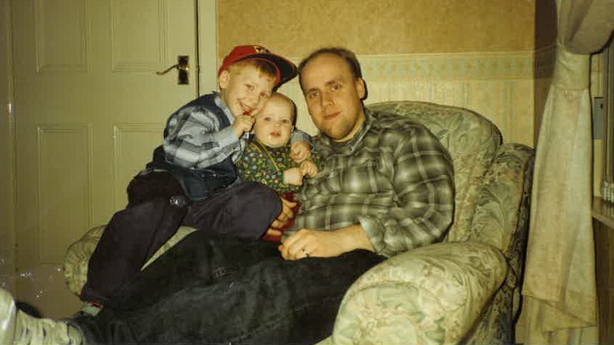 "Five seconds was all it took to change the course of our family's history and take our dad away, leaving 25 years of unimaginable pain, loss and longing for our wonderful daddy," he said.
The fresh appeal is being made by the PSNI's Legacy Investigation Branch.
Detective Superintendent Stephen Wright said the two officers had been shot by two gunmen who ran up behind them in Church Walk near the town's police station.
A car believed to have been used by the killers was later found in the town's Kilwilke Estate.
"In the years since these brutal murders circumstances and allegiances may have changed, people's lifestyles change and I want those who know who was involved that day to search their consciences and come forward to the police," Mr Wright said.
The South East Fermanagh Foundation victims' group has called for any new information to be given to police.
It said: "Five young children across the two families, aged under ten years were left fatherless and their mums were left to perform the role of both parents raising young children alone.
"Parents were also left broken by the murders of their children, brothers, sisters and other family members were all impacted by the events of that day.
"David and John stood for law and order, they stood for decency, for hardworking families, for those who cared about their neighbours, but most of all they were loved and cherished by their families and young children."
Ms Graham said her father died on the weekend of Father's Day.
Speaking to the News at One, she said she remembered giving him a card as it was a normal school day morning, the family said goodbye to him and she expected to see him after school.
She was seven at the time and said her family still do not know very much about the cirucmstances of her father's death.
She said that her father's death had a massive impact on her family and that her childhood ended on that day.
She said for months the family did not feel safe, all slept in the one room and obsessed over the smallest danger thinking there were men with guns everywhere.
She said that her appeal today is that someone comes forward as the families believe that people must have seen it happen as it was a busy street in the middle of the day on a Monday.
She said that she understood why someone might feel like they couldn't come forward but she would implore them to do so as justice means so much.
She said that the killers would only get a two-year prison term but it would be a formal recognition of the wrong that was done.
She added that families feel they are running out of time due to amnesty legislation and this could be their last chance to push for justice.