Business leaders, community groups and local people in Longford say they are very concerned about incidents of violent crime on the streets of the town and say urgent action is needed to address the situation.
In a letter to Minister for Justice Helen McEntee and Garda Commissioner Drew Harris, they have called for more garda resources and a judicial review as to how suspended sentences and bail is granted to suspected criminals.
TDs, Senators, all 18 local councillors, along with 32 clubs and associations across the country have added their support.
We need your consent to load this rte-player contentWe use rte-player to manage extra content that can set cookies on your device and collect data about your activity. Please review their details and accept them to load the content.Manage Preferences

Since 2019 a number of feuds have been simmering in Longford. Gardaí set up 'Operation Stola' to crack down on those involved. In recent months, however, the violence has surfaced again.
"I've seen fights here on Main Street and down at the shopping centre. I know people, a lot of people, who won't come into the town at night time because it's got such a bad reputation," said Johnny Nevin, who has been running a taxi business in the town for decades.
"Two weeks ago, I was driving down the town in broad daylight and a rock came through the window and smashed the side window of the taxi," he said.
"I love Longford and I've lived here all my life. I've spent my life defending it, but I'm gone to the stage now that I feel I can't defend it anymore. It needs to be governed and governed properly," he added.
"The people of Longford are saying we will not be defined by these people, and we will get Longford back to where it should be," said Councillor Seamus Butler.
"We have an acute problem and it's a very small minority and it can be dealt with if the gardaí and judiciary play their part," he added.
Longford Chamber of Commerce has said there has been a "notable reduction" in footfall in the town in recent months, which it is putting down to the violence.
For business owner Ruth McGarry Quinn, who runs Torc Cafe and Food Hall, the impact is very real.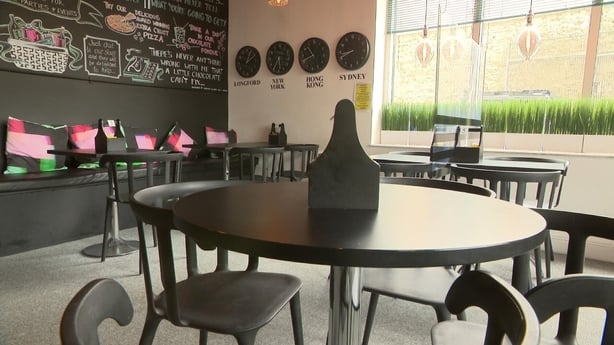 "It's lunchtime now and normally we would be hopping, but we're not and that's repeated all over the town. People just aren't coming into town like they used to," she said.
"Longford is a great town, I'm a proud Longford person myself but people are going to other towns because they don't feel safe here," Ms McGarry Quinn said.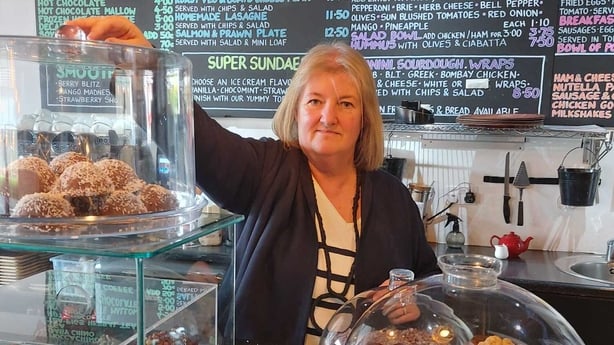 Gardaí say a small group of people are involved in this violence and a number of them are now before the courts.
Superintendent Seamus Boyle said Longford is part of a new community safety pilot programme and while it is early days, he said gardaí and other agencies are working together to try resolve the situation.
"Gardaí are working really hard and I'm really proud of the work they're doing," said Superintendent Boyle.
Locals are hoping the problems in Longford can be resolved soon.
"Longford has amazing shops but unfortunately when you have the reputational damage caused by what's happening, it impacts on people's desire to come to the town," said Fiona Fenelon, President of the Longford Chamber of Commerce.
"It has to end. People should feel safe going shopping and going about their business," she said.
"We're standing up now, we need to nip it in the bud, before it gets any worse," she added.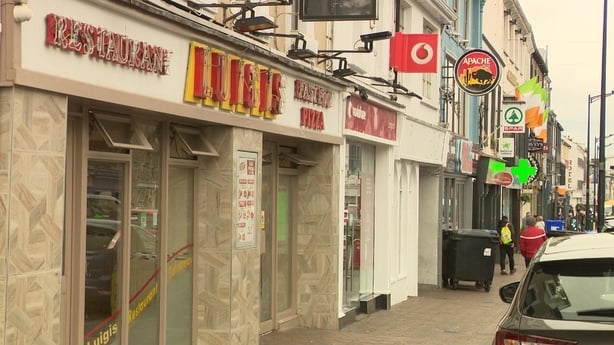 In a statement, the Department of Justice said everyone deserves to feel safe and be safe in their homes and in their locality.
It said Minister McEntee is committed to ensuring that is the case nationwide.
"Both the minister and the Department recognise that crime, although perpetrated by a minority of people in a community, can impact on feelings of safety in the wider community," it said.
The statement said the minister met community representatives on a visit to Longford in February and was encouraged by the work of Community Safety Partnership in Longford.
The statement also said that in terms of garda resources, the Government is committed to ensuring that An Garda Síochána has the resources it needs, with the allocation provided in Budget 2022 in excess of €2 billion.
As of 31 March this year, the department said there were 298 gardaí assigned to Roscommon/Longford Division.
Of this total, the department said 90 garda members were assigned to Longford District, which it said represents increases of 2% and 7% respectively since 2015.