A clean-up operation is continuing in Wexford after heavy rain caused severe flooding in parts of the county on Christmas Day.
The Government has opened up its humanitarian assistance scheme for people impacted.
Residents of Bridgetown in Co Wexford said the flooding on Christmas Day was the worst in living memory.
Businesses including the local chipper and pub were affected by the flooding which caused widespread damage.
Christina Kehoe, who lives with her partner and three children, said her house was completely destroyed when the flood waters burst through the front door on Christmas morning.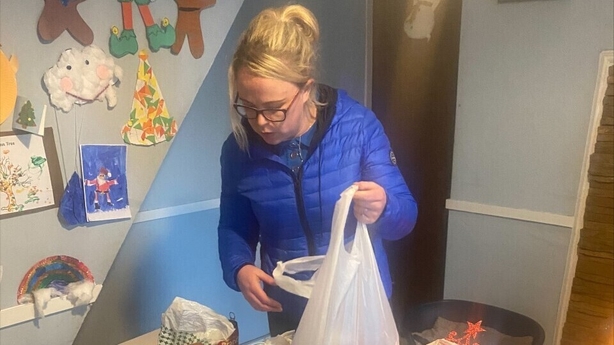 "Christmas morning and three children. They were hysterical seeing the water coming. They got no toys until the next day. Very sad…
"Kids toys, clothes, everything downstairs in a kitchen, a sitting room, a playroom, a bathroom, all gone…"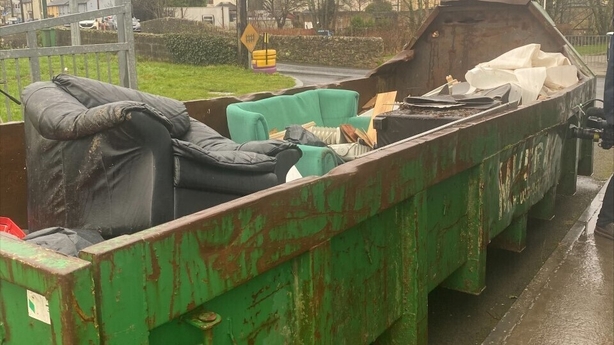 Christina's mother Catherine who has previously lived in the house said they had experienced flooding there before.
"The last I remember it was up to my knees but this time it was up to that white railing. It was up seven steps of the stairs. Scary…"
Aontu Councillor Jim Codd said that the area needs more support from Government.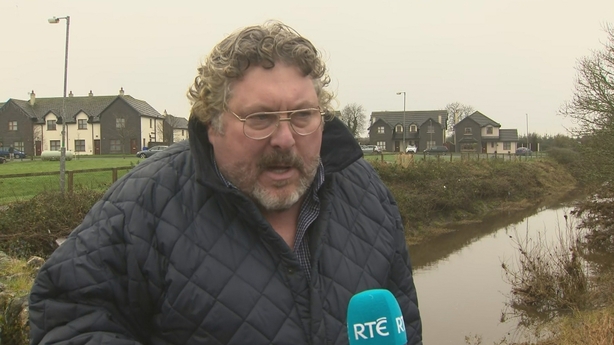 "We have never seen this before and we really need to look at a much better drainage system. They cannot deal with the waters here."
A number of bridges also collapsed in the county as some roads became washed away by the deluge.
A bridge in Wilton Bree collapsed in the middle due to the pressure of the rising flood water.
Locals said the loss of the bridge would cause a lot of disruption in the area because it's an important link road between two villages.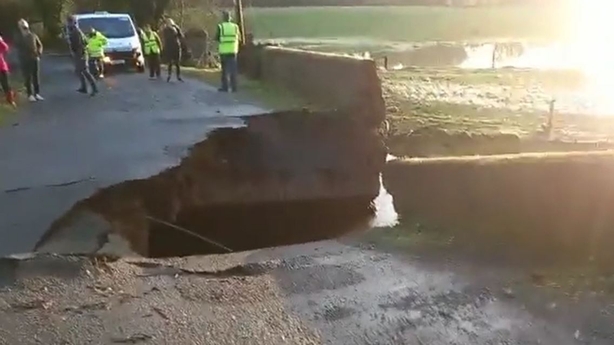 The River Slaney in Enniscorthy burst its banks flooding streets in the centre of the town.
Independent Councillor Jackster Owens has called for the Enniscorthy flood-relief scheme to be put in place as soon as possible.
"We are waiting for this since 2012 and it's not good enough. Our people want this flood scheme so our town will never be flooded again. That's the most important thing for our people."
The Government has opened up its humanitarian assistance scheme for people impacted by the Christmas Day flooding.
In a statement, Minister for Social Protection Heather Humphreys said that financial supports will be made available to the householders affected.
Christina Kehoe from Bridgetown said the financial assistance cannot come quick enough.
She said she cannot afford to fix the damage that has been done to her home. "I just do not know where I will get the money to do it all up and to furnish it again, everything is gone."