A new 130km greenway along the historic Royal Canal has been officially launched.
The project, which cost €12m to complete, begins in Maynooth, Co Kildare and ends in Clondra, Co Longford.
The Royal Canal trail is now the country's longest greenway, passing through counties Kildare, Meath, Westmeath and Longford.
Over 200 years old, the Royal Canal officially closed in 1960.
After 30 years of restoration the Royal Canal reopened to navigation in 2010 and now with the completion of the Greenway, you can boat, paddle, walk and cycle from Maynooth to the Shannon. 
Once a working canal, it has 90 bridges, 33 locks, 17 harbours and four aqueducts.
"The working canal is there since around 1817, so over 200 years ago.
"Many people used it in the 1800s and 1900s to transport goods and people," explained John McDonagh, CEO of Waterways Ireland.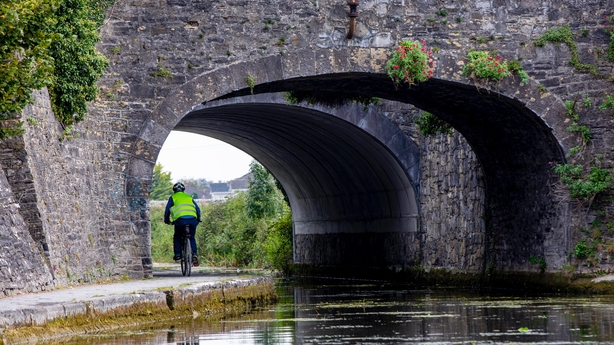 However, when canal closed it fell into disrepair.
"With the onset of railways and road networks, demand declined and a result of that the Royal Canal closed in the 1950s, officially in 1960," he said.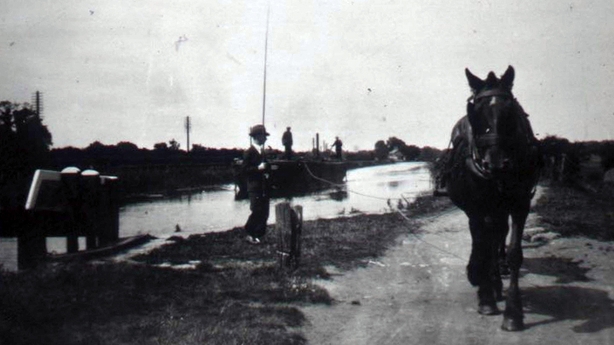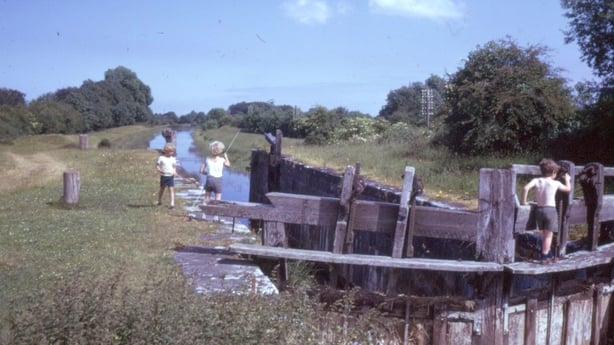 There are 14 connecting access points and towns including Maynooth, Enfield, Mullingar and Longford along the new greenway.
Visitors can complete the entire 130km off road trail in one visit or explore the shorter designated routes.
"It's a beautiful stretch of water, split into different sections to make it easier for people to get along the canal.
"You can do a variety of activities, on the water and off the water and that's going to be a huge benefit to the local communities," he said.
Among the communities is Enfield in Co Meath. John O'Neill runs the Hamlet Court Hotel and after a difficult year, he is excited about this project.
"I think people have underestimated what it means for this area. It's going to open up the whole of south Meath, north Kildare and north Westmeath for tourism.
"It's like a new start for us, we now have something we can offer that's as good as anything on the international market," said Mr O'Neill.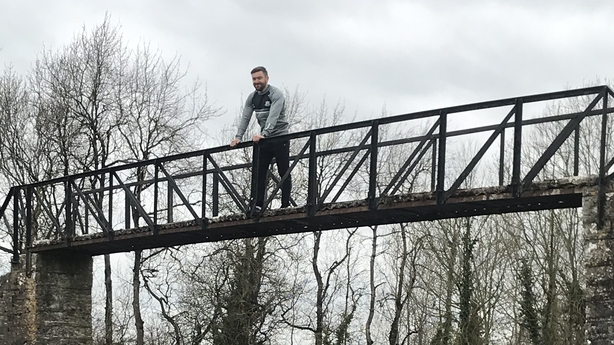 Longwood in Co Meath is another village hoping to benefit from this new trail. Mickey Burke, a Meath footballer and hurler, runs Stoney's bar in the village. 
Covid-19 has meant that his doors have been closed for the last year, but he is working on a new venture that he hopes will draw tourists from the greenway into the village. 
"It's been really tough for everyone, so we have to think outside the box. We're going to open a coffee hatch and serve coffee, teas and snacks," explained Mr Burke. 
"We've a lovely village picturesque here. We're very proud of the place and we're hoping the new greenway will boost business in the area," he added. 
He said last year, even before the project was completed, families were visiting the town and spending time on the greenway locally.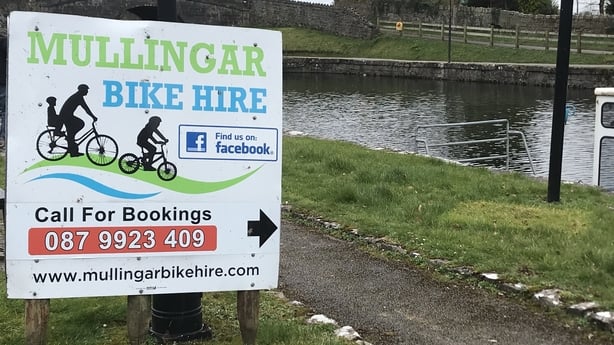 At Mullingar Bike Hire, they are hoping that Covid restrictions will soon be eased so that they can prepare for a busy summer ahead. 
"We had a few months last summer where we were very busy. So, we hope to increase our fleet by 30 or 40% and we'll take on extra staff to cope with the demand for during the summer months," said Alan Maye, owner of Mullingar Bike Hire. 
"To see it last year, the footfall on the canal, it was very busy. It's packed out and it's getting busier. It's a lovely slow cycle, with coffee shops and pubs along the way," he added.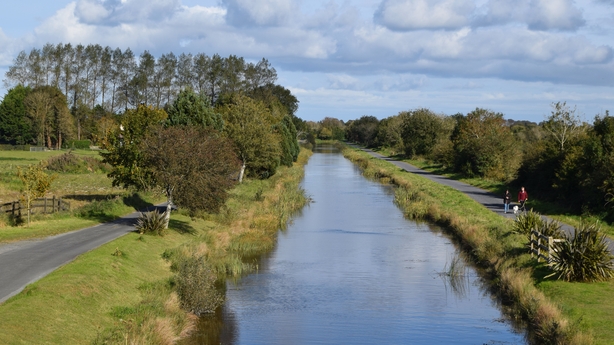 The greenway was completed in partnership with Waterways Ireland; the four local authorities of Kildare, Longford, Meath and Westmeath County Councils; the Department of Transport, and Transport Infrastructure Ireland.
It is hoped to complete the Royal Canal Greenway from Spencer Dock to Maynooth in time, however, Waterways Ireland say it is not clear when it will be finished.
Works are under way but there are technical difficulties associated with the section around the "deep sinking" between Castleknock and Clonsilla.