While the winter eviction ban is to be lifted, the personal stories of those attending a viewing in Tallaght, Co Dublin suggest the storm is far from over.
According to the prospective tenants who spoke to RTÉ Prime Time there are not enough homes even for the most persistent.
"Every single day I apply for houses," explained Philip, who was among those attending the viewing.
He had sent inquiries for a remarkable 486 properties but told the programme he has been invited to just three viewings over the past year.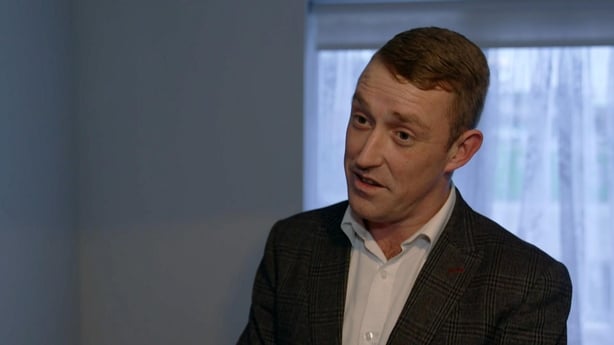 "I've literally applied to everything. I have my deposits, references, everything ready to go."
Philip, who works as a business development manager, described being forced to sleep in his van on some days. His seven-year-old daughter cannot come to stay with him.
"It is a nightmare. She needs her own space."
The three-bedroom house in Tallaght is being let by Ray Cooke Auctioneers for €2,100 a month.
Letting companies are working with a chronic shortage of supply.
"Send your details to me as soon as possible," the agent explained patiently to a prospective tenant.
A number of people at the viewing described couch surfing or sleeping in their cars.
"This is probably my 17th or 18th property viewing in the last six months," Dean told the programme.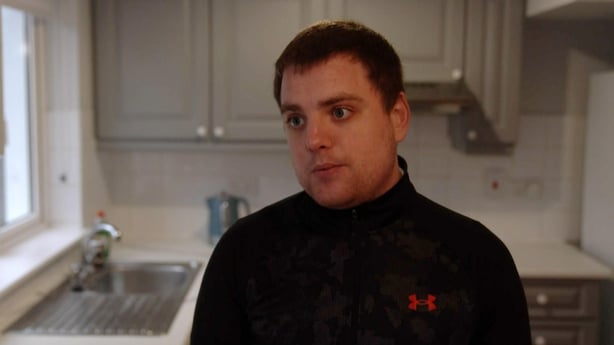 He has been sleeping in his car since July.
"I'm working Monday to Friday. I park somewhere in a housing estate, go to sleep in the back of the car and come to viewings like this. It is really disheartening."
Around 30 people attended the viewing - individuals, couples and families all hoping it would solve their own personal housing crisis.
Young couple Paul and Aine are trying to start their lives together with their one-year-old daughter.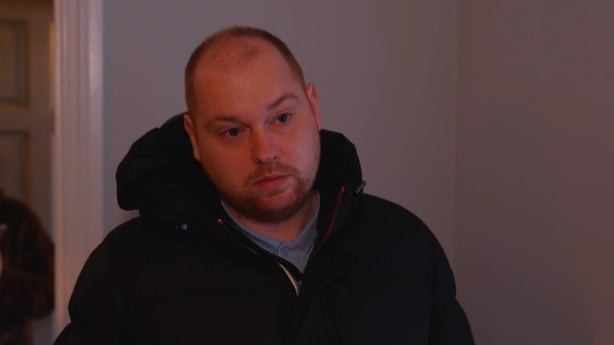 "We are at that age where we can't live at home anymore," Paul said.
It was difficult to be optimistic when rental properties are so hard to find, he added.
Sarah-Louise is looking for somewhere to live with her three-year-old son.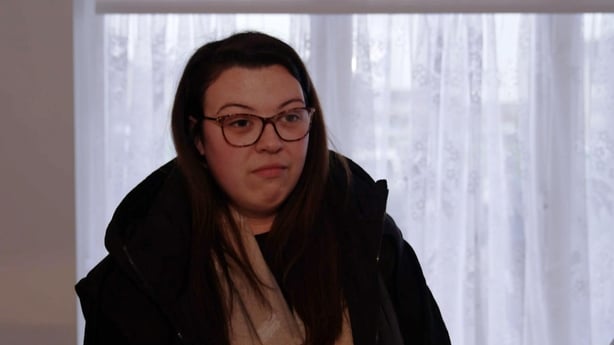 They've been couch surfing since last April when her landlord sold the property.
"I don't think any person should have to go through what I'm going through."
One of the last to view the house was Tanya. She and her four children, who are teenagers and young adults, are about to be evicted from their home.
"It was meant to be the 31 January, but because of the winter eviction ban we have to be out by 1 April," she told Prime Time.
Tanya had been living in her rented home for ten years, but her landlady now needs to sell the house.
"I hadn't realised it would be this hard to find somewhere. It's impossible."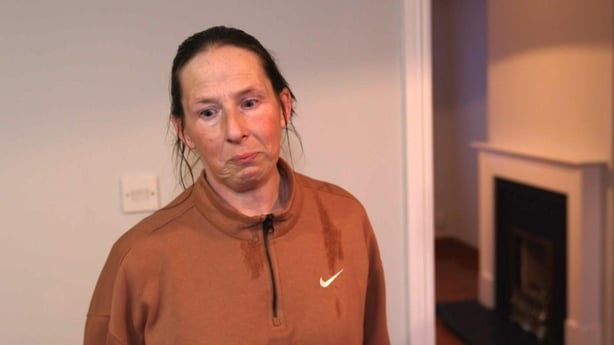 Becoming emotional, she described the toll the imminent eviction had taken.
"I couldn't get the kids what they wanted for Christmas because if we become homeless, we can only take a certain amount of stuff with us."
The family dog, a German Shepherd, will also likely need to be rehomed.
Tanya described how her landlady offered to sell the property to the council.
"They told her they would look into it but I never heard anything else."
As her termination notice dates from early last year, today's decision to lift the eviction ban means she must vacate the property by the end of the month.
"I count down the days until I have to drag whatever belongings I've accumulated with me through homeless services.
"I'm scared and I'm scared for my kids."
Many of those at the viewing expressed reservations about the Government's plans to end the eviction ban.
"You wouldn't want to kick someone out of a house to put me in a house. It defeats the purpose," business development manager Philip said.
Others were concerned that lifting the ban could increase the competition for existing properties.
"All these people are being put out of their homes and there's not enough places for them to go," worried Sarah-Louise.
For Tanya the decision means she has almost run out of time to find alternative accommodation.
"Just give me a few more months," she begged.
"Get the council doing their work, get the Government doing their work, get these people homes."