Time is money and lots of us put that idea into practice when we take on a mortgage. If we promise to pay the bank money for enough time into the future, they will give us enough cash today to buy a home.
But what happens when that arrangement doesn't go like clockwork?
Ireland's economic crash led to massive mortgage arrears. At its worst, more than one in ten residential mortgages were behind in repayments.
Thousands of borrowers ultimately reached deals with their banks to allow them to stay in their homes. Many of those agreements were split mortgages, where a portion of the loan was set aside to be paid at a later date.
But the mortgages were classified as non-performing loans, irrespective of whether they kept their side of the deal.
In recent years, the European Central Bank said our banks had too many non-performing loans.
More than 100,000 mortgages have been sold by Irish banks to investment entities – the ones many refer to as vulture funds.
The fallout from those sales has been brought into sharp focus, particularly because European interest rates have risen significantly in just a few months.
Jimmy Crosbie, a father of two, remembers when he found out his mortgage was being sold by Permanent TSB to Glenbeigh Securities, an investment fund, in 2019.
"I had heard on the news that they had done some sales and I was watching it saying, 'I hope that this is not me'," he told Prime Time.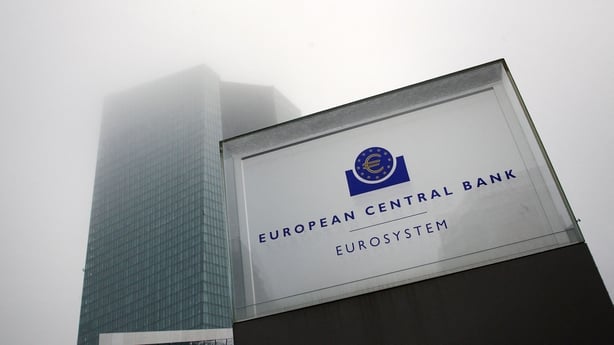 "Then, the next thing, I received the fatal letter."
Permanent TSB wrote to the taxi driver from Ardee in Co Louth, advising him that his loan was being sold and that it would be managed in future by credit servicing firm, Pepper.
Mr Crosbie's mortgage was considered "non-performing" because it had been restructured into a split mortgage in 2015 after a period of time during which he wasn't meeting his repayments.
"I walked out of the office that day. I was 20 ft high in the sky, thinking, this is absolutely brilliant for my wife and for my kids – we have a family home."
Mr Crosbie said that, after 2015, he never missed a subsequent repayment and was shocked to learn his split mortgage was among those being sold.
Since his loan was sold, there have been four ECB interest rate increases, with a fifth announced in Frankfurt this week.
Three of the increases have been passed on to Mr Crosbie, increasing his mortgage interest rate from 4.3% to 6.3% in just a few months.
Mr Crosbie is one of thousands of so-called mortgage prisoners in Ireland. He feels trapped in his mortgage.
"Over the course of a year, the increase is probably between €900 and €1,000. €1,000 is an awful lot of money," he said.
"We have to sit and decide what we are going to let go this week. Are we going to let the fire go down? The food? The little activities that the girls are involved in?"
He told Prime Time that the rate hikes are a constant worry.
"We have had tough times keeping up our repayments, but we worked hard and we got there. We did what we were supposed to do, but these new interest rates – where is this going to end?"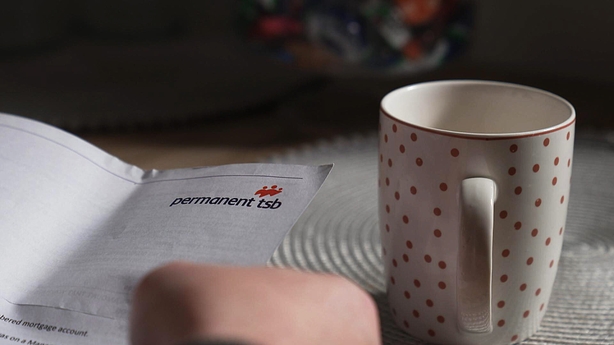 There are 38,000 borrowers in a similar situation to Mr Crosbie, according to the Irish Central Bank. Their loans were sold too and they are now on variable rates with investment funds.
Mr Crosbie was relieved to avoid losing his home. In many countries, he would have lost it.
But he is left to wonder what would have happened had his mortgage not been sold on.
"Had I stayed with Permanent TSB, I would be at least in the same position that I always was in," he said.
Tracker mortgages automatically increase in line with ECB rates but Irish banks have been slower than investment funds in passing on hikes to variable customers.
In contrast with the 6% or 7% now being charged by investment funds, the average variable rate for new mortgages is currently 3.87%, according to the Central Bank. There are also cheaper fixed rates available.
But consumer advocate Brendan Burgess said many borrowers like Mr Crosbie can't take advantage of lower rates.
For one thing, investment funds, in general, do not offer fixed rates to their borrowers.
Other providers, meanwhile, are unlikely to want to take on customers in this position.
"If a customer was forced to do their weekly shopping in one supermarket that charged 50% more than every other supermarket, there'd be uproar over that," he said.
"If a customer has a clear credit record, they can switch. But the mere fact that they're with vulture funds in most cases means they got into mortgage difficulty and their mortgage was restructured."
It's a problem Jimmy Crosbie has encountered. In one instance, he was told he could fill out the necessary forms, but that his application was unlikely to be approved.
"No other financial institution will take us on, because we ran into trouble," he said.
"We are prisoners."
The investment funds that own mortgages like Mr Crosbie's don't have deposits like banks, so they are more exposed to ECB changes.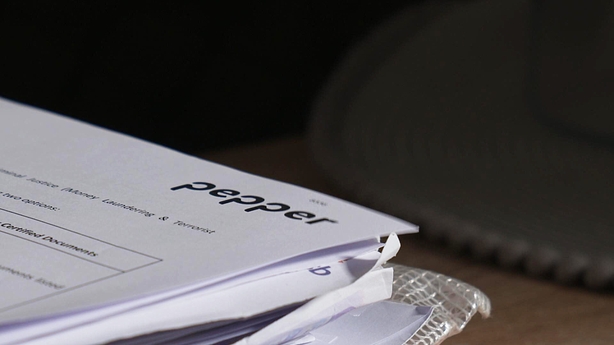 "It depends on their own circumstances, on their own funding requirements, how that's reflected," Brian Hayes, the CEO of the Banking and Payments Federation, said.
The federation represents credit-servicing companies that manage the fund's mortgages in Ireland.
Asked why those entities don't offer fixed-rate products, Mr Hayes said there were other options for borrowers finding it difficult to meet repayments including "fixed repayments over a specified period, interest only periods and extending the term of the loan".
He added that credit-servicing companies have worked with borrowers to reduce the number of mortgages classified as "non-performing".
"We had a situation in this country 10 years ago where close to 100,000 loans were non-performing. That number is now down to just over 60,000," he said.
"It's not in their interest that a loan that they've worked really hard with their customer to make performing goes non-performing."
An additional explanation for investment funds charging higher variable rates, according to Mr Burgess, is that they are not competing for new customers.
"If Bank of Ireland pushes up their mortgage rates by 3 per cent, it would reflect so badly on Bank of Ireland they'd get no new business. But, to a vulture fund, that doesn't matter," he said.
"They're not in the market looking for new business."
Mr Burgess is calling for customers of investment funds to be given the rates of their old banks.
"I'm not saying that people should be given cheap mortgages. I'm saying that people should be given the rates that are on offer from the banks who sold those mortgages in the first place."
Pepper, which services Jimmy Crosbie's mortgage and thousands of others, told Prime Time that it offers "one of the broadest ranges of temporary and longer-term forbearance solutions in the Irish market".
It added that its average variable rate is currently just under 5.1%.
Pepper said recent ECB interest rate increases haven't all been passed on, but only those that are "consistent with customers' existing mortgage terms and conditions"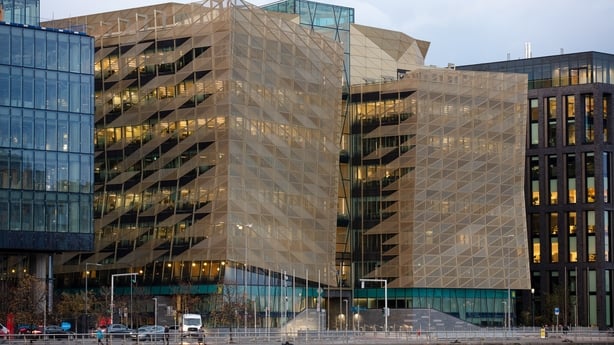 "Pepper will always comply with these," it said.
It said it doesn't receive "any commercial benefit from the increase in interest rates".
Pepper also told Prime Time that no decision has been made as to whether it would pass on the latest interest rate hike to its variable rate customers.
The Central Bank, which regulates the credit-servicing funds, said last week that it's keeping a close eye on how their customers are being treated.
"It is a very, very live area of work for us," Colm Kincaid, the bank's director of consumer protection, told the Oireachtas Finance Committee.
"It is something we will be putting these firms to task in the weeks ahead to understand how they're going to deal with this situation."
Finance Minister Michael McGrath said that he has asked if the Central Bank needs additional powers.
"I'm engaging with the Central Bank directly on this issue and have discussed it directly with the Governor," he said.
"We do need it to be proactive in terms of managing the risk that is there now for many of those people."
Sinn Féin's Pearse Doherty has accused the Central Bank of "washing its hands" of the situation.
Mr Doherty also challenged the Government to reintroduce mortgage interest relief on a temporary basis – using the rates that were being charged before the ECB hikes began last year as a base.
The proposal was described by the Banking and Payments Federation as an "interesting idea", but the Finance Minister has said he has no current plans to implement it.
Mr Burgess said the proposal would transfer the cost of rate increases on to taxpayers.
"I think the source of the problem here is funds charging mortgage rates which are way too high, and those mortgage rates should be reduced to the market rates," he said.
The Labour party has called for mortgage interest rates to be capped, tabling a bill that the party says "draws inspiration" from a bill brought by Minister McGrath when he was Fianna Fáil spokesperson on finance.
This week's latest ECB rate increase will automatically be passed on to tracker mortgages and all borrowers on variable rates will be concerned that they too will face repayment increases.
But for the so-called mortgage prisoners, the fear is even more pronounced.
In Co Louth, borrower Jimmy Crosbie feels abandoned.
"The Central Bank and the Minister for Finance are not making any moves to help us," he said.
"We are trapped. It's an absolute cage."