Galway Chamber of Commerce has warned that the city's international reputation is at stake if the Galway City Ring Road is not delivered.
More than two decades after the outer bypass road was first proposed, the High Court on Monday referred the plan to An Bord Pleanála for it to be reconsidered in light of the current Climate Action Plan.
"This is a setback without a doubt. It's causing further frustrations within the business community and within the wider community," Kenny Deery, the CEO of the Galway Chamber of Commerce, told Prime Time.
This referral to An Bord Pleanála comes after a successful legal challenge by the Friends of the Irish Environment in late 2022.
Mr Deery said the ring road was a "key piece of infrastructure".
"We have huge ambitions and plans for the city. This is a key to unlocking those. Large corporates, when they're looking at investing across the globe, know that every city, no matter where it is, has infrastructure that will be delivered."
Estimates suggest congestion costs Galway business €28.3 million annually and Galway drivers lose almost four days of their lives to congestion every year.
Despite the planning setbacks, Galway City and County Councils along with Transport Infrastructure Ireland have repeatedly stated that they intend to pursue the development of the road.
In a statement they said on Thursday that "Galway County Council and Galway City Council welcome the opportunity to engage with An Bord Pleanála further on this project and remain committed to the delivery of the Galway Transport Strategy, and the N6 GCRR."
Equally frustrated with the latest "bump" in the ring road project are city residents seeking an end to Galway's gridlock by other means.
Gráinne Faller, from Sundays4Safety, a campaign to increase motorists' awareness of cyclists on the roads, said the Galwegians have waited too long for an answer to the city's traffic problems.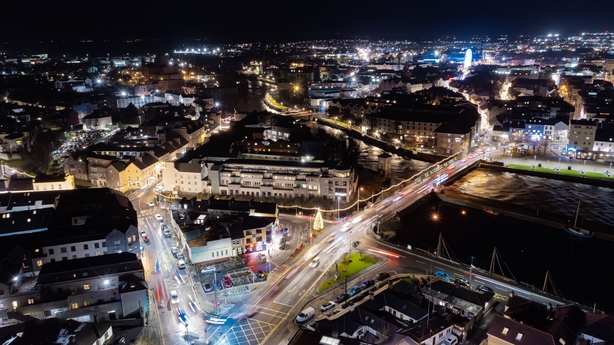 Instead of investing in public transport or walking and cycling routes, local authorities have acted as if the ring road would solve all of the city's traffic problems, she said.
"It makes me so angry because they've been using the ring road as an excuse to do nothing. It's so deeply frustrating," she said.
"I'm from Galway originally and we moved back here six years ago when my son was six years old. He's now 12 and in those six years absolutely nothing has happened."
Brian Caulfield, a professor of engineering at Trinity College Dublin, said that the Galway ring road case was a defining moment for national transport policy.
"This is the test case. You're putting public transport up against private transport. There are other cities in this country that are going go through the same dilemma," Prof Caulfield said.
"If the road isn't constructed and the city goes with public transport, then it gives an impetus to the other cities in Ireland, Cork, Limerick and Waterford to invest heavily in public transport. If the road wins out, it will have impacts there will make it much harder to justify the, the, the investment that's required for public transport."
The Department of Transport told Prime Time that the ring road case "will have to be studied carefully" by department officials and Minister for Transport Eamon Ryan.
It is not clear how soon An Bord Pleanála will retake its decision on the ring road, but some believe it could take about two years. A new oral hearing process will be required and an updated Galway Transport Strategy is due later this year.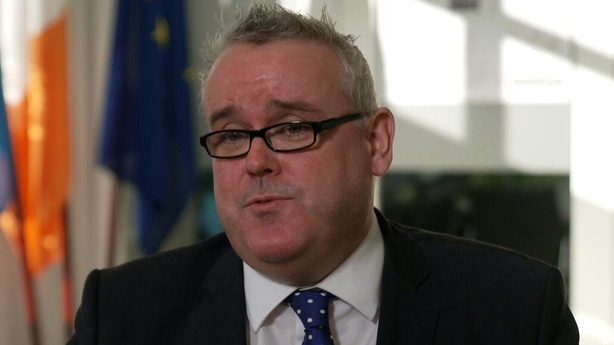 Prof Caulfield said that the documentation for the road shows that it will increase emissions without increasing the use of public transport, contrary to the Climate Action Plan.
For example, while the Climate Plan compels us to cut transport emissions in half by 2030, the ring road plan projects a 50% increase in emissions by 2039.
Similarly, while the Climate Plan binds us to shifting half of all journeys to public or active transport by 2030, the ring road plan, as part of the Galway Transport Strategy enables a shift of just 33% to non-car transport almost a decade later.
"There's never been a road built on this planet that hasn't resulted in more traffic," Prof Caulfield said.
However, Mr Deery said he's confident that An Bord Pleanála will approve the decision when it is revisited.
"This 18 km piece of roadway is critical to unlocking Galway to be that urban, sustainable, low-carbon city of the future," he said.
With a predicted population growth of 50% to 120,000 by 2040, the road is critical for people and business survival, he noted.
Gabriel Kearney, who runs the business Select Cartridge in Galway, agrees.
"I need my car for working. We are a print service company here and we do deliveries and maintenance of printers during the day. So, I have to bring my vehicle to be able to do that."
He travels from Claregalway to the city every day in his car. which can take an hour at peak times. But if there was a ring road he believes it would cut his journey.
"I don't need to be in the city doing some of my deliveries, but I'm having to go through the city because I haven't got the road to do it."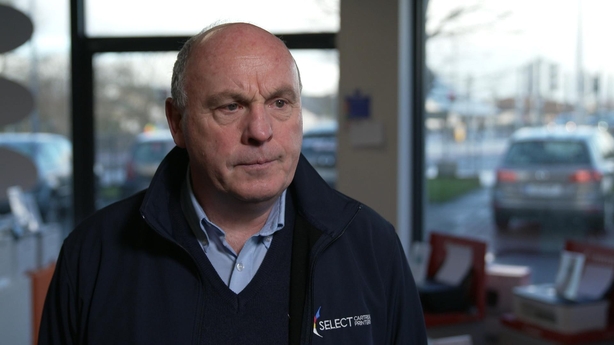 Given how far off from being built the ring road now is, many are now asking if there is a back-up option, at least for the short term.
However, Galway Chamber of Commerce said there is no plan B.
"The research and the data on Galway suggest that is the best option that we have," it said.
But the Galway Transport Strategy shows that 60% of all city traffic is internal and short distances, which could be replaced by cycling and walking routes and public transport.
Reg Turner cycles with his children over 4km from Riverside to Raleigh Row every day. At rush hour, it would take him 35 minutes to drive. But, by bike, taking a longer and safer route, it takes just 25 minutes. He would like to see quicker action on cycle routes.
"Everything is so, so slow. I think the car is probably king in the city. But, it's a flat city. 15 minutes will bring you from one side of the city to the other side of the city on a bike. So, we just need to encourage people and get the infrastructure in place that they can cycle."
Galway City Council said in a statement that the benefits of the Galway Transport Strategy are already visible on the ground, referencing improvements to junctions and other roads that have improved provisions for cyclists, pedestrians, and public transport.
Ciarán Ó hÓgartaigh, the President of the University of Galway, said the thinking in Galway needs a "paradigm shift".
"We need to get away from the thinking that is current into a new frame," he said.
Located in the heart of the city, the university has its own traffic headaches, with the car parks full by 8am.
"We can't wait for the ring road anymore. We need to have work done on public transport in particular."