As the group stages of the Qatar World Cup conclude, the sportswashing debate has not gone away.
The controversy dates to 2 December 2010. That was the day FIFA, the governing body for global football, voted for Qatar to host World Cup 2022.
It's 11 days since the opening ceremony in Doha and the football is in full flow. But it has been overshadowed by criticism of human rights abuses, leading to allegations of sportswashing.
So, what is sportswashing? And does it work?
Essentially, it is laundering the reputation – or softening the image – of an individual, organisation or a country through the medium of sport.
Stephen Cockburn is Amnesty International's Head of Economic and Social Justice. He told Prime Time that sport is used to launder a state's reputation by "buying up huge cultural institutions, whether that's Newcastle United, LIV Golf, Manchester City, Paris St Germain or the World Cup."
"And it's about creating constituencies that will support the country."
Irishman Miguel Delaney is the chief football writer with The Independent newspaper in London. He is in Qatar covering the World Cup and he has already spotted how sportswashing may have worked for the hosts.
"If you want to look at how this works in the most basic way, look at the Richarlison goal for Brazil on Thursday night," Mr Delaney told Prime Time.
"Now, Qatar is forever associated with this great World Cup moment in the way Mexico, or the Azteca Stadium is, where Maradona's run was in 1986. And that's a very powerful thing."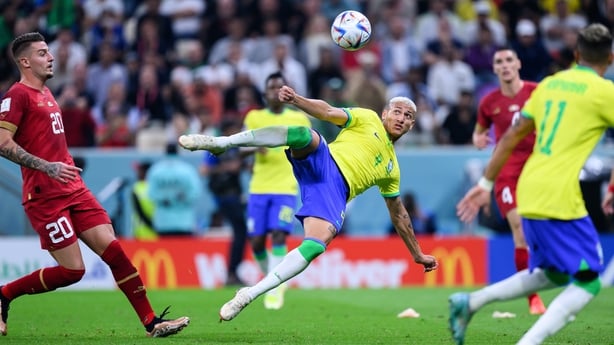 The phenomenon of sportswashing is not new. Some date it back to the Romans, when fights between gladiators were used to distract people from their impoverished existence.
"The reason sportswashing is so popular is that it does work," said Kieran Cunningham, the chief sportswriter of the Irish Daily Star.
In 1934, Italian leader Benito Mussolini used the 1934 World Cup to legitimise his fascist regime. The Berlin Olympics in 1936, meanwhile, was "a huge propaganda coup for the Nazis", he said.
More recently, the 2014 Winter Olympics in Sochi and the 2018 World Cup in Russia were seen as an attempt by Vladimir Putin to improve Russia's image on the world stage.
For its part, Qatar is estimated to have spent a staggering $200 billion to host the World Cup.
But why have organisations like FIFA allowed their flagship tournaments to be used in this way?
It typically comes down to money.
"FIFA, as an institution, had debased itself in pursuit of financial returns by allowing the World Cup to be played there," said Fintan Drury, a sports agent who represents some of the players who have played in Qatar in the last fortnight.
"The marriage between FIFA and Qatar for this particular World Cup is disgraceful," he said.
Sportswashing has also been evident much closer to home.
One of the three leaders of the transnational Kinahan organised crime group, Daniel Kinahan, managed to get to the pinnacle of a global sport as a boxing promoter.
Kinahan, Mr Cunningham said, is "the king of the sportswashers".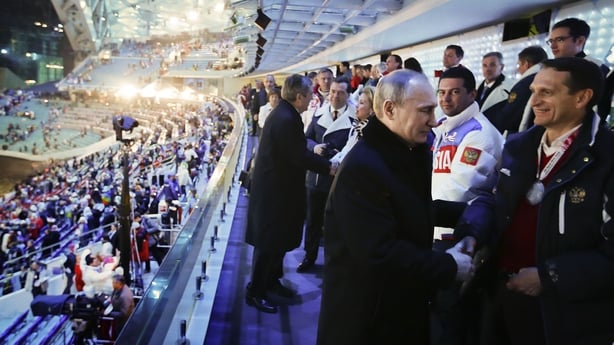 "Sportswashing seemed to work for Daniel Kinahan for quite a few years," he told Prime Time.
Tyson Fury – two-time world heavyweight champion boxer – famously talked up Kinahan's role in promoting his fights.
A Google search of Daniel Kinahan immediately throws up images of him with some of the great and the good of boxing.
But, ultimately, it ended up being counterproductive.
"It just brought more scrutiny. The more the spotlight was put on Daniel Kinahan's role in boxing, the more people woke up and took notice of it," Mr Cunningham said.
In April, US authorities offered a reward of up to $5 million dollars for information leading to the arrest of leading members of the Kinahan organised crime group.
The US government also imposed sanctions on senior members of the gang.
"That's effectively ended Kinahan's involvement in boxing, as far as we know," Mr Cunningham said.
Daniel Kinahan's sportswashing and the motivations behind it were clear to identify.
In other sports, it's more nuanced. The benefits of bankrolling an event or a team are harder to quantify.
A new breakaway golf league emerged this year. LIV golf, funded by the Saudis, is now challenging the dominance of the traditional PGA and European golf tours by picking off professional players who cannot resist the lure of the enormous pay.
"The LIV tour is simply about money," said Mr Drury, who noted that it had developed with "no apparent conscience" about Saudi Arabia's involvement.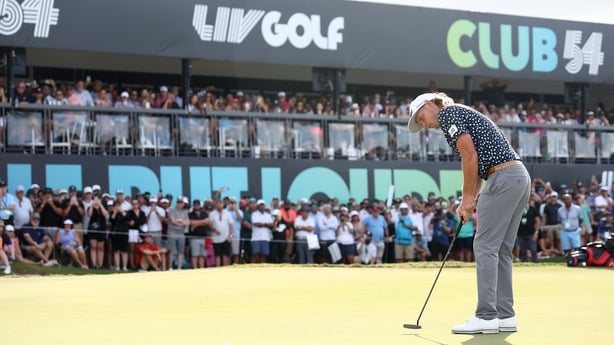 "Sportswashing does work, clearly. Otherwise, regimes like Saudi Arabia wouldn't be investing vast sums of money in things like the LIV Tour," he said.
"They're doing that because they know that that helps to soften their image."
Since last year, the Saudi Arabian-led Public Investment Fund (PIF) has owned 80% of Newcastle Football Club.
The arrival of the new owners has heralded a flurry of new signings and an uptick in the team's results. Newcastle sits in the top four of the Premier League after being in the bottom three this time last year.
"The city is just buzzing. Match day feels like a proper event again," said Charlotte Robson, one of the presenters of the True Faith Newcastle United podcast.
The once unpopular club shop now has queues of fans waiting to buy club merchandise, she said.
Amanda Stavely, the chief executive of PCP Capital Partners, which owns 10% of Newcastle United, has dismissed the suggestion that the Saudis are using the club to launder their image.
In an interview after the takeover, Ms Stavely said it was not sportswashing.
"This is very much about the Public Investment Fund's investment into a fantastic football team and a fantastic club," she said.
The team's owners are on the minds of some fans, Ms Robson said.
Protests have been arranged for outside the club's St James' Park stadium by fans who oppose the takeover. A Twitter account – Newcastle Fans Against Sportswashing – is also critical of the Saudi takeover.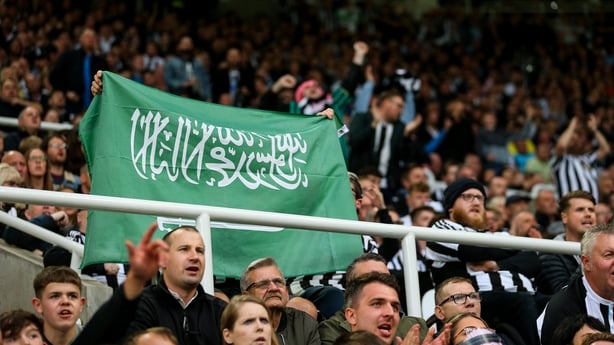 "It's hugely conflicting for me. I live in Newcastle. I have supported Newcastle since I was seven. When the club is successful, then the city is successful," said Stephen Cockburn.
"But I do not want it to be successful in this way," he said, citing the conflict between being a fan and supporting something that makes you uncomfortable.
But fans, Ms Robson said, should not necessarily have to answer sportswashing charges.
"We weren't consulted," she said. "Nobody asked me, do you want [Saudia Arabia's Public Investment Fund] to take over your football club?"
"I hope that this raises awareness and people have those big conversations, but I also think it shouldn't necessarily sit with the fans."
Many fans are simply happy about the team's change in fortune, said Ms Robson, noting that being a Newcastle fan has been a "very difficult and rubbish experience for 14 years.
"Now, it's not. I think that's probably the most important thing now."
For Mr Cunningham, that, too, is the salient point.
"All the evidence is that sportswashing is so popular because it works really well and sports fans, as a general rule, don't really care," he said.
Sportswashing has evolved a lot since the 1936 Berlin Olympics. Amnesty International believes it has been "supercharged" with the amount of money available to new States and billionaires.
"It's always been an issue," said Mr Cockburn, "but it's getting bigger and bigger."