When the coach arrived to transport Anastasiya Baguzova from the refugee centre in Dublin's Citywest to new accommodation, she had no idea where it was going.
She and her 11-year-old daughter loaded their small suitcases into the bus and googled the word "UCD".
The discovery that they were moving to a university campus was a relief for the 36-year-old. It was a familiar environment: Before the war, she had worked as an English teacher in a medical university in Odessa.
But it was also a relief to be leaving Citywest.
"There were people everywhere. We didn't have anywhere to sleep," she told Prime Time.
After three nights on makeshift beds fashioned from piles of sleeping bags, Anastasiya was grateful for a private room and the welcome she and her daughter Alisa received at the student accommodation.
"They made our life a little bit easier and said that we are part of the UCD family."
Some 235 refugees have been housed and supported at the university since May with English classes provided and summer camps made available for children. The bike racks at the accommodation are full of bicycles donated to the refugees.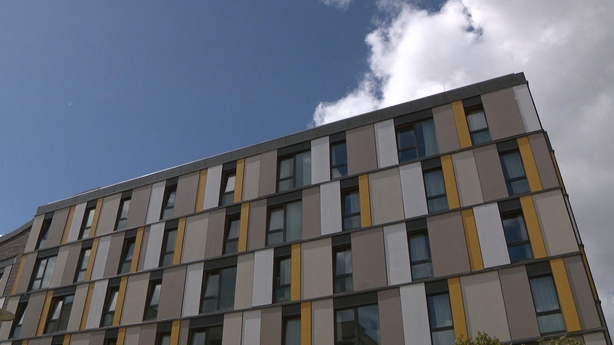 "I think it's better to live in this community and not by yourself," Anastasiya said.
"The children can spend time cycling and playing."
She is reluctant to leave UCD, but, with college students returning, she has just 10 days to move somewhere else. So far, 50 refugees have been moved on from the university to pledged accommodation, mostly in Dublin, but the majority are still living on campus.
"We were told that, if we don't have accommodation, we will go back to Citywest and, right now, there are no places in Citywest for families."
In a statement, the Department of Children said providing details of where such refugees would be accommodated wasn't possible, because locations were likely to change depending on capacity.
It said it was focusing on offering pledged accommodation to those in student blocks.
"The Department is working with implementing partners activating pledges on the ground including Local Authorities, NGOs such as Peter McVerry, International Organisation of Migration (IOM) and the Irish Red Cross."
However, there is a huge challenge to get the numbers required.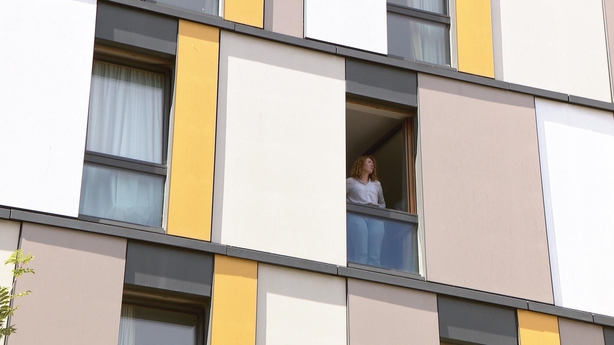 In total this year, 1,000 pledged properties have been matched to refugees providing accommodation for 3,000 Ukrainians so far. The figures would need to double to accommodate everyone who has been staying in student blocks.
The secretary general of the Irish Red Cross, Liam O'Dwyer, told Prime Time that the provision of pledged accommodation was ramping up significantly.
"We are sitting down with the refugees, looking at their needs and the match will be made much more quickly than it has in the past."
But the demand for accommodation is continuing to rise. The Irish Refugee Council forecasts that, for the rest of the year, an additional 1,000 refugees will arrive every week, potentially reaching 65,000 refugees by the end of 2022.
Estimating that roughly 80% of Ukrainians will require State accommodation, the Council has forecast that 28,736 housing units will be needed.
The projected demand is below the additional housing commitments made by the Government for refugees, but campaigners say it is not an impossible task.
"If you break it down, it works out at about 939 one or two-bedroom units per local authority," Emma Lane-Spollen, the national co-ordinator of the Ukraine Civil Society Forum, told Prime Time.
"That, to me, is very do-able when you put it across the whole country."
Ms Lane-Spollen said the required units need to be suitable as accommodation for two or three years, not as "forever homes."
"Every parish has derelict buildings, the old bank, the old school house. These could be renovated and turned around."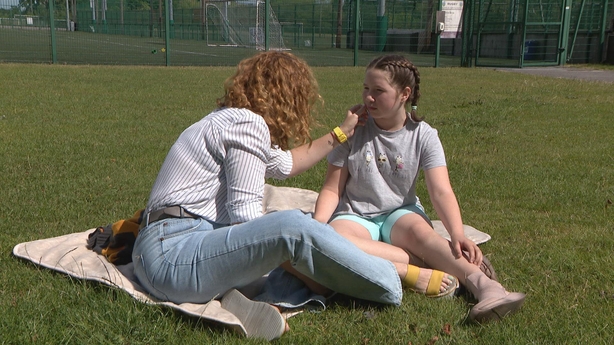 The alternative, Ms Lane-Spollen argued, is an over-reliance on hotels.
"The assumption is that hotels will be 90% of the solution, and we know that that's not a good solution," she said.
"What happens in May next year for the tourism season? Where do all those people go?"
The increasing number of refugees has meant a growing number are to be accommodated on islands.
Some 57 refugees are expected to stay in a hotel on Sherkin Island while Tory Island and Arranmore are also being used to house refugees.
The Athletics Arena at the National Sports Campus in Blanchardstown is also currently being considered for accommodation. Refugees could be living in the arena by the end of the month if it's deemed suitable.
Campaigners say there needs to be more involvement from the Department of Housing in the provision of medium to long-term accommodation.
Currently, the Department of Children is the lead agency in the provision of accommodation for Ukrainians.
"The whole burden resting on the Department of Children doesn't make sense and will never move us out of emergency mode," Ms Emma Lane-Spollen argued.
"The Department of Housing needs to step up. They have the expertise," she said.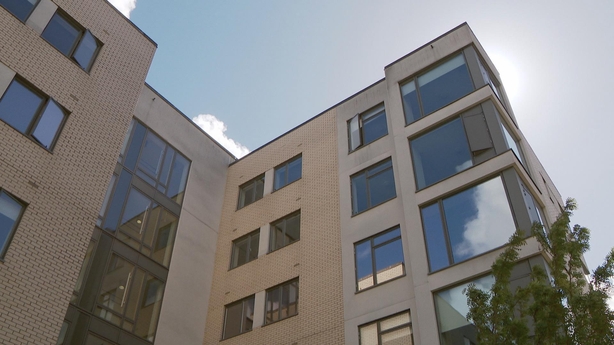 "It's about taking a strategic, medium-term approach that is good for our communities, good for society and good for Ukrainians."
In the meantime, refugees in student accommodation are facing an uncertain future.
Anastasiya had a place for her daughter in a school near UCD, but doesn't know if she'll be able to attend in September.
"If we move, we will lose the place and I'm not sure what school we will get in the future."
She's also working as an English translator and teacher at the university – and unsure about her ability to continue.
"I try to live like Scarlett O'Hara: I will think about it tomorrow. Because I can't allow myself to be in depression or distress."
For Anastasiya, there are even bigger concerns. Becoming upset, she described how she worries for her husband, family and friends still living in Ukraine.
"You blame yourself and you think like you are a betrayal – that you left everyone there and they live in fear," she said.
"I'm scared that somebody close to me will be hurt."