At Dublin Airport on Tuesday, some passengers looked tired, lost and more than a little fed up. But these weren't passengers who had just arrived on planes. Instead, they had come back to the terminal in a desperate effort to trace lost luggage.
Prime Time watched as passengers tried to speak to airline and baggage handling agents using courtesy telephones in Terminal 2.
"It's calling, but there's no answer," Paul Carter said.
Mr Carter was trying to contact Aer Lingus to trace his family's four bags, all of which had not arrived on a flight from London Heathrow yesterday.
"We flew in from Melbourne and, somewhere along the way, probably at Heathrow, all our luggage was lost," he explained.
"There were at least another 15 people from Melbourne all in the same boat."
For Mr Carter, time is of the essence, since the family is due to travel to Spain tomorrow morning.
"It's the last thing we need. Everything we have is in those bags," he said.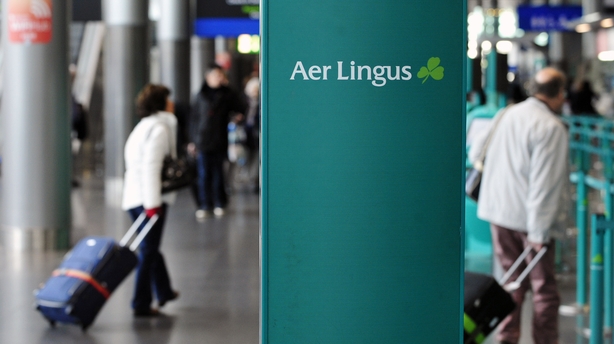 Like many other passengers, Mr Carter didn't manage to speak to an airline or baggage handling representative at the airport.
The responsibility for luggage is with the individual airlines, not airport operator daa. Aer Lingus and Ryanair look after their own baggage handling, while other airlines use handling companies, such as Swissport and Sky Handling.
Some of the issues at Dublin are, according to the providers, caused at other airports. Passengers are landing into Dublin – but their bags are not. Luggage is transported on later flights and airlines and handling companies are left to deal with the bottleneck to reunite the bags with their owners.
A source at Dublin Airport confirmed to Prime Time that around 300 bags a day are currently arriving on the wrong flights. Before Covid, the equivalent figure would have been closer to 30 bags a day.
Aer Lingus has apologised for the baggage issues, but it said that much of it is out of the airline's control.
It told Prime Time that it had added additional resources and is returning bags to their owners at a quicker pace. Sky Handling, which looks after baggage for KLM, Lufthansa and Etihad, among other airlines, said it has more than doubled its staff at Dublin Airport.
Passengers may notice an improvement in the reclaim process soon, the daa said. It has facilitated the movement of Sky Handling luggage from the baggage hall in Terminal 1 into a separate area beyond security, meaning passengers collecting bags will not need to be security screened to retrieve their luggage. Similar plans are also being made with Aer Lingus, the daa confirmed.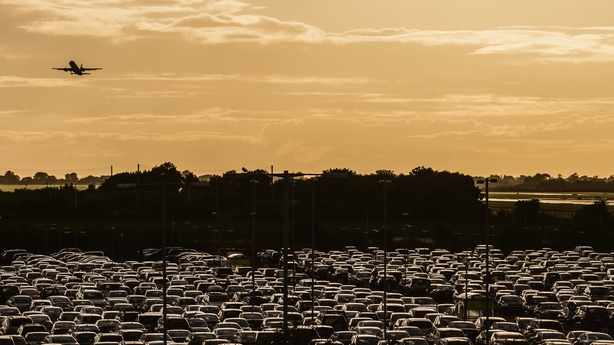 Ryanair told Prime Time that it had no issue with lost luggage and accused other airlines of failing to "adequately prepare for the return of air travel post-Covid." Swissport said it was also "largely meeting its turnaround targets", adding that, in some instances, its staff had actually assisted other providers.
"Everyone's working together to try and resolve these delays," the company said.
In Terminal 2, Aurora Fellay from Switzerland spent a second day on Tuesday searching for her lost bag. She told Prime Time that her Aer Lingus flight from Paris had been cancelled on Sunday and was rescheduled to travel on a flight later in the day. When she eventually landed in Dublin, her luggage was lost.
She was also attempting to contact the airline, but without success.
"If they told me my luggage was in Paris, that would be no problem, but there is no information," she said.
Mother and daughter Janelle and Kelsey Collins had landed from Australia without one of their bags. They had come to the airport to see if it had arrived on a later flight, but couldn't get through to their airline on the courtesy phones.
"The message asks us to leave our phone number, but we don't have an Irish SIM card yet and our Australian phones are not set up for roaming."
Leaving the airport empty handed, the pair said they were going to make the best of a bad situation.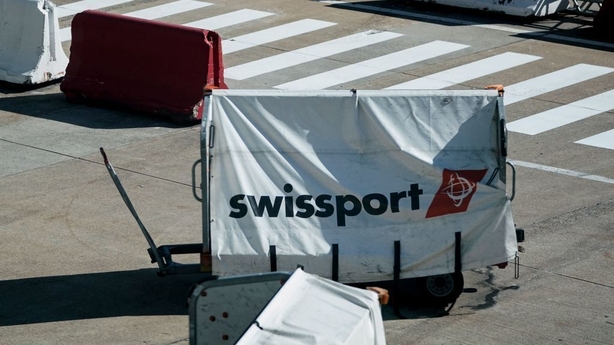 "We're going to spend some Aussie dollars and contribute to the Irish economy by buying some clothes," they laughed.
Matthew Galat is another frustrated passenger trying to make the best of the situation. The travel vlogger was transiting through Dublin Airport on 23 June with a large box containing a custom-made trike worth $13,000.
He checked in the large cardboard box at the airport's oversized baggage carousel and boarded his flight to Calgary with Westjet.
"I got to the Dublin turnstile in Calgary and my luggage never came out," he said.
Some 12 days later, he's still waiting for an update on his box, but, as he explained to Prime Time, he does have one piece of the trike left.
"This didn't fit in the box," he said, while holding up the trike's crank component to the camera and laughing.
"The box was overweight and it didn't fit so I carried it in my luggage."
"If you steal the box," he said, "it's no use. You can't put the trike back together without this."
Mr Galat is hoping he can reunite his trike parts eventually and Westjet told the programme it is making every effort to locate the missing box.