"Green" buzzwords about products are everywhere. Clothes, cosmetics, household goods and food are commonly described as "eco friendly", "sustainably produced" or "natural".
Though they appear to be making environmental claims, there are no set definitions for these terms in consumer law.
So what can consumers do to find their way in a forest of green claims?
Ireland's national consumer agency, the Competition and Consumer Protection Commission, advises consumers not to take environmental claims at face value.
Instead, it tells people to examine how they are backed up.
It also advises traders to help consumers by providing evidence to support environmental claims and by adopting "trustworthy and recognisable certifications, seals of approval and labelling schemes", such as the EU's Ecolabel.
But it's for hard consumers, since unsubstantiated environmental claims are widespread.
The commission said that, last year, it participated in a European Commission review of such claims along with other EU consumer agencies.
Across the EU, the review found that, of 344 green claims examined about clothes, cosmetics and household equipment, almost 60% weren't backed up and 42% were "potentially in breach of consumer law".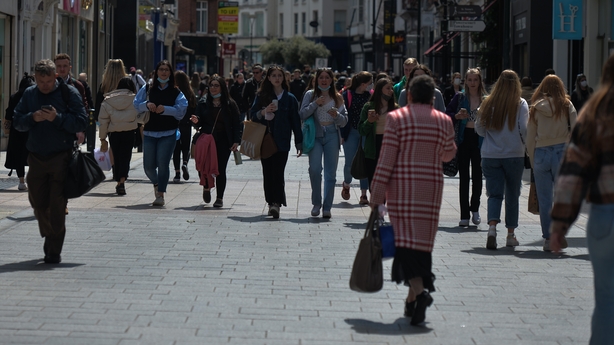 "The cost involved in misleading advertising has never been higher," John Gibbons, an environmental commentator, told Prime Time.
"We're in an era where we need strong, urgent climate action. Instead, what we're often getting is a misleading statements through clever advertising."
The Advertising Standards Authority of Ireland (ASAI), the advertising industry watchdog, said that, when it comes to green issues, its Code of Advertising Standards protects consumers.
The code only allows unqualified environmental claims to be made if they can be prove that the "product will cause no environmental damage".
Alternatively, traders can make a qualified environmental claim if they can demonstrate "an improvement in environmental terms against competitors or their own previous products".
Consumers can, and do, complain to the ASAI if they have concerns that retailers are not following the advertising code.
For example, last year, the authority asked Toyota to remove an ad that stated "The car brand voted best for tackling climate change in Ireland also makes the country's best selling car."
The authority found against this ad because the claim that Toyota was voted "best" for tackling climate change was not substantiated, and was not sourced.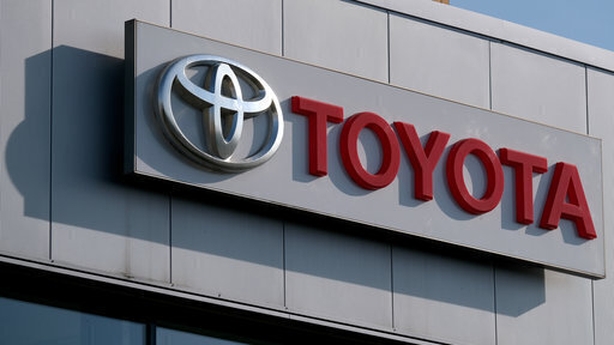 It found that, in an unpublished survey, 10% of respondents had named Toyota when they were asked which car brand had done the most to tackle climate change. Other car brands were named by lower percentages of respondents.
Toyota told Prime Time in a statement that the ad was corrected and rerun with the word "most" instead of "best".
"In no way would we ever deliberately attempt to mislead consumers and we strongly reject any suggestion that we would," the statement said.
The authority also found against Mitsubishi Ireland in 2019 following a complaint concerning an ad for its Outlander plug-in hybrid vehicle.
The ad described the vehicle as "an electric car with 4 x 4 control and with more than a 600km range".
The authority found the ad to be misleading because it described the car as an "electric car" with such a range without making clear that it was actually a hybrid electric vehicle – implying that the range was for the electric battery alone.
The ad had referred five times to "electric" without qualification, the authority said.
Mitsubishi said that, as soon as the original complaint was brought to their attention, the ad was "withdrawn from circulation" and that it instructed dealers "that it should not be used".
The car brand told Prime Time that it "would never intentionally mislead consumers".
Similarly, in 2020, the UK Advertising Standards Authority found that Ryanair's claim to be "the lowest emissions airline in Europe" was misleading – and that the evidence provided was insufficient to demonstrate the basis of the claim.
Ryanair told Prime Time that it was "both disappointed and surprised that the ASA issued this ruling", given that it believed it had "fully complied with advertising regulations".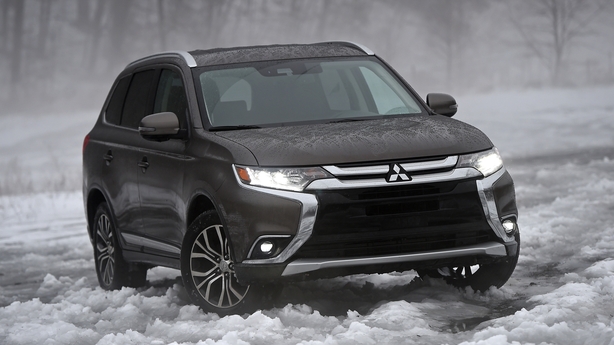 The only problem with this system of policing misleading claims, according to critics, is that it leaves the burden of complaining to consumers.
"Companies can put out all manner of material and it's then left up to the public to, at their own expense and at their own trouble, to catch out the industry," Mr Gibbons said.
Orla Twomey, the CEO of the ASAI, said that it also monitors ads and issues advice when necessary. While they do this annually, they have not yet targeted green claims.
Ms Twomey said that the authority is currently trialing software that can detect certain phrases in ads – considerably ramping up their ability to catch misleading claims in real time.
Even when certain terms are identified, however, there is an additional problem: The scientific basis of many claims is contested, and many green terms do not have a clear definition.
The European Commission is also proposing the introduction of stronger consumer rules on green claims by way of an update of its Unfair Commercial Practices Directive.
"One of the things that we are doing is working with our European colleagues in assessing how we assess sustainability and environmental claims," Ms Twomey said.
She is hopeful that advertising watchdogs, and advertisers themselves, will get more guidance.
One thing that is not currently defined in the advertising code is the term "carbon neutral". A number of companies are using this when selling products or services relating to fossil fuels.
The authority found in favour of fuel forecourt retailer Applegreen in relation to ads that said its PowerPlus diesel offered "carbon-neutral driving".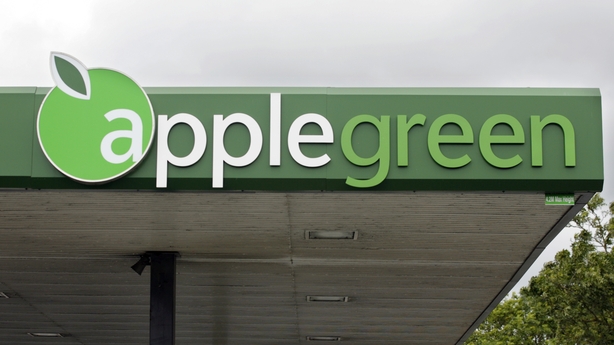 It accepted Applegreen's evidence that the use of the phrase "carbon-neutral driving" did not mean it was a carbon-neutral fuel. Rather, the emissions generated by driving were being validly offset by a carbon-reduction programme in Africa, which was independently verified by an accredited company.
In a statement, Applegreen told Prime Time that "PowerPlus fuel is not a carbon neutral fuel and is not sold as such. We offer certified carbon neutral driving".
This is achieved with an "off setting programme which is independently verified", it said.
The carbon credits, it went on, are from a clean water initiative in Africa, which "reduces the need to boil drinking water, which saves thousands of trees from being burned annually and thus reduces emissions by circa. 60%."
It also noted that it had invested in an Irish forestry programme in conjunction with its carbon-neutral driving initiative, but that it does not take this into account as part of its offset calculations.
Mr Gibbons is critical of companies that sell fossil fuels and make green claims at the same time.
"They want to have it both ways. They want to sell fossil fuels and be seen to be green," he said.
Many such companies use carbon offsetting to justify their claims – balancing carbon emissions with investments in sustainable projects, which seek to reduce it by an equivalent amount.
"We've got a whole global market in offsetting, a very profitable multi-billion euro market in selling offsets."
The purchasing of offsets, is only contributing to "more confusion", Mr Gibbons said. "The thing we are not to say out loud is that we have to de-escalate everything we do."
Mark Carlin, the managing director of Coillte, said that the stage agency, which manages 440,000 hectares of forest in Ireland, welcomes investment from firms that are trying to improve their so-called ESG, or environmental, sustainability and governance, credentials.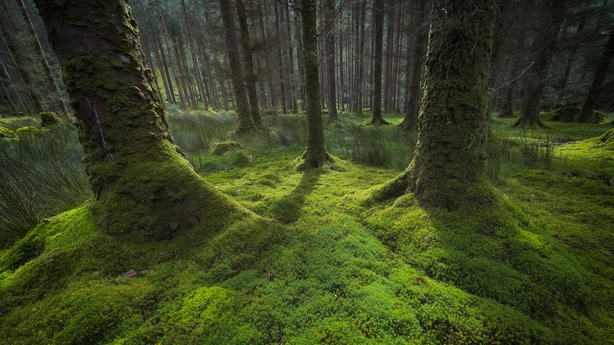 But he noted that investment in Coillte's native tree-planting programme should not be considered a carbon offset.
"It's important that companies that are investing with us – that it's for them to be able to report on their environmental and social benefits. But what's really important is that it's not an exemption from reducing emissions."
For example, Coillte only measures the carbon absorption of their trees after 10 years of growth, since most native species mature over many decades.
In the absence of EU consumer rules on environmental claims in advertising, which have been a long time coming, the French and Dutch governments have gone ahead and introduced stronger consumer protection.
But such rules can only go so far, given the complexity of environmental claims.
Are advertising watchdogs equipped to make rigorous assessments? The ASAI said that, thus far, it has not needed to seek external scientific advice on climate-related claims.
"We're not adjudicating on climate change per se," Ms Twomey said. "We look at the information that we've been provided and we make a judgment on that."
"We've got a lot of expertise within the organisation – albeit not climate expertise, but in assessing evidence. So evidence is evidence."