Early estimates of carbon emissions for 2021 indicate that Ireland is already off target on its 2030 climate goals.
In 2021, Ireland's carbon emissions fell by between 1.8% and 3.7% below 2018 levels, instead of the target of 4.8%, according to data compiled by the MaREI Research Centre for Energy, Climate and Marine at UCC.
Under its carbon budgets, the country has committed to a reduction of 4.8% each year between 2021 and 2025, and then a reduction of 8.3% each year until the end of the decade.
The budgets, which are set out in five-year intervals, are designed to help Ireland meet its legally binding commitment of a 51% reduction in emissions by 2030 relative to 2018 levels.
"These 2021 figures suggest we are off target in the first year of our carbon budget to 2025," Professor Brian Ó Gallachóir, the director of MaREI, told Prime Time.
"Instead of limiting total greenhouse gas emissions to 65 million tonnes of CO2-equivalent emissions, we are up to 1.9 million tonnes above that," he said.
"It's very worrying, bearing in mind that 2021 was a year when we were still experiencing the restrictions associated with the Covid pandemic."
Without that, he told Prime Time, "emissions would have been even higher".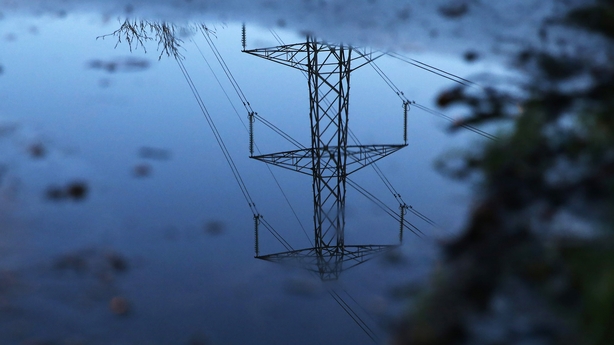 Although the emissions reductions policies in place in 2021 predate the current Climate Action Plan 2021, the low reductions suggests the ambition of the new plan needs to be further increased, Prof Ó Gallachóir said.
The urgency of reducing emissions in line with the carbon budgets was underlined by the latest Intergovernmental Panel on Climate Change (IPCC) report, which stated that "the next few years are critical" in tackling global emissions, which need to "peak before 2025 at the latest".
Reacting to the estimates, Lisa Ryan, a professor in energy economics at University College Dublin, said that missing a target one year put pressure on later years.
"We're leaving ourselves more to do," Prof Ryan told Prime Time.
"In some ways, though, it's not surprising that the emissions result so far are disappointing because we're working off previous policies and we are now trying to ratchet up those policies to make them much more ambitious."
Although the estimates indicate a reduction in our emissions compared to 2018 levels, the baseline year, under the Climate Action and Low Carbon Development Amendment Act, 2021, the MaREI data also suggests that emissions are up year-on-year in many sectors of the economy.
For electricity generation, they were up by over 20% on 2020 levels.
"When we look under the hood of what's happening, we can see a particularly worrying example on the electricity side," Prof Ó Gallachóir said.
"Although wind energy has continued to grow, rather than use gas-fired electricity to compensate when the wind is not blowing, during 2021 we used coal. In addition, we saw an increase in electricity consumption last year."
For transport, emissions were up 6% year-on-year, reflecting the increase in car transport as Ireland emerged from the travel restrictions associated with the pandemic.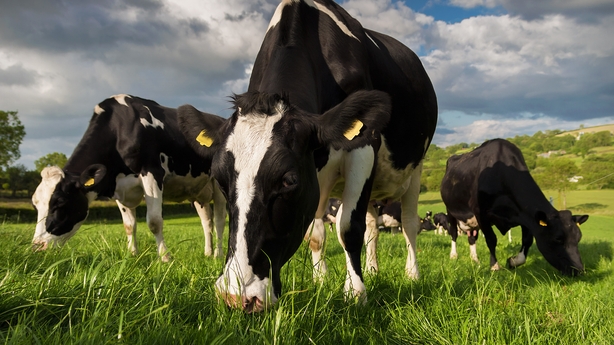 For heating – which includes home heating, public and commercial services and manufacturing – emissions were similar to 2020 levels.
Emissions relating to agriculture were also found to be increasing, but an exact percentage was not estimated.
"The overall indication is that the number of cows haven't increased significantly but the shift from beef to dairy points to a higher amount of green house gas emissions associated with Agriculture," Prof Ó Gallachóir said.
Professor Ó Gallachóir is not optimistic that our emissions reductions will be any better this year.
"There is nothing to suggest a significant reduction emissions this year," he said.
"In 2021, we saw a very clear shift from gas to coal, which caused an emissions increase. There is nothing to suggest a significant change in 2022. So that is very worrying."
The data produced by MaREI tallies with early estimates on energy released on 1 April by the Environmental Protection Agency, the state body which measures emissions.
Given how we are struggling to reduce emissions as planned and the new legal requirement to remain within five-yearly carbon budgets, Prof Ó Gallachóir said we need as much real time data on emissions as possible.
"We need new processes to capture the data on emissions as quickly as possible and to convey that data and its implications to the policy system so that corrective measures can be taken."
Watch Prime Time's special programme on climate change tonight at 9:35pm on RTÉ One and RTÉ Player.