Peter Hendrick, the Chief Executive of National Broadband Ireland, has said high-speed fibre broadband will be available for connection in 13 counties before the end of the year.
He was speaking on Prime Time after it emerged that only 3,335 homes and businesses have been connected to high-speed internet under the National Broadband Plan (NBP) since its rollout began 22 months ago.
The premises that have been connected are in Cavan, Cork, Galway, Limerick and Monaghan.
Mr Hendrick said: "Before the end of this year we will have 13 counties where people can place an order and get connected. And within the proceeding months all 26 counties will see homes get connected to this infrastructure that is life changing."
Asked if the National Broadband Ire land is under financial pressure and "running on fumes", Mr Hendrick responded: "We're not. We're very confident in our ability to roll out the programme, pass homes and ultimately connect homes."
He added: "We are absolutely clear we can build this network in the next five years."
He said that the Covid 19 pandemic has contributed to delays in the rollout of the National Broadband Plan.
He said, "When you are looking at a national programme it's challenging to understanding all the risks and the time."
The multi-billion euro scheme aims to deliver high-speed broadband to over 540,000 premises. But figures obtained by Prime Time show that only a tiny fraction of them have been connected to date.
Hailed as the largest infrastructure project since rural electrification, the scheme is meant to bring high-speed broadband to 23% of the population over seven years.
A spokesperson for the Department of the Environment, Climate and Communications told Prime Time that 3,335 premises have been connected. These homes and businesses are located in Cavan, Cork, Galway, Limerick and Monaghan.
The spokesperson said National Broadband Ireland (NBI) – the company tasked with rolling out the project – started connecting premises in May 2021 on a trial basis, with around 20 connections per week. That has increased to 70 homes and businesses per day. This will continue to increase through 2022.
The Department said that a further 1,500 connection orders are currently being processed.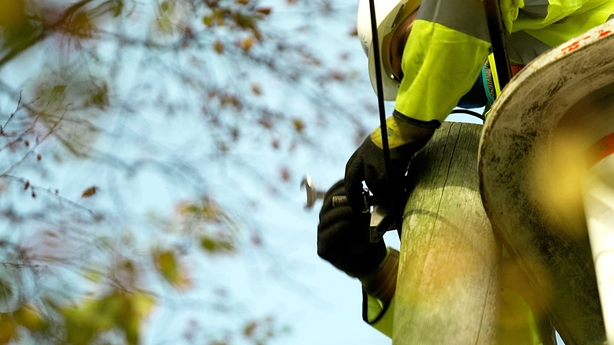 However, NBI is lagging its initial rollout targets.
In September, Mr Hendrick told an Oireachtas committee in September that a target of passing 115,000 homes and businesses by the end of January has been roughly halved to about 60,000 premises.
Among the reasons cited for the delays have been the Covid-19 pandemic, difficulties accessing underground ducts and issues getting licences from local authorities to carry out works.
From the outset, the cost of the project has been controversial. The State will have to have pay a €2.6bn subsidy to NBI for the rollout, as well as additional costs incurred by the Department of Communications.
"The cost of our plan, according to a recent report prepared for the European Commission, is the highest in Europe," said Dr Donal Palcic, a senior lecturer in economics at the University of Limerick.
On the ground, some people are becoming increasingly frustrated by the long wait for high-speed broadband.
The 2020 lockdown saw Irish farming life catapulted into a new era with the arrival of online cattle marts. Roscommon man Thomas Carthy was one of the farmers who sat with his laptop trying to buy livestock using an unreliable broadband service.
"You bid on an animal. You thought you bought the animal and, maybe two minutes later, you found out – no. The animal went somewhere else because your internet dropped, or your internet froze," Mr Carthy told Prime Time.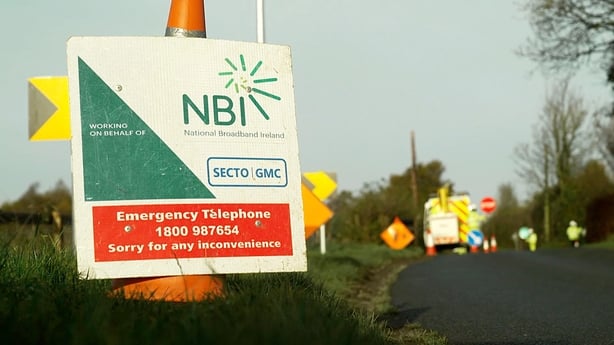 "If you have a lag in your service, that animal could be bought from under you!"
Thomas, his wife, Siobhán, and their two daughters had recurring issues with their internet service during lockdown when they were all online at the same time.
"We found at stages that somebody would have to turn off because we couldn't all be on together," said Mr Carthy, who lives near Shannonbridge.
Like many Irish families, the Carthy journey started off with dial-up internet, then moved to cellular dongles. They have tried out a number of internet providers.
They are now using a satellite broadband service, which is better than before.
The signal nonetheless "does flitter in and out, depending on weather conditions such as rain, frost, fog and wind," Mr Carthy said.
He expected to get high-speed fibre broadband into his home this year.
Like thousands of others, he was shocked when he recently found out from the National Broadband Ireland website that he is not now due to be connected until some time between January 2025 and December 2026.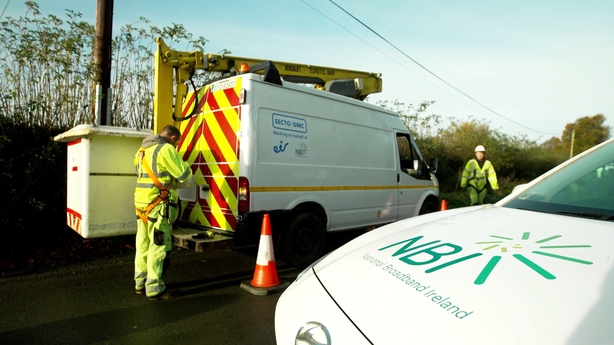 "It's going to be 2025 minimum. And they've given themselves a 24-month window. So, we're talking possibly, from here, 60 months. Five years is a long time to wait," he said.
Some people in rural Ireland have been waiting so long for fibre broadband that they have opted to get satellite broadband installed in their homes. Billionaire entrepreneur Elon Musk's Starlink company is one of the new providers of satellite broadband to Irish homes. Starlink's service costs €99 a month.
So, given the slow rollout of the national broadband plan, is the door being left open for new satellite providers to supply rural homes first?
The National Space Centre near Midleton, Co Cork, is at the cutting edge of this new technology. A private company, it manages and operates a teleport, which is a facility that helps beam information up and down to satellites.
Since the rollout began there has been a fear that the National Broadband Plan could be passed out by developments in technology. So, is this already happening?
Rory Fitzpatrick, CEO of the National Space Centre, told Prime Time that there has been a "very exciting" technological development that is a game changer.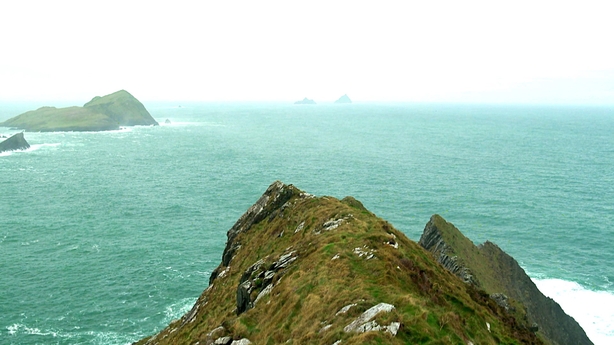 "This is the new lower-orbit satellites. Instead of flying 33,000 km out, they're flying 500 km out. And this means that the signal is stronger and much quicker," Mr Fitzpatrick said.
"And it means that their experience is much quicker. There's no latency. Latency is the time delay it used to take to get up and down to the satellite."
Lower-orbit satellites mean that broadband can be beamed into the places that are most difficult to reach with fibre cables. Starlink's satellite broadband is currently being used in the remote Black Valley area of Kerry as part of a pilot project.
Mr Fitzpatrick believes satellite broadband can complement the National Broadband Plan rollout.
Broadband connection points have been established in hundreds of communities across the country by the NBI, bringing high-speed broadband into rural areas. One of these connection points has been installed in the old Cable Station on Valentia Island in south-west Kerry.
Back in the 1800s, the island was at the centre of global communications when the first transatlantic cable between Europe and America came ashore. This allowed the two continents to communicate via morse code.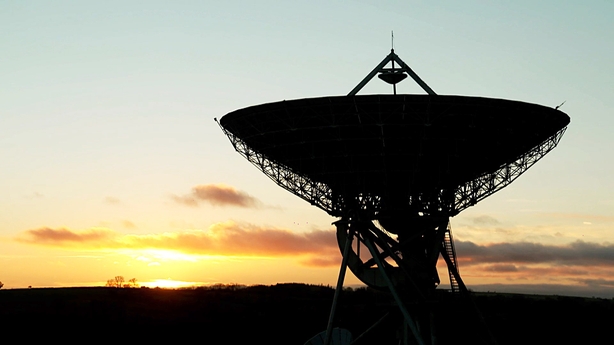 The cable station operated from the 1800s until 1966 and now locals are campaigning to have it recognised as a UNESCO world heritage site.
The station is now being converted into a digital hub for remote workers using the high-speed broadband. Local woman Fiona Lyne, who worked in London for 10 years, is now heading up a communications team of six people for the International Foundation for Integrated Care from the cable station.
During lockdown, the organisation hosted virtual international conferences with up to 1,500 delegates.
"It's been very reassuring that we can rely on the broadband. We've had no issues over the pandemic and being able to connect with people from places like New Zealand and Canada."
Broadband has relaunched the old cable station and put it back at the cutting edge of global communications.
"Broadband is what can transform rural Ireland," Ms Lyne said.
That is a commonly held view for many people, whose long wait to get connected continues.