Val Cassidy, from Phibsboro in Dublin, is on a steep learning curve.
"Nobody knew what an SHD was until this came to our doorstep," he told Prime Time, referring to Strategic Housing Developments, large-scale housing projects that are subject to a fast-track planning process.
Mr Cassidy represents a community group that is seeking a judicial review of An Bord Pleanála's decision to grant planning permission for a 12-storey apartment block at Cross Guns Bridge on the Royal Canal.
Similar housing developments, which must provide 100 homes or more, are currently planned for 205 sites across Ireland.
Although SHDs were introduced in 2016 as a "quick fix" – to fast-track development and significantly boost the country's housing supply – it's now widely accepted that they're not working.
The Department of Housing confirmed to Prime Time that Minister for Housing Darragh O'Brien's proposal to wind-up SHDs early will be brought to Cabinet next week, when details of a new process will be announced.
According to figures from the Society of Chartered Surveyors of Ireland, of the more than 12,700 housing units proposed for development as SHDs this year, only one third have been granted permission.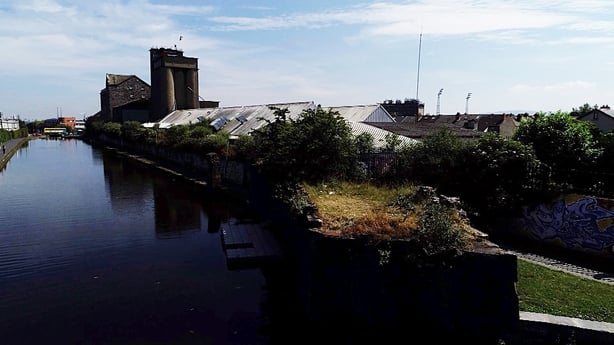 Paul Mitchell, who chaired the society's working group on the cost of building apartments, said that the remaining two-thirds either did not get approval from An Bord Pleanála or are being challenged by judicial reviews.
He told Prime Time that in the six months to June one-third of applications were refused by An Bord Pleanála and one-third are under judicial review, at which point 92% of approved applications are quashed.
"Is it delivering affordable housing units at the moment? It's not – and the system is broken," he said.
"If we're talking about producing 40,000 units a year, we're nowhere near it."
The Department of Housing has also recently announced that it is intending to reform the judicial review provisions in the Planning and Development Act, 2000.
Mr Cassidy said that his community has been seeking housing in the area for years.
He insists that the group he represents is not a NIMBY group, referring to the acronym for "not in my back yard", a pejorative term used to characterise residents who oppose developments in their local area.
Rather, he said, the group was forced to take action because the proposed development will violate the height and public space requirements of Dublin City Council's 2016-2022 development plan.
For example, the tallest of three apartment blocks, at 12 storeys, is 10m above the allowable height for the area, and only 5% of the land will be left for public open space, half the required minimum.
Although Dublin City Council recommended against the development, the legislation that introduced SHDs gives An Bord Pleanála the right to approve an SHD even if it materially contravenes the local development plan.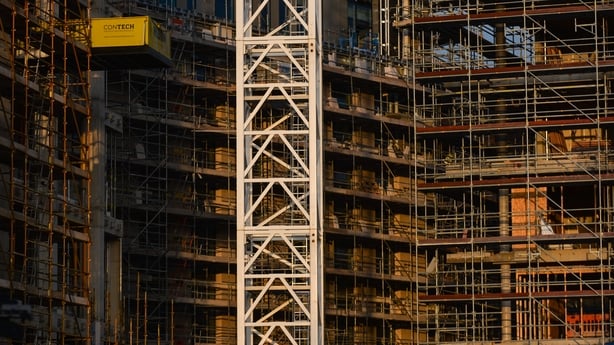 Ministerial guidelines on building heights and apartment standards introduced in 2018 also allow An Bord Pleanála to override development plans.
In May this year, the planning body approved the development at Cross Guns Bridge. Now the community say they have to take costly legal action.
"We don't want to be in this situation where we have to go and fundraise €60,000 in order to bring a case to the High Court against the Government," said Mr Cassidy.
"It's a situation we find ourselves in, and we're quite angry about it as a community."
Mr Cassidy believes that the introduction of SHDs was a retrograde step for the site.
Prior to their introduction, the same developer, Bindford Ltd, had been planning a more modest development.
"We were looking forward to seeing that plan developed and seeing our community grow in a sustainable way," he said.
"But, then the SHD legislation came back in 2016 and what seems to have happened is all that good work just got thrown out the window and the developer went back to the drawing board."
But James Benson from the Irish Home Builders Association said that the SHD process has had some success, such as the rapid delivery of student accommodation and a number of housing schemes across Dublin.
Even then, Robin Mandal, an architect and member of the Dublin Democratic Planning Alliance, said that the vast majority of planning permission granted under SHD legislation have not been used.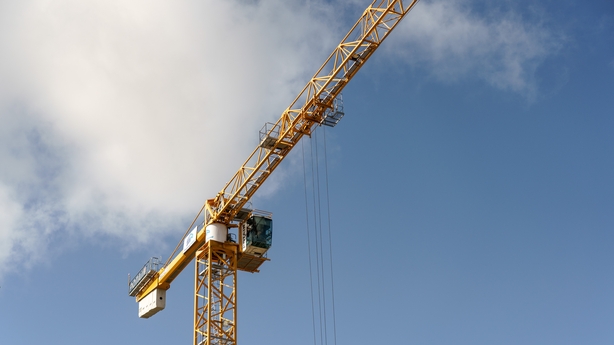 "There's a big difference between speeding up planning permissions and speeding up the building of homes," he said.
Research by the alliance showed that, of the 64,176 planning permissions approved for homes under SHDs since the scheme began, only 8,815 developments, or 14%, have seen construction begin.
Notwithstanding the pandemic-related shutdown of construction in 2020, this is not a good ratio.
Finance can often be an issue, but developers say that the rise of court actions has undermined hopes of quicker housing delivery.
On the face of it, a proposed SHD on the site of a Carmelite Monastery in Delgany, Co Wicklow, is the kind of development that most communities are crying out for: 232 homes of mainly two- and three-bedroom homes and apartments.
But after approval by An Bord Pleanála in February, the decision is now facing a judicial review.
Local woman Carina Harte, a representative of the Delgany JR group, told Prime Time that the development would double the population of the village on a site that is one-seventh the size of the village area.
"This is a huge density in a small village," Ms Harte said.
"We have an infrastructure deficit in terms of schools, roads and public transport. For example, there were children in our local national school, a hundred of them earlier this year, who had no secondary school to go to. That facilitation has been made in prefab in the local sports centre."
Like other groups that oppose SHDs, Delgany JR said that they have been forced to seek a judicial review because the SHD process does not sufficiently involve local representatives.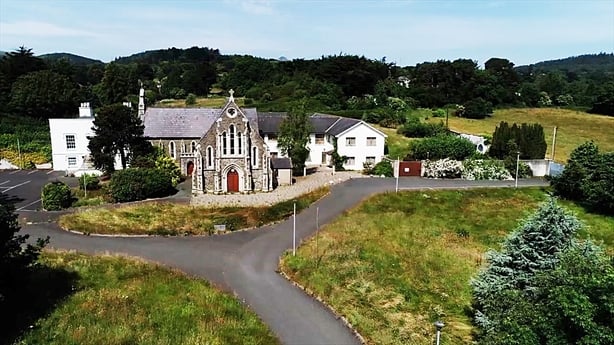 Wicklow County Council CEO Frank Curran recommended that An Bord Pleanála refuse permission last December, on the grounds that the density of the development would contravene the local area plan.
Mr Mitchell, from the Society of Chartered Surveyors of Ireland, said that local authorities and councillors can object relatively early during traditional planning processes.
But they are not given the same opportunity under SHD legislation.
Instead, observations or objections by locals are only allowed at a late stage in the process, after the developer, the local council's planning authority and An Bord Pleanála have negotiated on the development over 14 weeks. It also does not offer an independent right of appeal.
Michael Browne of BBA Architecture, which designed the Delgany development, said that the impasse resulting from the judicial review was bad for everyone.
"If there had not been any legal challenge, we would have had homes available for families during next year, 2022. Now, we cannot expect to have homes available until 2025," he told Prime Time.
For years, the "I love Dublin 8" community group in Dublin's south city has been seeking the development of two adjacent industrial sites, the former Player Wills tobacco factory and the Bailey Gibson scrapyard.
The group now ironically finds itself in a lengthy legal battle to stop strategic housing developments on the sites.
Local resident Joe Clarke said that, if the group had not been cut out of the SHD processes, approximately 2,200 homes would not be on hold.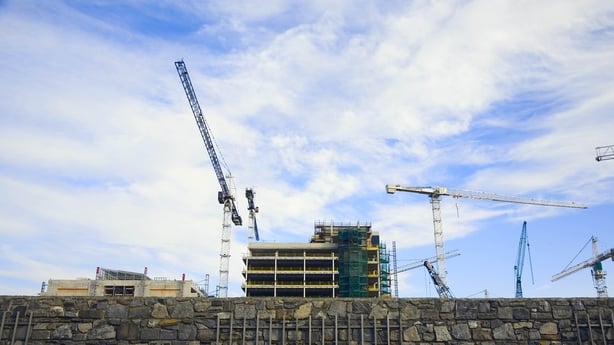 "I think there's a narrative there at the moment that judicial reviews are holding up the SHD process," Mr Clarke told Prime Time.
"But it's the SHD process itself which is flawed, because all you can do is either fill in a form [to make an observation] for €20 or go to court," he said.
"174 people put in observations on the first round, and we all got was the same standard letter back from An Bord Pleanála, not addressing our observations."
The Dublin 8 group is opposing current SHD plans, which include ten apartment blocks. One, at 57m tall, would be a similar height to Dublin landmark Liberty Hall, while two others would be taller.
Standing in her backyard on Rehoboth Avenue, adjacent to the Bailey Gibson site, local resident Liz O'Brien told Prime Time that the proposed developments would cast a shadow over her home.
"The 11-storey building at the side my house is about 22 feet away. The-six storey is about ten feet away. And then the 16-storey one, is behind that. Having 16, 11 and six floors bearing down on top of me, the light will be gone from this area," she said.
"I'm not happy with that whatsoever."
Locals say the SHD process set back housing development in Dublin 8, rather than speed it up.
A new master plan drawn up by Dublin City Council and developer Hines in 2020 allows SHDs to flout the building heights and public open space requirements outlined in the city's development plan.
This was justified on the basis that national policy promotes increasing the density of our cities.
But Robin Mandal, of the Dublin Democratic Planning Alliance, said that while an increase in density might make sense in some areas of Dublin, it is not needed on the whole.
"This city overall, within the Dublin city council area, is nearly 5,000 people per square kilometre," he told Prime Time.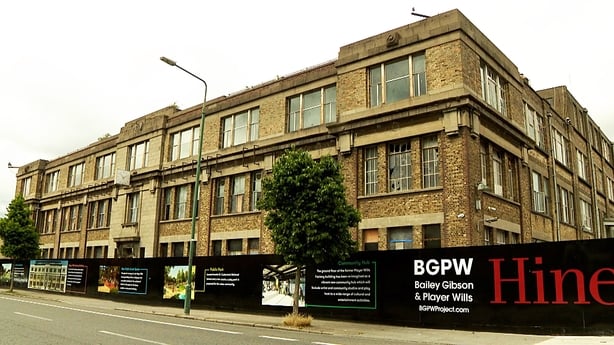 "That's more than Berlin. It's more than Vienna and more than Stockholm. It's less than Copenhagen."
The 2020 plan replaced a 2017 master plan, which had been agreed by Dublin city councillors and was supported by the community.
Joe Clarke wonders why the rules of the game were allowed to be changed.
In May, the High Court referred a question to the European Court of Justice: whether the new master plan, drawn up by a developer in conjunction with a public body, was legitimate.
Europe's top court has also been asked to rule on whether the 2018 Ministerial Guidelines should allow An Bord Pleanála to over-ride development plans and other environmental considerations.
These High Court referrals to Europe – along with a separate referral in another case relating to an SHD of 320 homes in Trim, Co Meath – are not expected to be determined until late 2022.
All of this is very bad news for the housing crisis.
"There's potential impact for some 69,000 homes to be affected because of recent referrals to Europe," said Mr Benson.
"A combination of apartments, homes and student bed accommodation, all those could be in jeopardy depending on the decisions that come back."
As the Department of Housing prepares to publish details of a successor scheme to SHDs after Cabinet meets next week, stakeholders agree that, if we are to get building homes efficiently on the scale the country needs, there are important lessons to be learned from recent controversies.
The new SHD process will more closely resemble the traditional planning process but with a tighter, 32-week timeframe. It will restore both the role of the Planning Authority in deciding on the planning application and a right of appeal to An Bord Pleanála.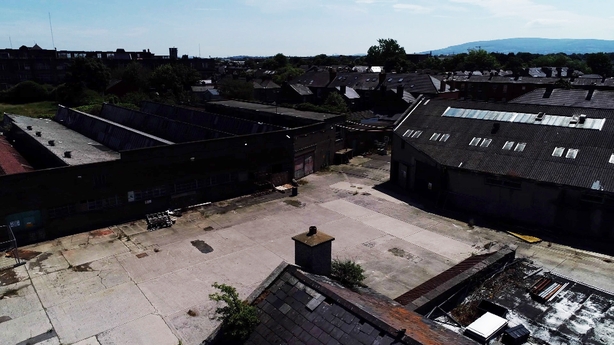 Claire McManus, the housing spokesperson of the Royal Institute of the Architects of Ireland (RIAI), said that she welcomed the news that "fixed timelines" would be carried over to any future scheme.
The institute also believes it should also maintain "a pre-planning process which brings all local authority departments into one room" and that it is critical that local authorities are properly resourced.
The RIAI also believes that the Department of Housing should also ensure that national policy on building heights and density is first incorporated into local development plans "in the form of 3D local area plans prepared with meaningful community engagement".
Paul Mitchell, from the Society of Chartered Surveyors of Ireland, also welcomed the preservation of tight timeframes for large-scale housing development.
But he said that the Government should bring forward the new proposals quickly, with the same urgency it did to stop international funds buying housing estates.
James Benson, from the Irish Home Builders Association, told Prime Time that he welcomed news of a revised process.
He said that any replacement scheme should not be mandatory, as is the case with current SHD scheme.
Robin Mandal of the Dublin Democratic Planning Alliance said that the new scheme should have public participation and public consultation.
Planning, he said, "was always a contract between the citizen and the state and the executive".
"SHDs, and the ministerial guidelines, tore that contract in half. In any new scheme, that contract needs to be restored."