"Is Investment in Social Housing the Next Big Trend for Ireland?" asked estate agents CBRE in an industry report last July. The answer can be found, in part, in Dublin's Stoneybatter.
In just 14 months, developer Bartra built a seven-storey block with 23 apartments on a derelict site on Blackhall Place.
For the next 25 years, the company has agreed to lease the entire building to Dublin City Council, which intends to use it for social housing at a cost of €500,000 a year.
Under the long-term leasing schemes, depending on the maintenance agreement, local authorities pay between 82% and 95% of the market rent.
There is a rent review every three years linked to consumer inflation, with the potential for excellent yields for private investors.
"It's another piece of the jigsaw that the Government and local authorities can add to housing," Mike Flannery the CEO of Bartra Property told Prime Time.
Mr Flannery said that the private sector can develop in areas where it might be more difficult for local authorities to build directly. He also said that privately built developments can be finished far quicker than council-led projects.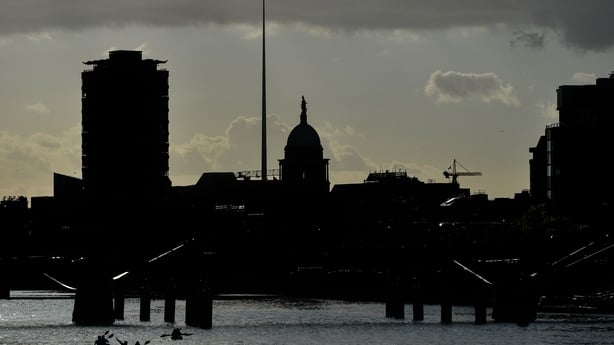 "The ambition would be to do this on a number of the sites that we own and to house maybe up to four hundred families over the next number of years who wouldn't otherwise have the opportunity to be housed in the local areas that they come from," he said.
Batra has also agreed to lease an apartment block that it is currently constructing in Dublin's Poplar Row to the council.
"We would be happy to sell [the apartments] to Dublin City Council, or any other local authority, or indeed to the housing agency, but in the Government's case, they asked for opportunities like this to lease these homes on a long-term basis."
For Brendan Kenny, the Deputy Chief Executive of Dublin City Council, the choice is simple.
"It's like buying a car. The ideal thing is if you have cash in your pocket you go and pay cash. But if the cash is not there there is leasing and hire purchase," he said.
"It is an opportunity that is there now and we have to take it."
But it can be expensive for the State. The Department of Public Expenditure and Reform conducted a spending review in 2018 and concluded that in areas where rents and prices are high, it is more costly for local authorities to sign long-term leases.
For Dublin City Council, where rents and prices are clearly extremely high, that's a cost worth paying.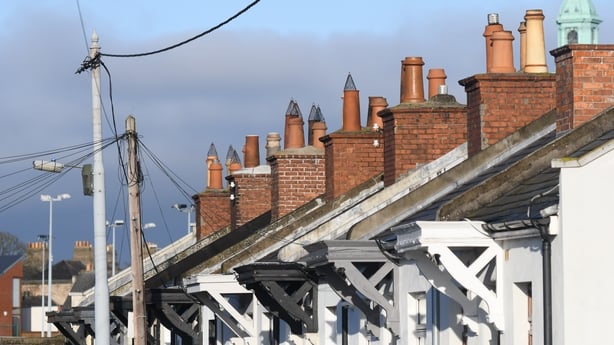 "There will be people queuing up to get the keys to their house today. They don't really care where that house came from," Brendan Kenny explained.
Dublin City Council has already signed more than 500 long-term leases for social housing, and has ambitions to sign hundreds more.
"It means we're getting accommodation in some of the more affluent areas of the city where we would never have got social housing before," he added.
There are 60,000 people on council housing lists and national and local authorities are scrambling to house tenants through a host of different methods. There are 2,500 long-term leases already signed, with a target of 10,000 by the end of the year.
In Co Kildare, the local authority is also embracing the model.
In Whitewell, just outside Naas, locals have recently discovered that a development of 125 houses and apartments will be leased for social housing.
"You couldn't find a more expensive way of delivering houses for the social housing waiting list," said local TD Catherine Murphy, from the Social Democrats.
"The cost of long leasing is equivalent to buying a house but you don't have an asset at the end of it. What you have is you have an obligation to hand assets back over to the original owner," she added.
Describing the opportunity for investors and developers as a "winning docket", Deputy Murphy said they will be paid a guaranteed rent by the State, "whether the homes are occupied or vacant."
But Brendan Kenny of Dublin City Council said the idea of having an asset at the end of the rental term is not necessarily all it's cracked up to be.
"It may not be an asset in 25 years. It may need a lot of structural repairs and we might be just as happy not to be taking it back," he said.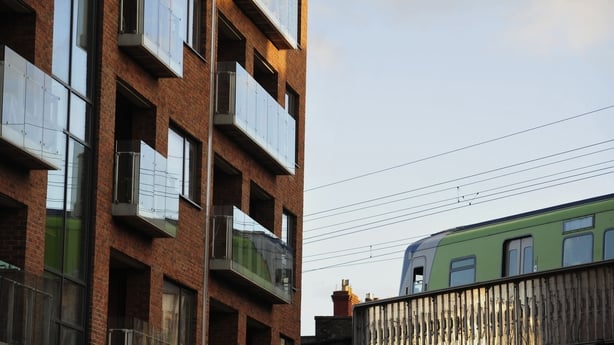 "We don't know how the housing situation will be in 25 years. It may well be that we agree to buy property. It may well be that we agree to roll over the lease."
There's also an added benefit for some overseas investors – an Irish residency visa.
Social housing in Stoneybatter is being built with Shanghai money.
Under the Immigrant Investor Programme introduced in 2012, foreign investors are given a residency visa in Ireland if they put €1m into an approved fund or business, or donate €500,000 to charity.
So far, the sector with the largest volume of investment is social housing. Some €249m has been invested by non-EU investors, funding the development of 3,750 social homes.
The vast majority of investors through the programme are from China, with more than 1,000 Chinese investors acquiring Irish residency visas.
Bartra, which is funding its social housing developments using money from the programme, has defended the model.
"We think it is a legitimate use of the levers that the Government has at their disposal to try and increase the supply of housing," Mr Flannery told Prime Time.
"When we get to a point where the local authorities or the city council have an alternative to house these families somewhere else, well, that would be great. We can move on to a different form of accommodation."
But Catherine Murphy describes as "completely inappropriate" the offering of a residency visa to overseas nationals who invest in social housing.
Calling for the social housing component of the Immigrant Investor Programme to be scrapped, Deputy Murphy said that we didn't need to "heat up" the property market.
"And we're essentially bringing in other investors to do just that," she said.