Tom McHugh had many serious brushes with violence in his career in the Irish Prison Service. But this time was different.
He became concerned that his life was at risk because he was being actively undermined by other prison officers, something that was making him the target of violent prisoners.
He feared he was to be "cut up", or dragged into a prison cell so that his face could be sliced with a blade.
"I've brought many people to hospital who had that carried out on them and it can be quite severe, where you can see the side of their teeth through their face," Tom told Prime Time.
He would not have joined the Irish Prison Service if he knew that he would have to face these kinds of fears.
"I was literally left to fend for myself," Tom, an Assistant Chief Officer, said.
It is very rare for a member of the Prison Service to speak out, because it can cost them their job.
But after 15 years working for the service, he has come to the conclusion that the service's failure to protect him from harm on the job - and a "culture of impunity" for certain officers, whose actions can lead to others being endangered - forced him to this point.
"It is not my normal way of going about things," Tom said. "I didn't feel that I was going to be the one that was going to have to make a stand. But if this culture continues, it will result in the death of somebody."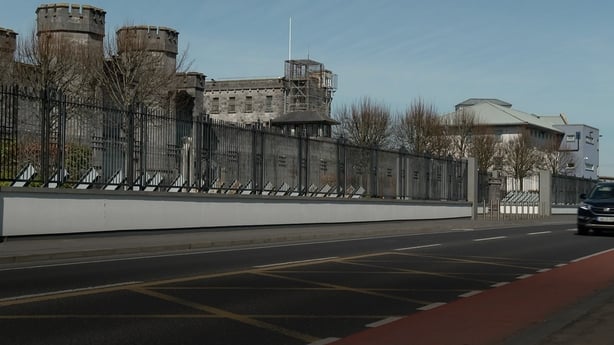 Before going on sick leave 14 months ago, Tom worked on Block A at Portlaoise Prison.
It is the most dangerous and highest-security part of our prison system, and houses the most violent criminals in the State, among them members of the Kinahan cartel and the Dundon gang from Limerick.
In 2018, the Governor ordered Tom and two other senior officers to oversee the implementation of improved conditions on Block A.
Tom told Prime Time that the aim of improving conditions for prisoners there, many of whom were serving life sentences, was to raise morale and ease tensions.
Until that point, prisoners were confined to their cells 23 hours a day, with just one hour of yard time after breakfast.
"There were no facilities and no workshops of any description. The Governor and the management team wanted to make it a more workable unit. This included providing a computer room and a library, and allowing open visits to make it a more humane place," he said.
But not all prison officers were happy to implement the changes, given that they need greater supervision out of their cells which can be more dangerous.
"It's not so difficult to deal with a prisoner when he's behind a door 23 hours a day. You're dealing with him on one a one-to-one basis, but when you have eight or ten prisoners out on a landing and they are all of dangerous backgrounds, it makes it a much more dangerous environment."
While changes to conditions began to happen throughout 2018 and 2019, some other prison officers found ways to avoid implementing them, such as by revoking a prisoner's family visits on disciplinary grounds.
Soon, Tom heard that other prisoner officers, hoping to discredit him and undermine his authority, were badmouthing him to prisoners.
He was supposedly untrustworthy and duplicitous, and was only dangling the prospect of positive regime change to encourage good behavior on Block A.
"When you have a cohort of people who are undermining you and telling really dangerous people that you are not what you actually are, that's really, really dangerous stuff, Tom said.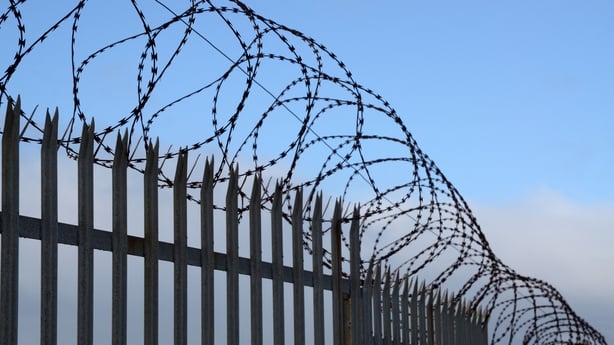 When this was reported to management, the response was that nothing could be done unless a formal complaint was made, he said.
In mid-2019, the atmosphere in the block reached such an acrimonious pitch that a prisoner made a written complaint, alleging that certain officers had been making comments that undermined the work of the three senior officers.
The complaint said "these negative comments [were] very damaging to ACO McHugh and could put his life in danger."
The complaint was deemed so serious that it warranted investigation by an external investigator.
In November 2019, three months later, the complaint was upheld.
Although the prison officers against whom the complaint was made denied any wrong doing, testimonies supporting the complaint were given by the Governor, other senior officers and prisoners.
The external investigator concluded that "it is undeniable that there was a lot of resistance to the regime change… and that some officers were making comments to deliberately try to undermine the work of ACO McHugh [and two other officers]."
He stated that these three men had set out the difficulties faced by them as a consequence of the comments, and how they were put at risk by them.
Despite the implications for Tom and the other officers involved, they were not notified of the outcome for several months.
Concern for his safety remained a constant issue.
"My security awareness was off the scale completely and that took a toll on me, and it led to me seeing a psychiatrist with hyper anxiety. "
Since his psychiatrist recommended he take sick leave in March 2020, Tom has not returned to work.
He still feels it is unsafe to do so, and says that he has been given no assurances by the Irish Prison Service that anything has changed.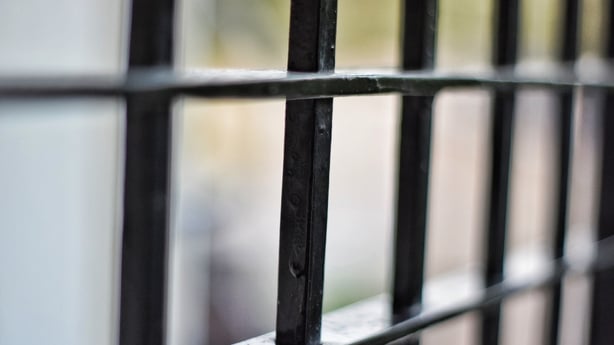 A second senior officer affected has also taken indefinite sick leave and has submitted a number of protected disclosures.
In an August 2020 email, Eddie Mullins, the Governor of the prison, told Tom of the outcome, but said that disciplinary action against those involved was "not feasible".
Instead, a workshop had been organised for staff to address their behavior.
Tom's case has been taken up by Aontú leader and TD Peadar Tóibín, who raised the matter with Justice Minister Helen McEntee, and in March with the Tánaiste Leo Varadkar in the Dáil.
But Deputy Tóibín has received no response from Government on what action could be taken to assist Tom in his return to work.
In a statement to Prime Time, the Irish Prison Service said "it does not comment on individual complaints", noting that the issue was subject to legal proceedings.
However, it said that it "takes all complaints and allegations made by both staff and prisoners seriously" and that "the safety and welfare of staff and prisoners is paramount."
It also said that the prison service has a "Staff Security Protocol" that assesses risk to individuals.
"Any staff member who has a concern for their safety can advise management at any time under this Protocol," it said.
Fíona Ní Chinnéide, the executive director of the Irish Penal Reform Trust, told Prime Time that consequences must follow when such a serious complaint is upheld.
"Otherwise it renders the whole point of making a complaint as completely pointless," Ms Ní Chinnéide sad.
She noted that, six years ago, the then-Inspector of Prisons, Judge Michael Reilly, made a series of recommendations to improve governance and the culture within the prison service. But they have yet to be implemented.
In a statement, the Department of Justice said that a new prisoner complaints system, with an oversight role for a prisoner Ombudsman, would be implemented "as soon as possible in 2021".
Tom feels like he has paid an "inordinate price".
"Basically, the Prison Service has thrown me to the wolves. They have left me without any salary and have made no effort to get me back to work," Tom told Prime Time.
"Personally, I feel that if I don't make a stand, someone will get killed."