"Are you mad?"
In three words, this response to a question about whether tenants had asked their landlords for rent reductions captured the general sentiment about the rental market.
Many renters are, understandably, scarred by their experiences of finding – not to mention affording – rental accommodation in Ireland.
It hasn't occurred to some that they might be paying over the odds, and you could be forgiven for assuming that little had changed in the rental market, despite the pandemic.
Figures from Daft.ie suggest that, while the rental juggernaut may have slowed down, it hasn't come to a stop. But is that the full picture?
When Covid-19 arrived on these shores, half a million people lost their jobs and the short-term tourist rental market collapsed. Why haven't those factors had more of an impact on the cost of rent?
Hundreds of people responded to a Prime Time questionnaire about the rental market.
While the findings could not be described as scientific, the vast majority said they had not asked their landlord for a reduction in rent. Those that had described the concessions as a temporary response to the pandemic.
"We got a 25% reduction for January and February. Each time it has been offered, it strictly states that it is a one-off offer and the full rent is due in March 2021," one tenant wrote.
"I was asked to submit payslips to show loss of earnings, a letter from my employer and submit a proposal on how I would pay back the shortfall after Covid," another said.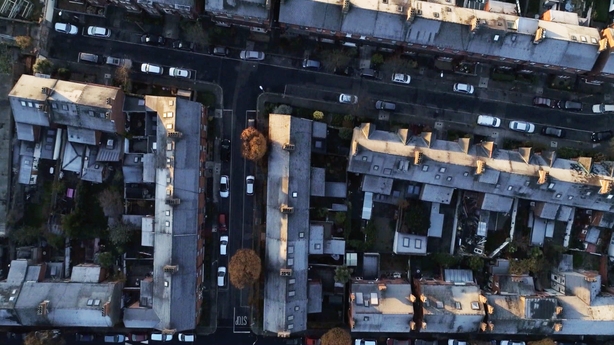 The Residential Tenancies Board (RTB) told Prime Time that it encouraged these ad-hoc arrangements as a "pragmatic response to the extraordinary conditions some people are facing to sustain tenancies during the pandemic".
Unusually, the RTB said that landlords do not need to notify it of such agreements.
"An informal rent reduction… would not be considered a formal rent setting following a rent review under the Residential Tenancies Act 2004 as Amended," it said in a statement.
Ordinarily, any change in rent must be notified to the RTB. This is primarily to ensure that rent increases in rent-pressure zones do not breach the 4% annual limit.
Dr Lorcan Sirr, a Lecturer in Housing Studies at TU Dublin, is worried that authorities do not have a true picture of the current rental market.
"I suspect a lot of smaller landlords are probably doing unofficial deals with their tenants and reducing the rent, and a lot of the larger ones are allowing their tenants to have a rent free period. So they're letting them off rent for four to six weeks."
At the new Quayside Quarter development in Dublin's docklands, two-bedroom apartments are being offered with a six week rent-free period.
Greystar, which owns the building, told Prime Time that the measure was temporary.
Because the scheme was still under development, it said that the rent-free period was being offered for units that may be affected by "ongoing construction activity".
"Given the Government-imposed lockdown, there have been delays on site and we want to be fair to the new residents affected," it said.
Campaigners point out that the rent-pressure zones potentially create a disincentive for landlords to report any drop in rents.
Because they can only increase rents by 4% annually in these areas, it would take years to recover to previous levels if the new prices were formally recognised.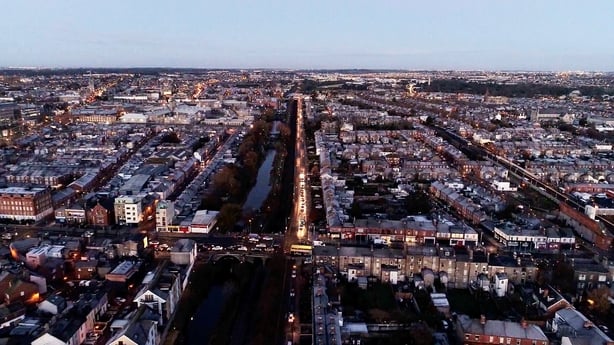 "It's evident from the legislation that they never foresaw that there was any possibility of a reduction in rents. There is no provision in the legislation for what landlords do when rents suddenly fall or crash," Dr Sirr said.
Housing charity Threshold has also warned that unregulated agreements could be sowing the seeds of future disputes.
"A tenant may understand a reduction in the rent to be a permanent wholesale reduction in the rent, but a landlord may assert that that's just a deferral," John-Mark McCafferty, the CEO of Threshold, told Prime Time.
"We don't necessarily know how widespread these informal arrangements are. And so we're not sure to what extent these disputes may arise in the coming months."
At the same time, analysis by Prime Time suggests that some of Dublin's newer developments are less than half full.
The RTB register of tenancies shows that Capital Dock, a large Grand Canal Dock apartment tower owned by investing firms Kennedy Wilson and AXA, has just 109 tenancies out of 190 apartments in total.
The final phase of Clancy Quay in Dublin 8, finished last year and also owned by Kennedy Wilson, is less than half full.
Dr Sirr said that these large investing firms, known as real estate investment trusts, or REITs, had done their maths.
"The cost of leaving them empty is probably less than the cost of reducing the overall rents," he said.
"There are hundreds of units, so if you reduce the rent for one, that becomes the comparable price for all the units."
Although REITs make up less than 10% of the market, their share is much higher in some urban areas.
Dr Sirr said that, because of their size, the rent levels they choose can serve as a benchmark for the wider market.
"The other landlords in the area will be using those properties as comparables," he said.
But the representative body for REITs, Irish Institutional Property, disputed the suggestion that apartments are being deliberately left empty.
"We're talking about a situation where those developments literally came on stream in the midst of the pandemic," Pat Farrell, the CEO of the body, told Prime Time.
Capital Dock, however, was completed at the end of 2018.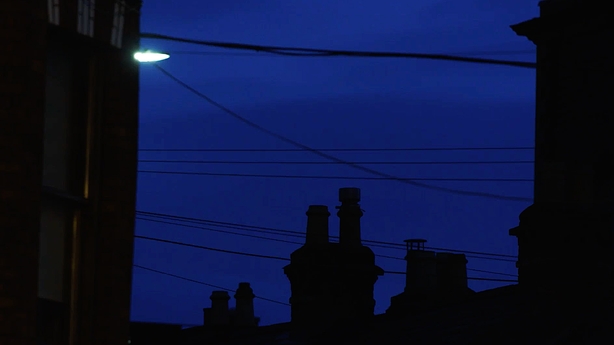 Mr Farrell pointed out that it is international workers – such as those employed by the multinational technology firms based in the docklands – who would typically rent at Grand Canal Dock.
"There's quite a lot of transit in and out. That market has been significantly disrupted, but it's a situation that we would expect to correct itself in the period ahead," he said.
In the docklands in particular, Mr Farrell said that there were thousands of apartments.
"I would guess that there's a high level of occupancy here in this area," he said.
He added that rents had stabilised and were not "increasing in any real sense".
In Dublin, official data suggests only a small drop.
Industry experts say fewer short-term lets, such as Airbnbs, have been released to the wider rental market than expected – and empty student accommodation isn't being repurposed for more general use.
Even then, Mr Farrell acknowledged that rents may actually have fallen by as much as 20% in some areas.
The unofficial rent reductions, the temporary rent-free periods, and anecdotal evidence from landlords and agents bear this out.
Outside Dublin, supply continues to fall because individual landlords are selling up. There has also been an increase in demand from people who have left Dublin – further pushing up rents.
In general, it appears that the market may be waiting out the pandemic. The question arises: can renters expect a reprieve any time soon?
Are you mad?